A very fuzzy Ford Focus Classic, Spotted in China in Beijing by Reader Han W., thank you for the pictures! The good Ford is wrapped in an eye slashing lime green wrap than makes me want a Corona, and further fjorded up with a lowered suspension for low riding adventuring, darkened windows, an extra fatass exhaust pipe, and super wide low profile slick-like tires with racy white 5-spoke alloys.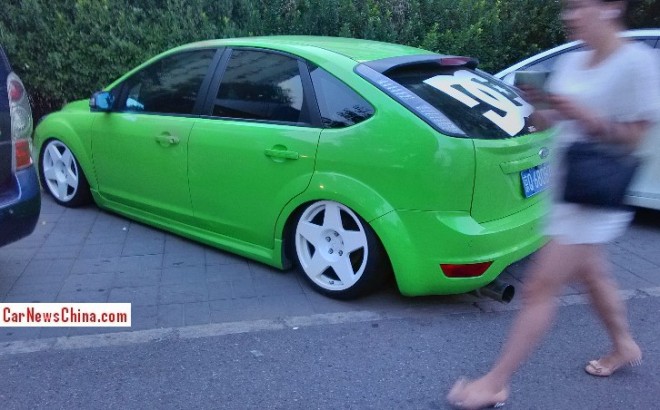 Low even for a low rider. The wrap seems to be of top quality and is neatly extended over the body kit, bumpers, and door handles. B and C pillars in black as well for extra contrast with lime green body. Rear wing and rear lights are in matte black. An interesting choice, differing from the other black used on the vehicle, but looking perfectly in place nonetheless. Good car!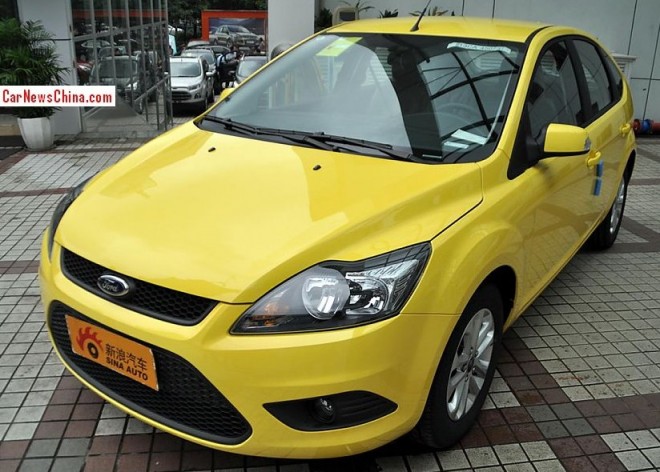 The Ford Focus Classic is a slightly dressed up variant of the last-generation Ford Focus, it is still in production in China alongside the current Focus. Price starts at 99.800 yuan and ends at 123.800 yuan. Lone engine is a 1.8 with 120hp and 161nm, mated to a 5-speed manual or to a four-speed automatic. The Ford Focus and the Ford Focus Classic are made in China by the Chang'an-Ford joint venture.