The brand new Ford Mondeo sedan has arrived at Ford dealers throughout China, a country where sedans of all sizes are still very popular. On the first photo a very red top-spec Ford Mondeo ST Line, featuring a black roof, red brake calipers, and various bits of black trim.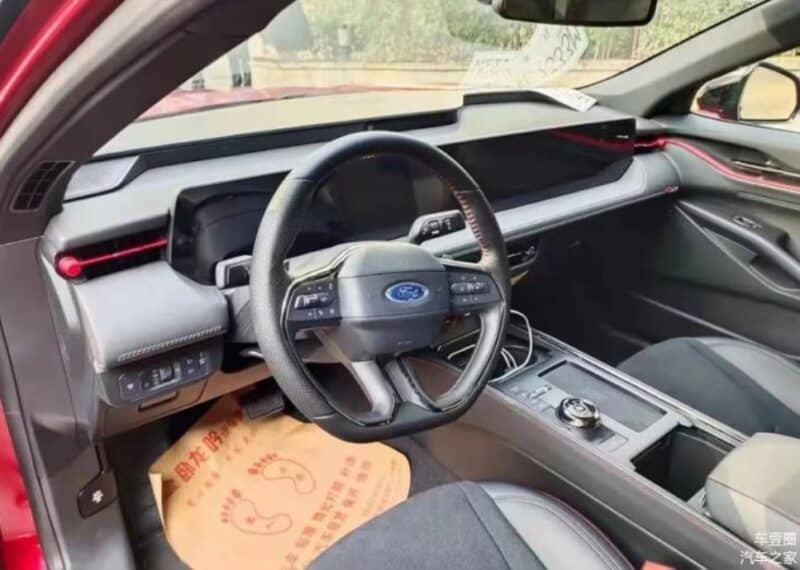 The ST Line version has a sporty three-spoke flat-bottom multi-function steering wheel and leather-alcantara seats. There traditional gear lever has been replaced with a knob-type shift mechanism.
The interior main spectacular feature is a 1.1 meter twin screen. It is divided by a 12.3 inch screen for the instrument panel and a 27 inch screen for the infotainment. This screen can be digitally divided into an central infotainment system and a separate screen for the passenger.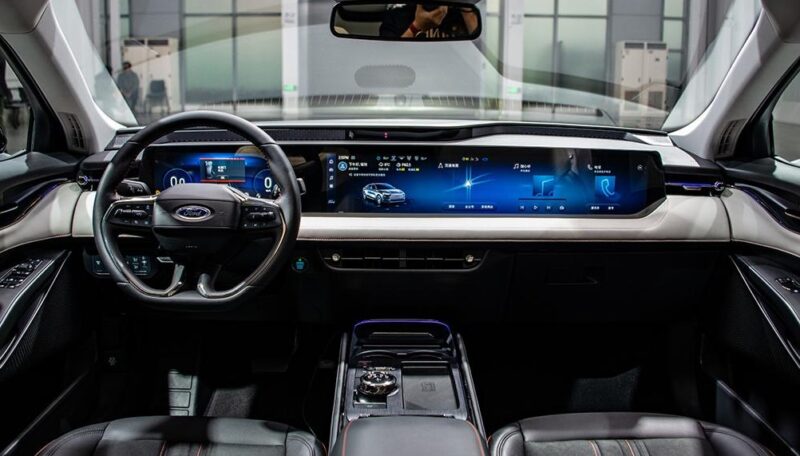 The screens in action.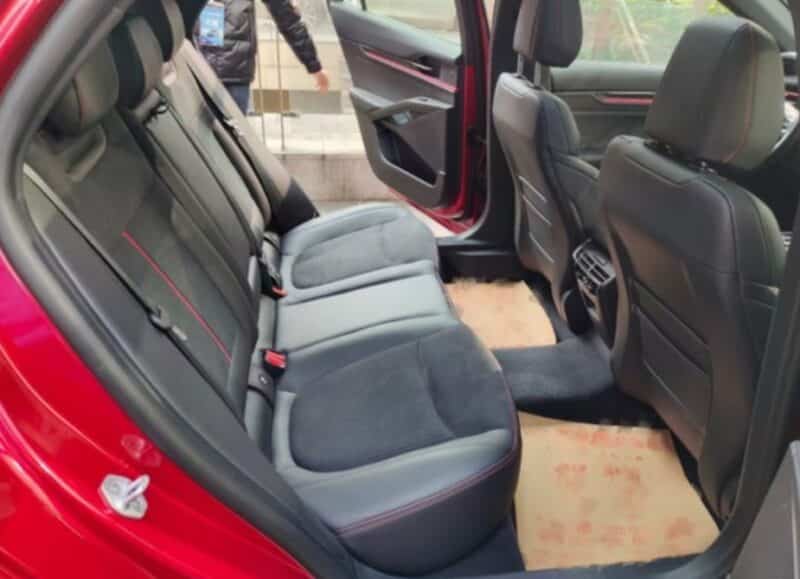 The Ford Mondeo is a China-only sedan, manufactured locally at the Changan-Ford joint venture. The Mondeo is based on the Ford C2 platform, which, in China, also underpins the Ford Evos and the Lincoln Zephyr. These cars are made by Changan-Ford as well. The new Mondeo is a sizable car with lots of space in the back. Size: 4935/1875/1500mm, with a 2945mm wheelbase.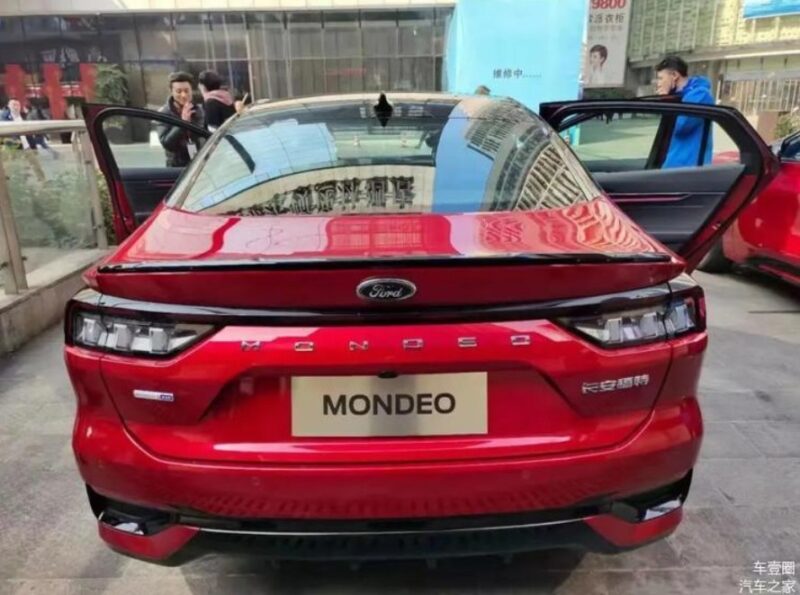 There are three trim levels: Fashion, Sport, and ST Line. The engine is the same along the range. This is very common in China where folks care less about the motor than the looks. It is a locally made 2.0 turbo with 238 hp and 376 Nm, mated to a 8-speed automatic, sending horses to the front wheels. There are no plans yet for hybrid or EV versions.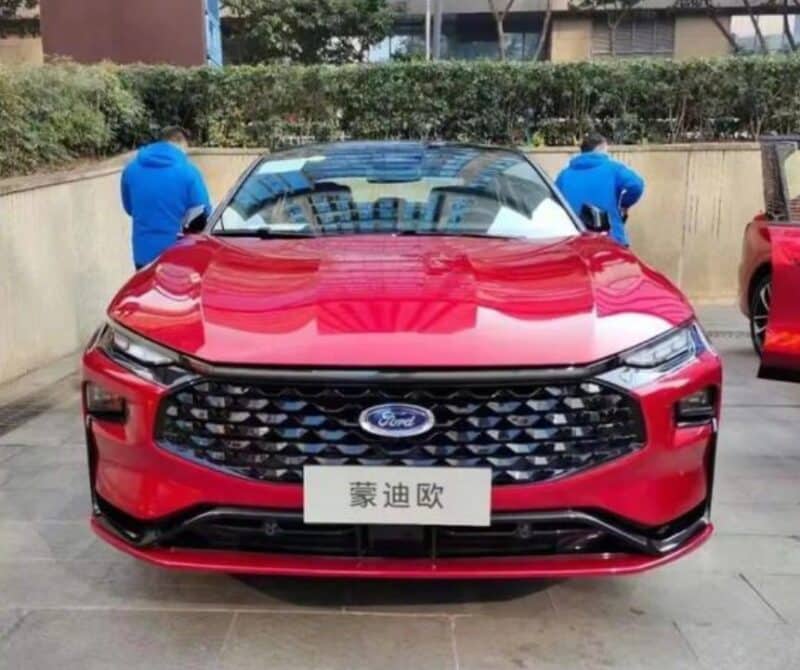 The new Ford Mondeo will launch on the Chinese car market next month. Considering it is a larger and more upmarket vehicle, with a bigger engine, than the outgoing Mondeo, we expect it will be more expensive, with a base price of about 200.000 yuan ($31.560) for the Fashion model.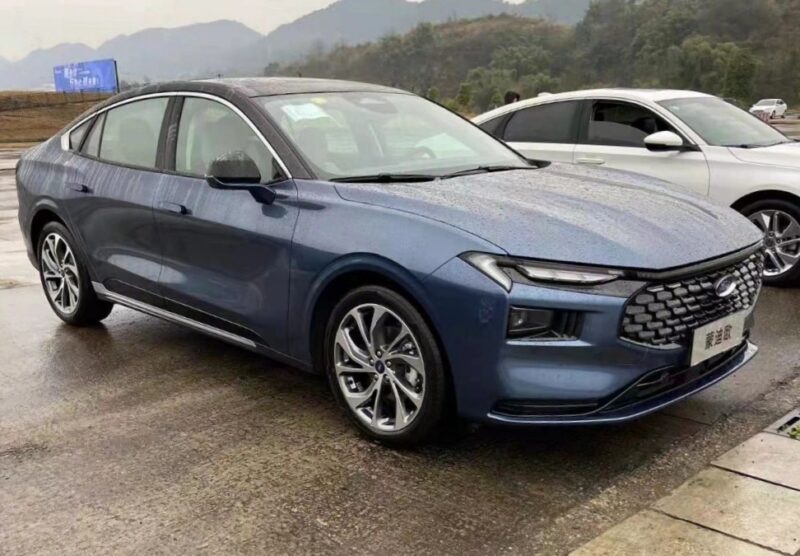 This is the Sport trim level. Still sporty, but not as much as the ST Line.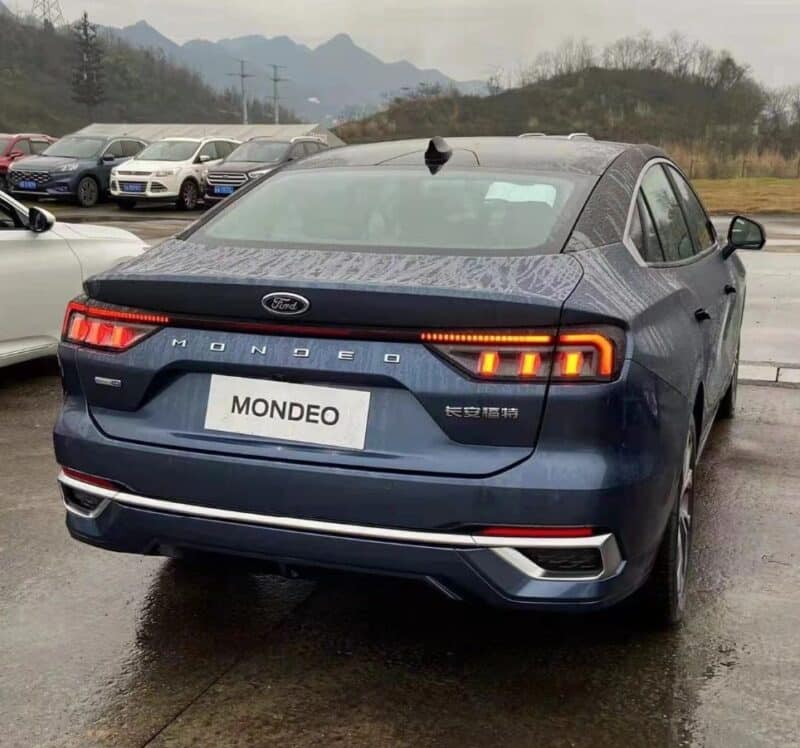 Rear bumper is very different compared to the ST Line. Cool Mustang-style rear lights are standard on every Mondeo.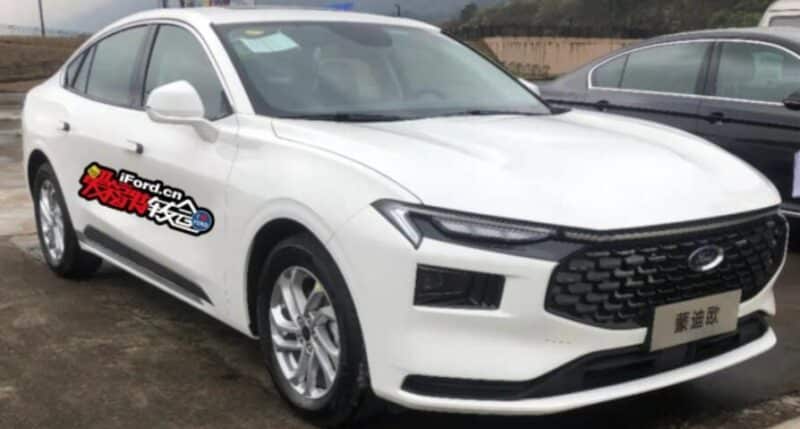 And finally the Ford Mondeo Fashion. It totally looks like a base version with one-tone paint and much smaller wheels. But there is a surprise: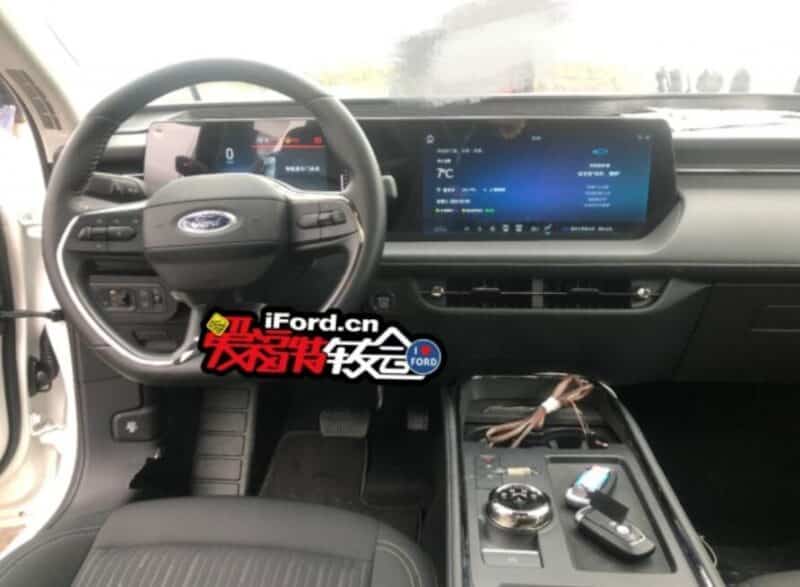 The Fashion doesn't get the fancy 1.1 meter screen but a smaller twin-screen. It is the first time we see this screen. Ford hasn't even released any official photos of it, likely to keep attention focused on the 1.1 meter unit in the Sport and ST Line trims. The steering wheel is simpler too, less buttons and all, and it has cloth seats.

The new Ford Mondeo is for China only and that is really as shame, as it it a pretty sedan with some impressive interior technology.