Spectacular spy shots of the 2015 Skoda Fabia testing in China, completely naked bar for a few tiny strips of camouflage around the grille, the headlights, and the C-pillar. The 2015 Skoda Fabia will have its worldwide debut on the Paris Auto Show in October, and debut in China is scheduled for the April 2015 Shanghai Auto Show.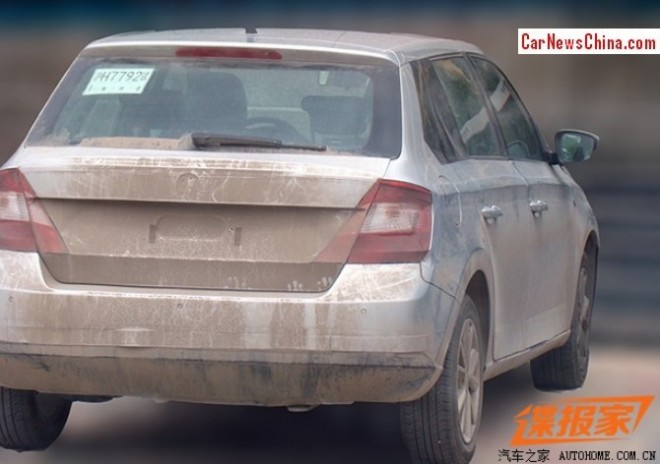 Most striking design element is the sharp crease over the whole side of the new Fabia, making for a much stronger stance.
The 2015 Skoda Fabia will be manufactured in Czechoslovakia and in China by the Shanghai-Volkswagen joint venture that also makes the current Fabia. The Chinese car market is fast becoming the largest worldwide for the Skoda brand and that is why the new Fabia is testing here in this early stage. In China the Fabia will be available with 1.2 TSI and 1.4 TSI four-cylinder petrol engines. The European market will get a bunch of  diesels as well.