The Lincoln MKC SUV has been launched in China, alongside the MKZ sedan, marking the arrival of the Lincoln brand on the Chinese auto market. Price for the Lincoln MKC starts at 338.890 yuan and ends at 438.800 yuan ($55.400 – 71.500). The Chinese name of Lincoln is Linken (林肯).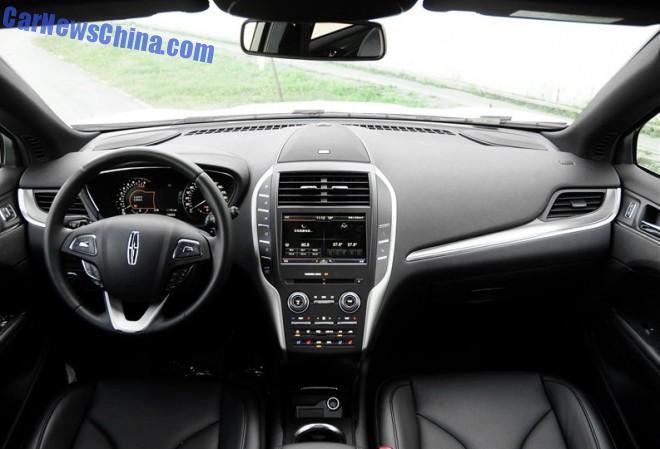 he gear selector is located on the left-side of the center console, a first in China.
The MSRP of the Lincoln MKZ in the U.S. is $33.100. The price difference is causes mostly by China's high import taxes. The Lincoln MKZ is imported into China but will be manufactured locally in the not-too-distant future, but exactly when is yet unknown. Local production will bring price down by about 20%.
The Lincoln MKZ will compete with cars such as the Audi Q5, the BMW X1, the Mercedes-Benz GLK, and soon with the Volvo XC60. All these cars are locally made and therefore much cheaper.
The Lincoln MKC is available with the 2.0 turbocharged Ecoboost petrol engine in only one version: 203hp and 300nm, mated to a six-speed automatic. The 2.3 liter four-cylinder will not be available in China as the Chinese import taxes would make it too expensive. The larger the engine the larger the tax.
The MKZ is based on the same platform as the Ford Escape/Kuga. The Ford Kuga is manufactured in China at the Chang'an-Ford joint venture. Price starts at 193.800 yuan and ends at 275.800 yuan. Engines: a 1.6 turbo with 175hp and240nm, and a 2.0 turbo with 240hp and 350nm.
The most expensive MKC with the 203hp 2.0 turbo is thus 120.000 yuan more expensive than the most expensive Kuga with the 240hp 2.0 turbo.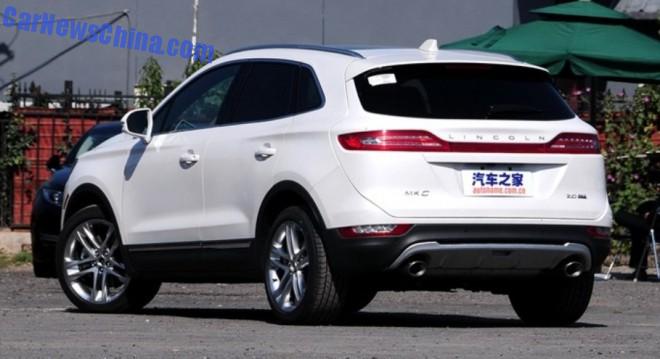 As of this moment Lincoln only has three (3) dealers in China; a flagship store in Beijing, one in Shanghai, and one in Hangzhou. Lincoln will soon open three more dealers in Guangzhou, Chengdu, and Qingdao, bringing the total to six (6). Eventually Lincoln wants to have 35 dealers in China, which is still a tiny fraction compared to the completion, who all got at least 300 dealers in the country.
Click or Die: