When in Guangzhou we went for a visit to the local Yema dealer. Yema cars are very rare up north, not a single dealer in the Beijing area, but they are quite common in the west and south. The dealer was located in a neat facility close to a large cluster of other car shops of all kinds. Inside were four Yema F12 SUV's, and nothing else.
Dash dressed up with fine looking fake wood and some alu detailing on the center console. Fit and finish were rather good.
The Yema F12 is based on the ancient Austin Montego/Maestro platform that Yema acquired from bankrupt Austin Rover back in 2002. The Yema F12 was launched on the Chinese car market in April 2012. It is a very cheap car for its size: price starts at 49.800 yuan and ends at 62.800 yuan ($8045-10.145). The F12 is available with two four-cylinder petrol engines: a 1.5 with 95hp mated to a five-speed manual or a 1.6 with 109hp mated to a CVT. Size: 4163/1720/1630, wheelbase is 2515 and curb weight is 1130kg. .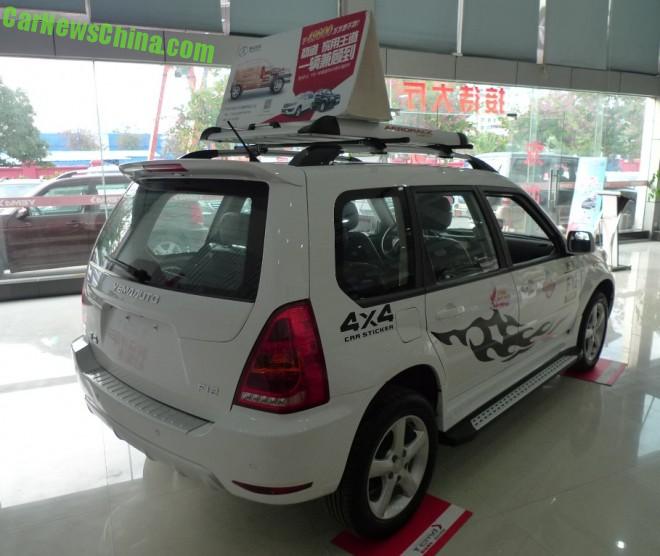 This sporty model was on special offer for the 49.800 base price; it comes with side bars, an aerorack on the roof rack, and a bunch of fuzzy stickers. Power comes from the 1.5 liter four.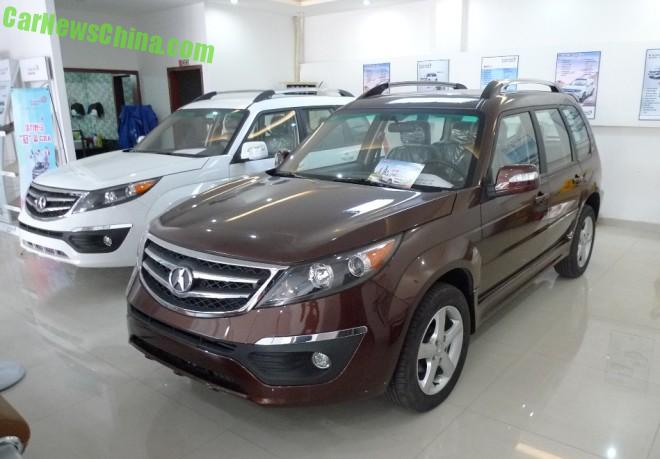 The F12 in brown. The friendly staff explained that they were currently selling only the F12, and that is was still selling well. They were eagerly awaiting the coming of the Yema F16 and especially of the Yema T70. The F16 is a slightly modernized variant of the F12 with two engines available: the 109hp 1.6 and a new 131hp 1.8 liter engine. Price will start around 70.000 yuan and end around 90.000 yuan.
The T70 stands on a completely new platform and will be powered by the 131hp 1.8 and by an equally new 1.8 turbo with 170hp. Price of the Yema T70 will start around 90.000 yuan and end around 130.000 yuan.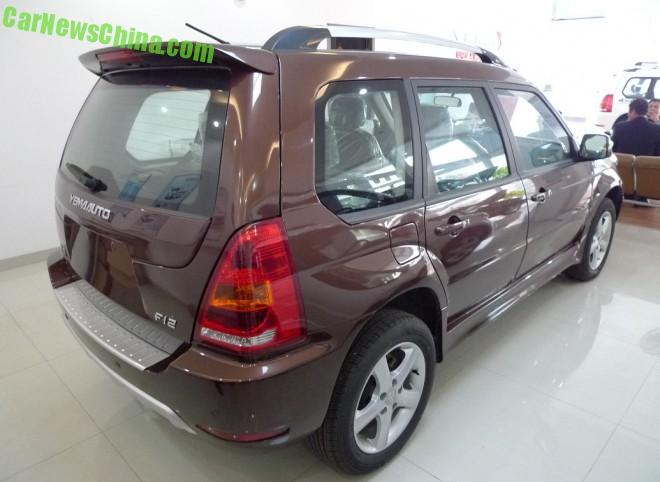 But for now the F12 is all there is, and although old and based on ancient, it is a surprisingly convincing  package for the money.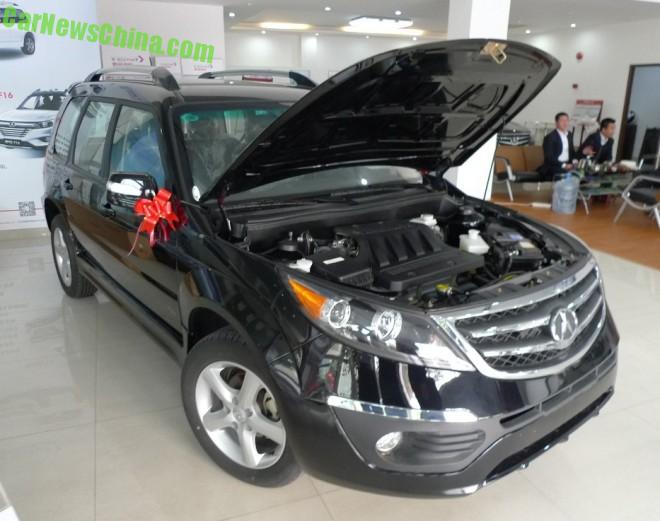 A black example proudly showing off the 1.6.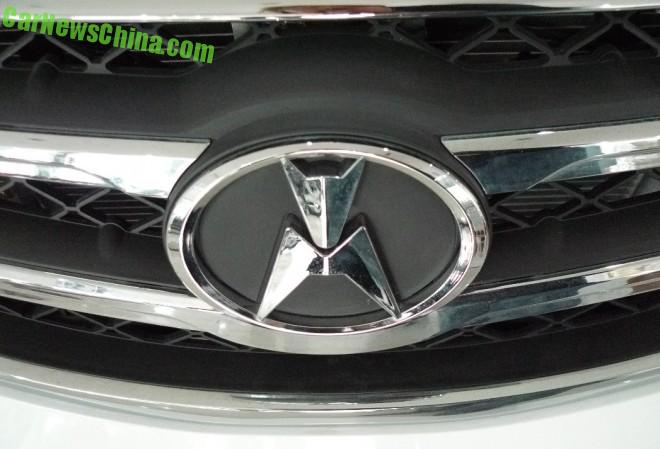 The Yema logo. We saw a new logo on the T70 but it hasn't been slapped on the other cars yet.