The Yema F16 SUV debuted today on the Chengdu Auto Show. The Yema F16 a new SUV based on the Yema F12 which is again based on the ancient Austin Montego/Maestro platform that Yema acquired back in 2002. The F16 will be launched on the China auto market in Q4. The F16 comes with a mighty impressive Bling-bling front loaded to the max with chrome.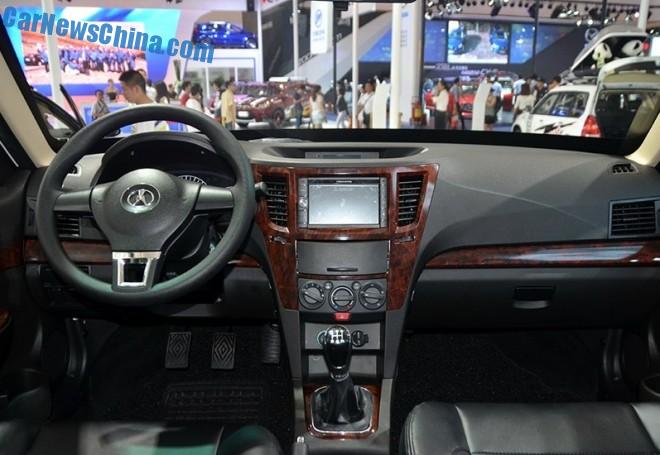 No chrome or alu inside, but fake wood! That is 2000's Chinese-car-stuff. In those days even the cheapest Geely hatchbacks came with fake wood, because Chinese car buyers thought that looked luxurious. They are wiser now, but Yema is not, and somehow we are happy with that. Check touch screen, that is a bigger unit than in most Fords, including the Kuga.
Strangely it doesn't have the new logo on the steering wheel or on the grille.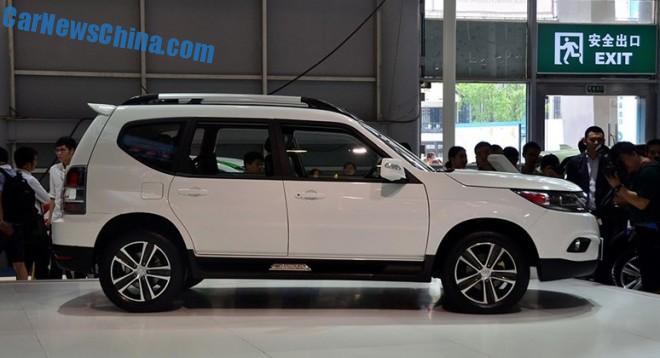 Power comes from the ancient 1.6 liter four with 109hp, and it will also be available with a new 1.8 liter four-cylinder petrol engine with 131hp, mated to a 5-speed manual or a CVT. Price will start around 70.000 yuan and ends around 90.000 yuan. This kind of large-for-the-money vehicles are still very popular in China's vast countryside and in second and third tier cities, where zillions of citizens finally have enough cash to buy their first car, but not enough to buy brand. Yema loves to help them out, and the F16 will sure add some sales.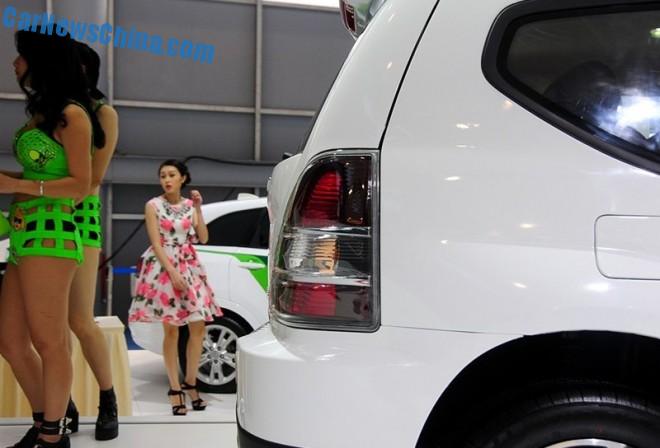 Yema babes. Yema means mustang, as in the horse, not the airplane. Hema is based in Sichuan Province, whereof Chengdu is the capital, so they always go big on their 'own' show. This year they have the F16 and the T70 SUV.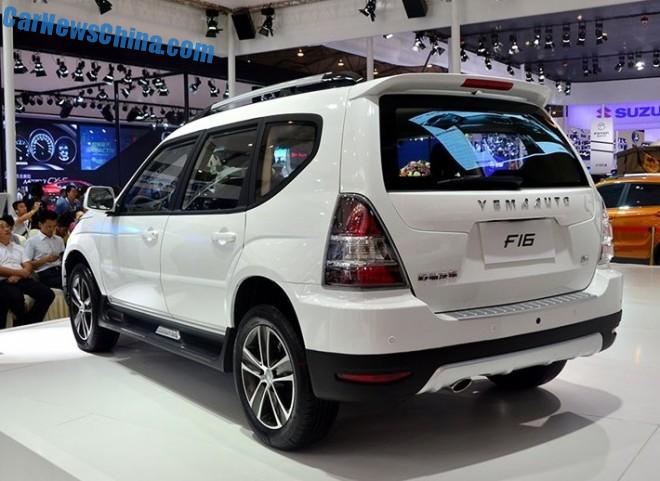 It almost looks hip from here.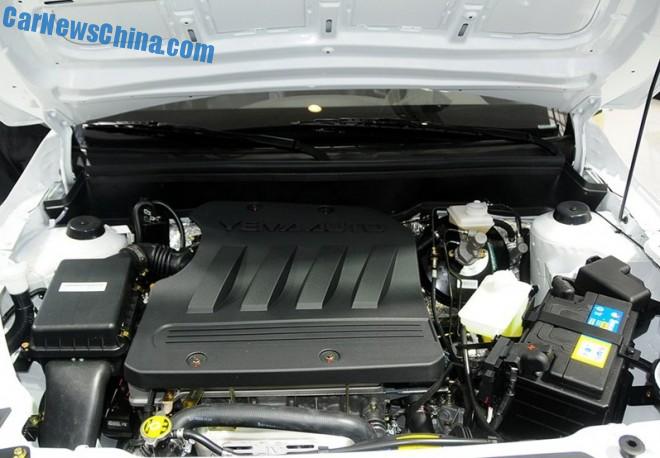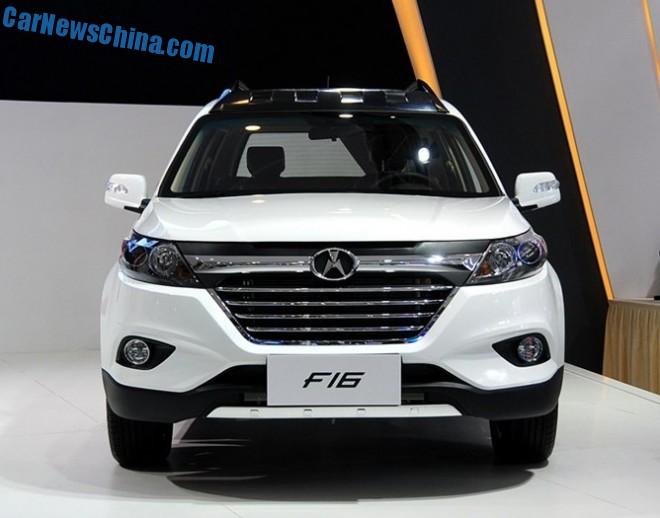 The Yema F16 debuted as a semi-concept on the 2011 Chengdu Auto Show. Yema received a lot of criticism for making it look like an Audi A4. Yema didn't seem to care and started limited production of an electric variant of the F16. The base petrol-powered car however never made it to the Chinese car market. Now, three years after its initial debut the Yema F16 is back for real, with a new front that doesn't look like Audi anymore, or like anything else.