The new Volkswagen Lamando has been launched on the Chinese auto market, seen here in tasty brown at a Volkswagen dealer in China. Price starts at 145.900 yuan and ends at 213.900 yuan. The Lamando, formerly known as the Volkswagen NMC, is a sporty CC model based on the same platform as the Volkswagen Sagitar, which is basically a variant of the fifth generation Jetta.
Typical Volkswagen dashboard with a solid design and high quality materials. Brown floor mats are super.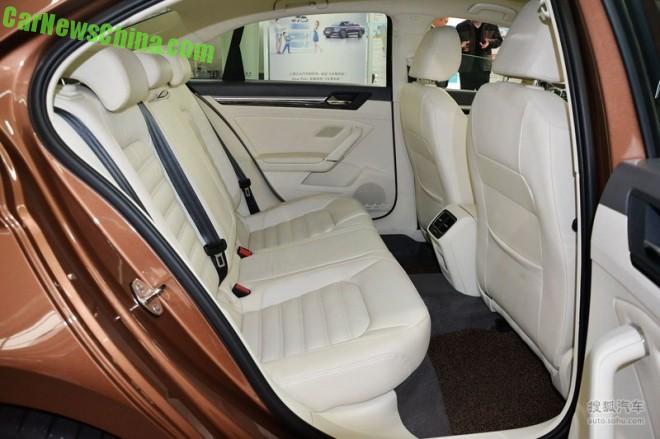 Lots of space for the legs but the heads can't be too high. White leather goes well with brown mats.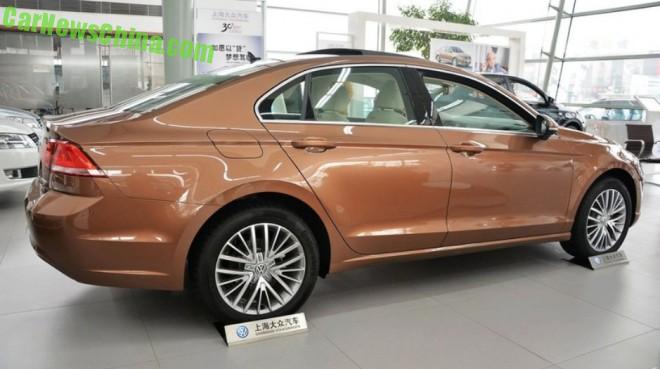 The Lamando is about 40.000 yuan cheaper than previously expected, and that is because Volkswagen has added a low-tech engine to the line-up, which comes as a surprise as the Lamando is marketed as a high tech premium car.
The base engine is the rather old and underpowered 1.4 turbo that powers loads of China-made Volkswagen vehicles, including the fake Polo GTI. The engine has an output of 131hp and 225nm, and is mated to a five-speed manual. Next up is a 1.4 TSI with 150hp and 250nm mated to a five-speed manual or a seven-speed DSG. Top engine is a 1.8 TSI with 180hp and again 250nm, mated to a seven-speed DSG.
Volkswagen has also launched new 'engine labels', that are kind of weird. The 1.4 turbo is called '230TSI', the 1.4 TSI is called '280TSI', and the 1.8 TSI is called '330 TSI'. The new labels will be rolled out over the whole Volkswagen range over the year.
The Lamando is manufactured in China by the Shanghai-Volkswagen joint venture.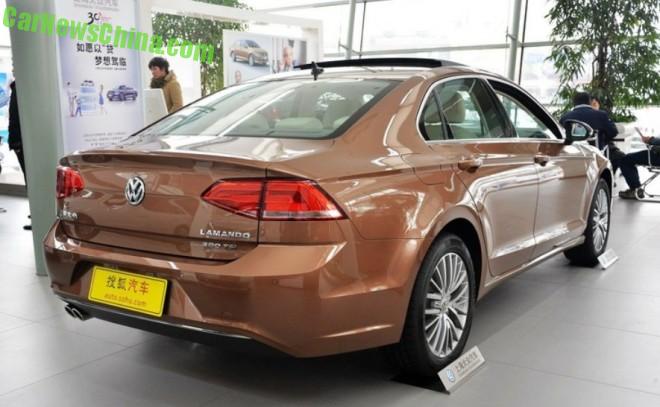 Absolutely a beautiful car, but it should be red and have more wings. Needs some excitement!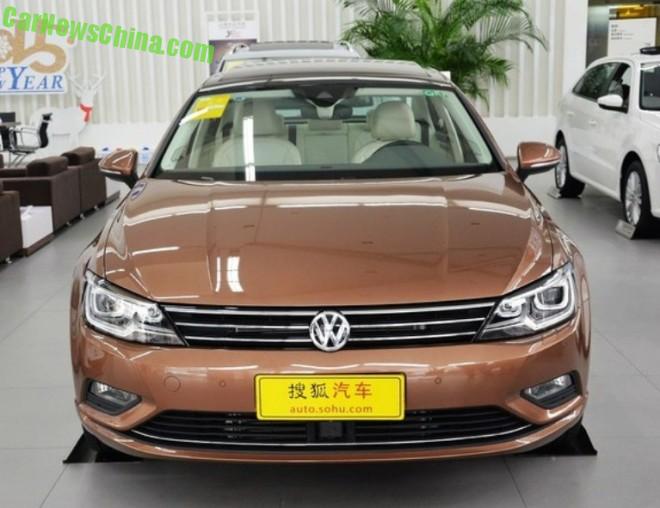 Subtly chromed grille.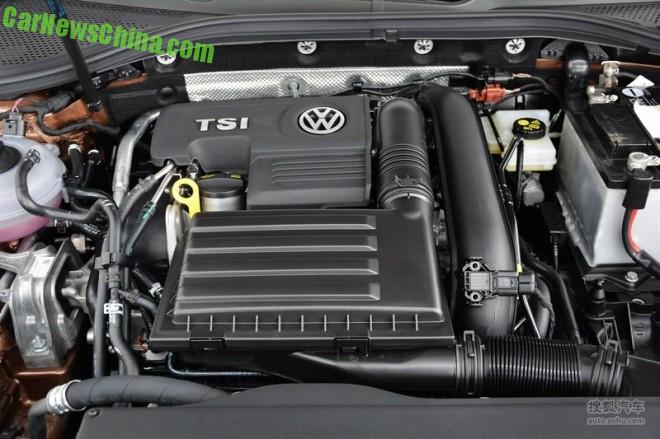 This is the 1.4 TSI, or actually the 280TSI.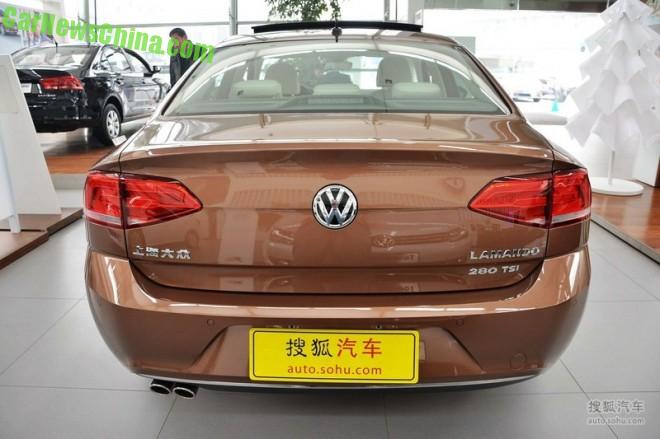 Exhaust pipes a bit messy there, hanging in nowhere land under the bumper. Integrated rear spoiler looks good.