The very first photos of the new 2016 Audi Q7 SUV in China, seen somewhere in the capital Beijing. The second generation Audi Q7 debuted on the Detroit Auto Show in January and will debut in China on the Shanghai Auto Show next month, with a launch on the Chinese auto market scheduled for H2.
Panel with green and red buttons on the right side of the cup holder indicate this is a test car. China is expected to become one of the largest markets worldwide for the Q7 so Audi wants to make absolutely sure it behaves well on Chinese roads.
In China the Audi Q7 will be available with two engines: a 300hp 3.0 TFSI supercharged V6 and a new 250hp 2.0 TFSI four. The super speedy Q7 RS with a twin-turbocharged V8 will arrive in late 2016. It is yet unsure whether the e-Tron plug-in hybrid will be sold in China.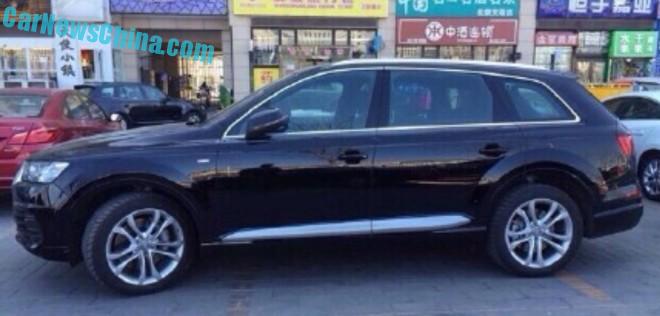 The 2016 Audi Q7 is more a wagon than an SUV, a design change that might put off Chinese buyers, who especially buy SUV to sit high in status looking out over the endless traffic jams.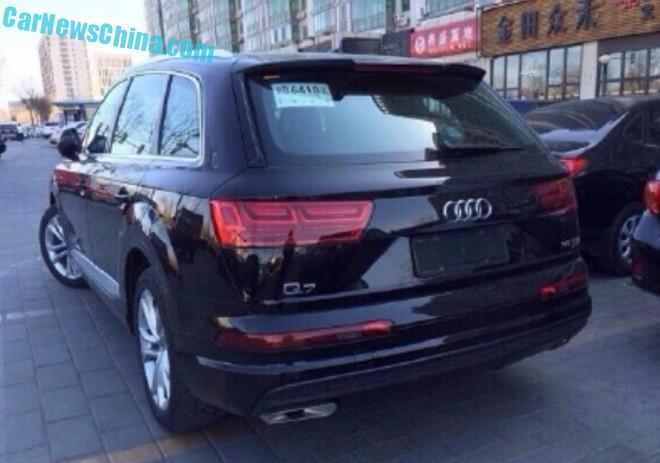 Temporarily Beijing license plate on the window.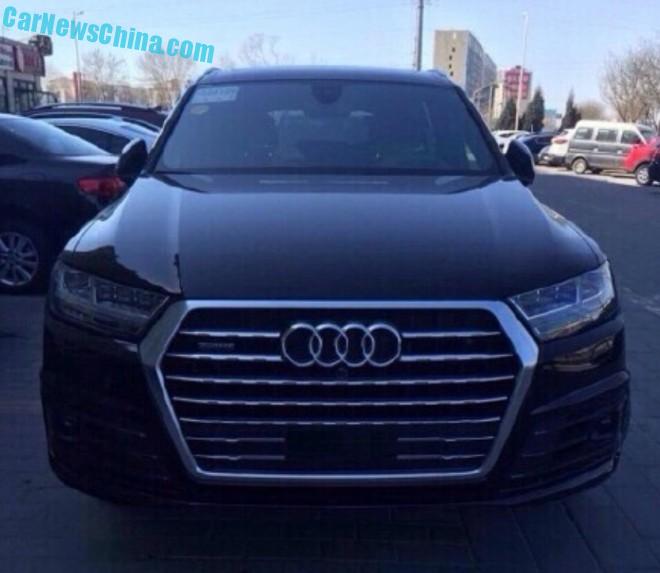 Is it a grille or a car..?