This is the incredible Longer Yuelang X1, a new low-speed electric vehicle (LSEV) from China, seen last week on the Shandong EV Expo  (intro) in Jinan City. The Longer yuelang X1 is a mini-mini SUV featuring a Range Rover style bonnet, grille, and bumper. Even the font for 'Range' is very Range Rover.
Air vents are fake, just like on the real thing. Range Rover is popular in China, just check Landwind, and several other LSEV makers on the show had also models inspired by the iconic British-Indian brand, but the Longer Yuelang X1 was the best.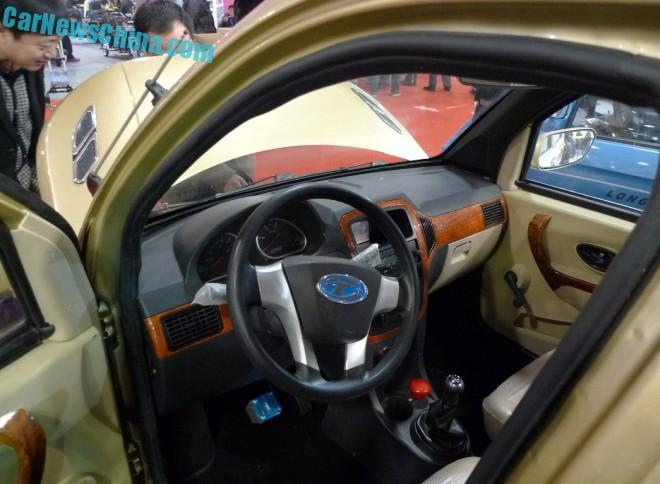 The interior comes with a lot of plastic wood, again just like the real thing. The dials are analogue, a real rarity in Chinese electric cars, with one dial showing the speed and the other the power reserve, which was kinda cool. The battery meter sat in between. Center console with an LCD screen for playing MP4 video. Panic button on the center tunnel just in front of drive selector which looks like manual.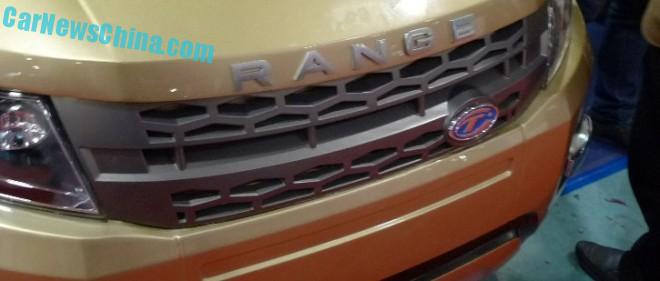 The Longer Yuelang X1 is manufactured by a joint venture of two rather misty companies: Hebei Cook Electric Vehicle Corporation of Hebei Province, and Jiangsu New Grant New Energy Technology Corporation of Jiangsu Province. Only the latter has some sort of a website. The Longer brand, Langdai in Chinese, also called Langte in English, not to be confused with, is brand new and doesn't have a website yet.
This is not very unusual for Chinese LSEV makers, where some have no site at all, others just a social media account, others just a chat-account like QQ Messenger, and others just an outdated website with news from 2012. Only a very few companies have modern looking regularly updated sites. I guess they are just too busy cooking up new cars.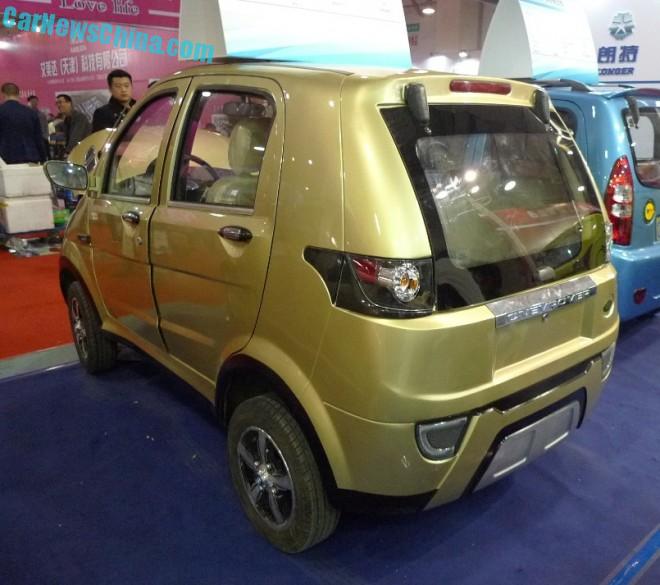 Moving to the rear with Range Rover taillights, bumper, and air vents. Happily, Longer did provide a brochure with specifications and they also had a spec sheet standing on the roof of the car. So we know that the Longer Yuelang X1 is powered by a 3Kw electric motor mated to a lead-acid battery. Top speed is 50 kilometer per hour and range is 120 kilometer. Size: 3100/1500/1600, wheelbase is 1200 and weight is 600 kilo. Price for all this pretty starts at a rather steep 28.000 yuan or 4510 USD.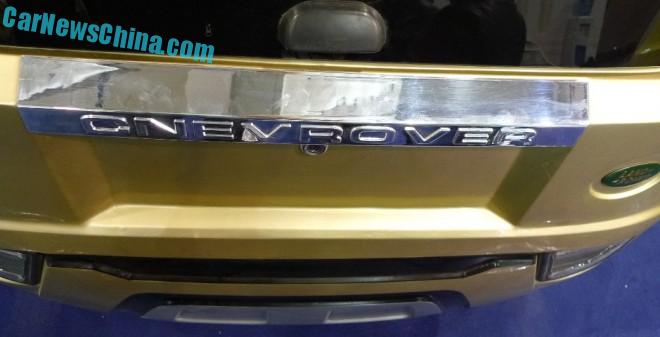 At the back is says ONEVROVER and on the left sits a…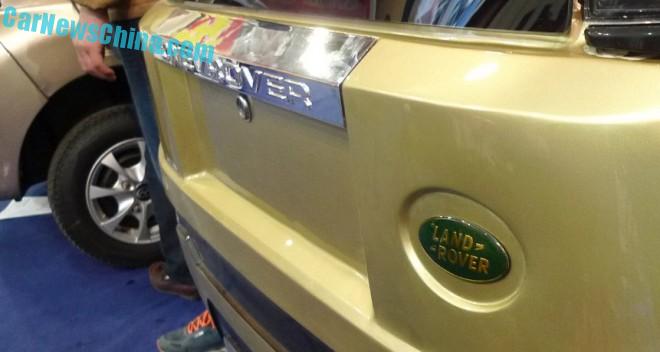 … fine green Land Rover badge, slightly too small for its designated area.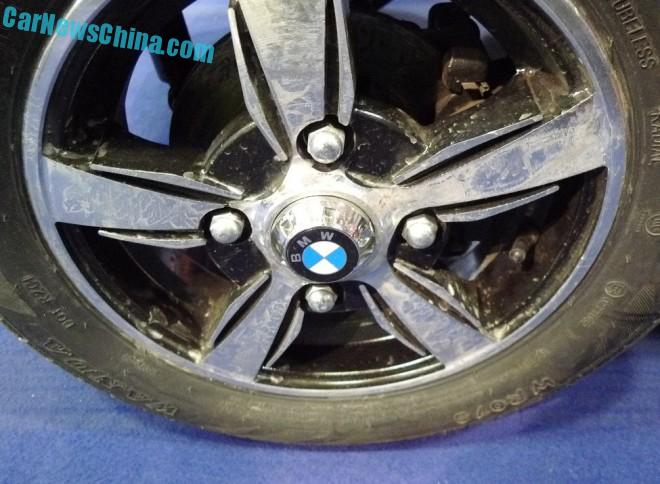 Fuzzily, the sporty five spoke alloys had BMW badges, and a lot of mud. Range Rover used to be owned by BMW back in the day, so that is probably the connection that Longer is making here.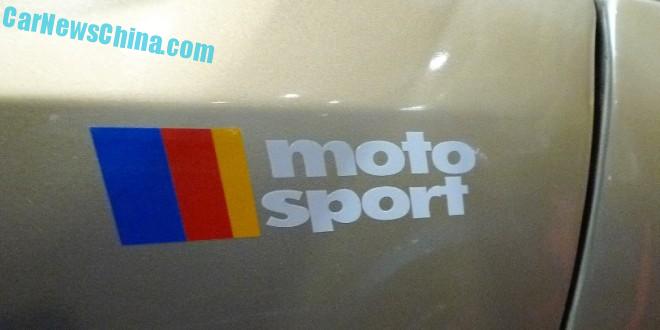 This Moto Sport badge was all over the show, I saw on at least twenty vehicles from different manufacturers. Very speedy.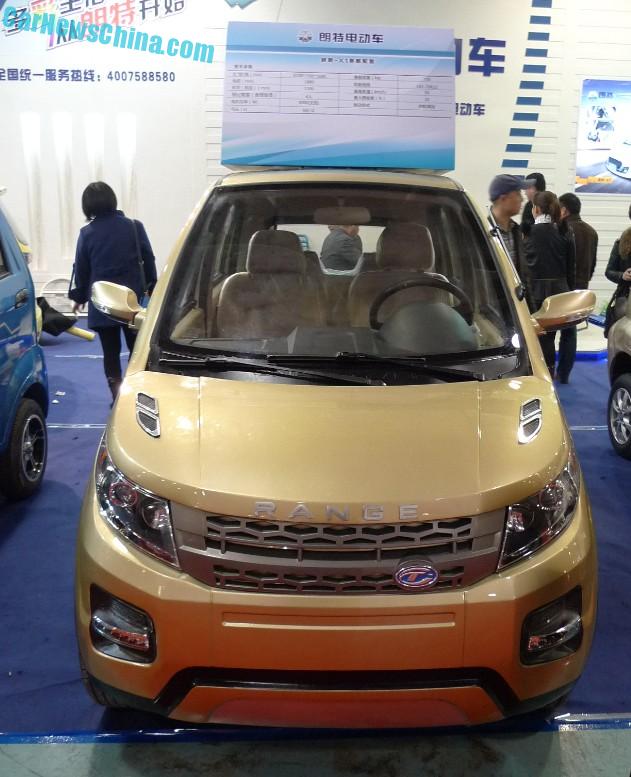 Not a Range Rover, this is a Range.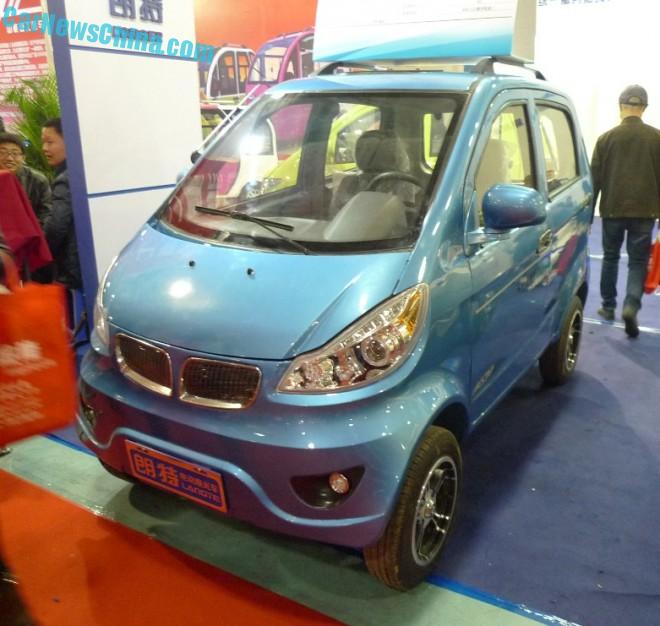 This is one of their other cars; the Jinlang X1 (yez that's X1 again). With a BMW grille and BMW badges on the wheels. Powered by a 2Kw engine, tops out at 40.