This is the Luwei Angchi LWAC A5, a new low-speed electric vehicle (LSEV) from China, seen last week on the Shandong EV Expo  (intro) in Jinan City. The Luwei Angchi LWAC A5 is a mini EV featuring wide wheel arches, large LED-like lights in the front bumper, a sunroof that opens against the wind, and a blue Lexus-like logo. The giant backdrop shows a happy family and 'LOVE'.
The interior is very cool. It comes with a steering wheel with a Lexus badge, analogue dials in the instrument panel, and an LCD screen in the center console with an incredible 1980's supercar white keypad, located just below the screen. The system displayed useful information such as range and distant driven, a very rare thing in Chinese LSEV's. The tiny LCD on the right is for playing MP4 video.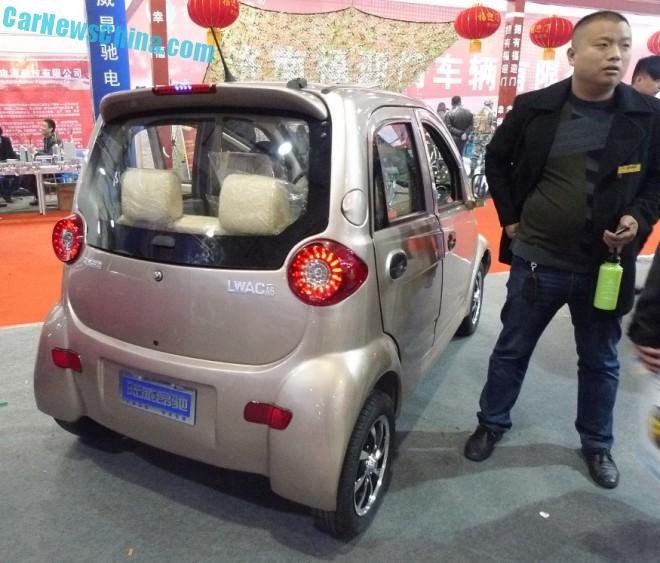 Spacy rear lights and see how those reflectors are fitted on the wheel arch and on the bumper. The Luwei Angchi LWAC A5 is powered by a tiny electric motor with 2.8 Kw, mated to a lead-acid battery. Top speed is 50 kilometer per hour and range is 150 kilometer. Size: 2850/1350/1520, and curb weight is 400 kilo. Charging takes 10 hours on 220V. All specs as claimed by the manufacturer.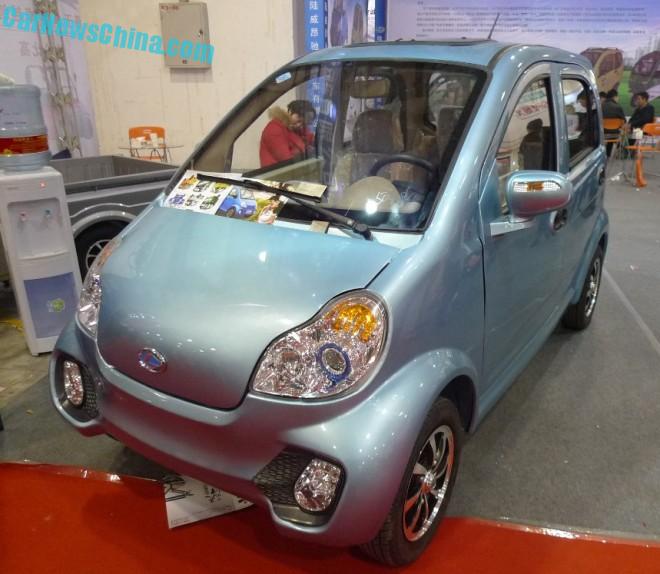 The Luwei Angchi LWAC A5 is manufactured by a company called Jinxiang Brilliant Electric Vehicle Corporation (web), based in Jinxiang County in Shandong Province. The company makes a range of electric mini cars and electric mini pickup trucks. We really like this company because…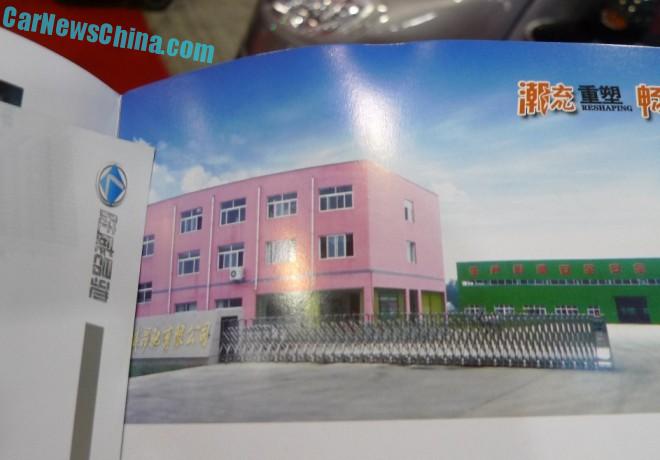 … their office building is Pink, and because…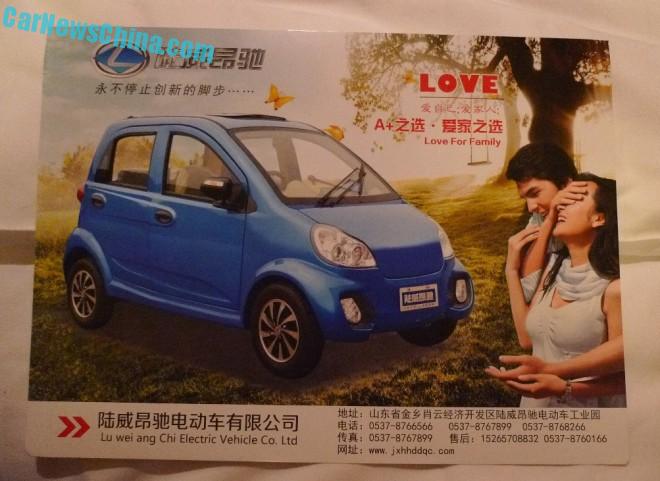 … they have big-breasted girls on their flyers, and because…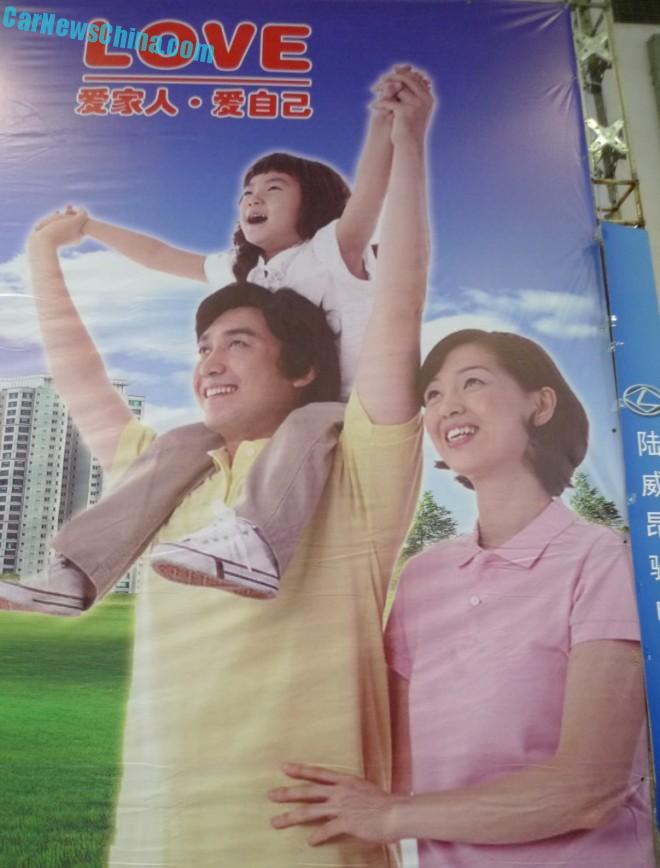 … they love. And I need to get my wife a Pink polo too.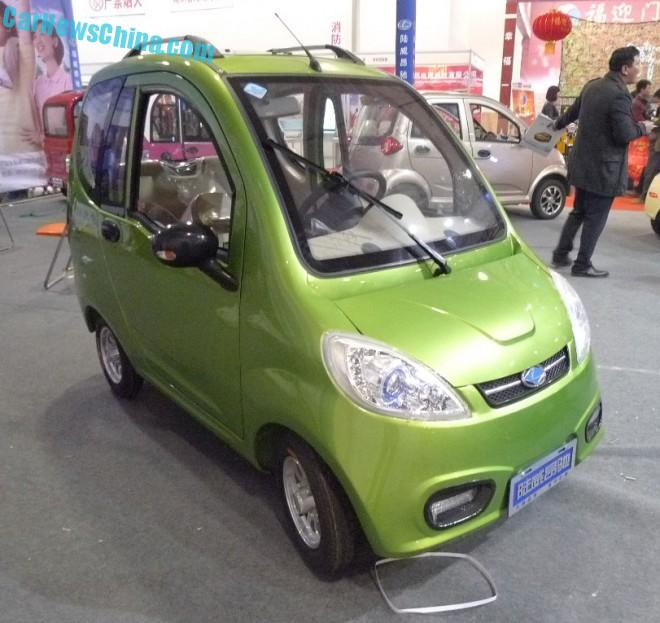 This is the Luwei Angchi LWAC A3-4. Smaller, but still does forty. In green.