Another Ferrari supercar crash in China. This time we have a red Ferrari 458 Italia hitting a pole on a highway near the great city of Hefei in Anhui Province. The driver lost control over the vehicle on a wet road when overtaking, he spun around several times before hitting a lamp post pole, crashing in some bushes, hitting another pole, and finally came to a stop on the right lane on the road.
The driver was all right, according to reports by local media, but we bet he didn't feel too well. Especially not when he checked out on his car. The front part is gone, the airbag deployed, the bodywork behind the door is broken, and the whole rear bumper section is gone too. This Ferrari is likely gone and dead. Buying a new one is expensive; the 458 Italia goes for a massive 3.88 million yuan or $630.000.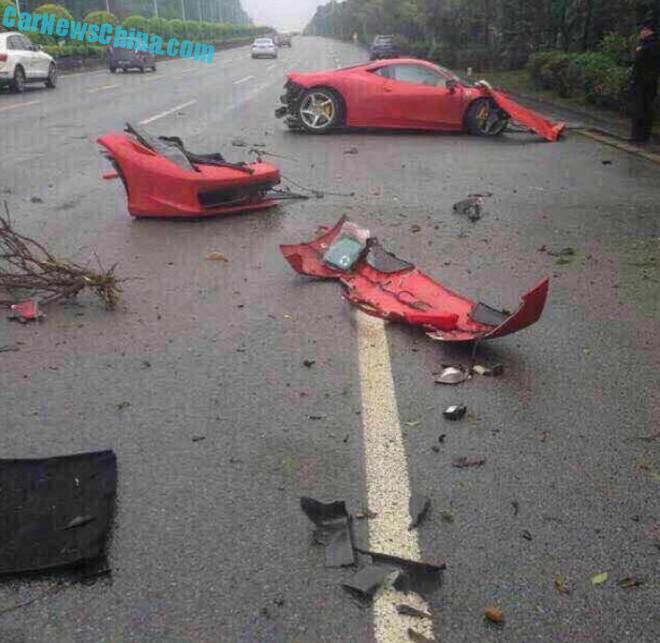 Those bushes can be very hard. Parts of the 458 all over the road.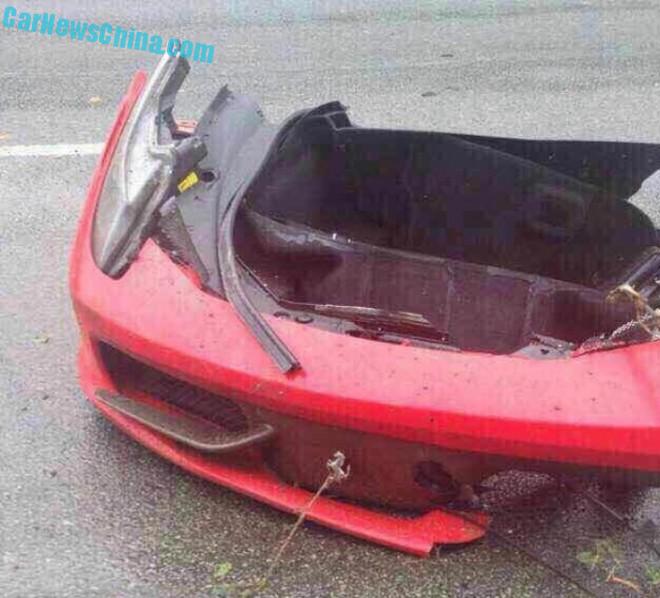 The Ferrari logo wasn't damaged. The owner can take it home as a memory. Sweet memory.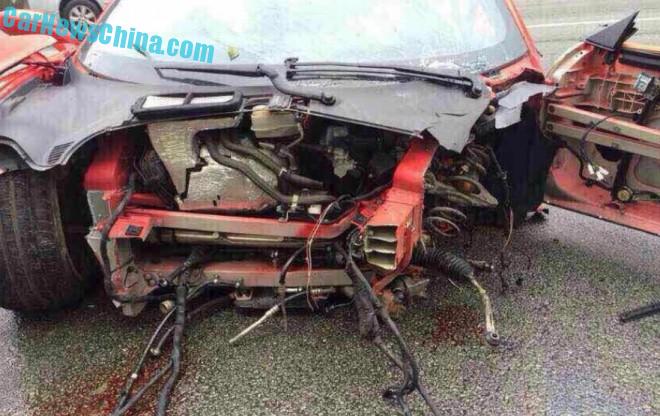 Red substance leaking out the hoses, looking like blood. Creepy Italian cars…