Recently Tesla Model 3 owner posted a video on Chinese social network Weibo showing his crash with the wall. He claimes his car suddenly accelerated, and while he was pressing the brake pedal, it didn't stop the vehicle. The driver claims he got injured with bruises "all over his body," and his children suffered light injuries.
The video shows his Model 3 approaching the gate, then accelerating, turning to the left, and hitting the wall. According to the driver, both airbags worked and popped out correctly.
Tesla is facing severe PR issues in China. After several car crashes, which according to data released by Tesla, were caused not by car defects but bad driving abilities of drivers, Chinese media started a substantial negative press. Despite the investigation not being over and not proving any brake failure, many presses refer to it as Brake failure incidents. Tesla already started to take legal steps towards those accusations.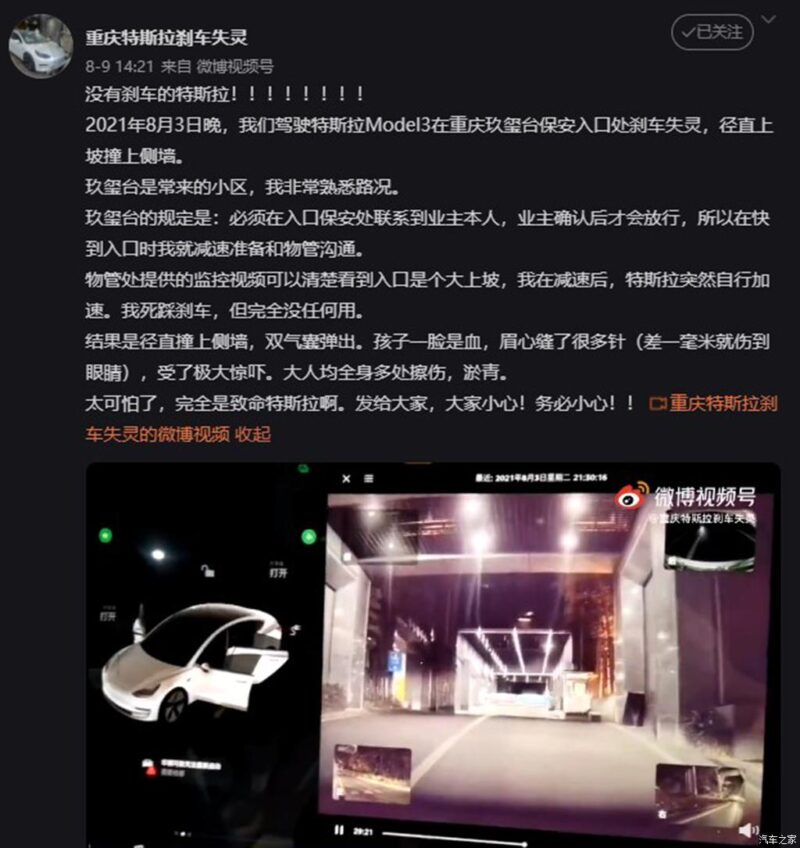 The negative press culminated when a protester stood on the roof of Model 3 at Shanghai Auto Show in April after several similar protests held in front of the Tesla showroom in Shanghai.
This week, Tesla China announced hiring for the PR team, quite an unusual move for Elon Musk's company.
Why Chinese media connect Nio with a protest against Tesla? Video shows four new participants.