This is the brand new Guangzhou Auto Trumpchi GA8 concept, it debuted today on the Shanghai Auto Show. The Trumpchi GA8 is arguably the most beautiful Chinese sedan ever built, previewing the upcoming flagship sedan of the Trumpchi line.
The production version of the Trumpchi GA8 will look 99% the same as this concept and launch on the Chinese car market in Q4, it will be positioned above the Trumpchi GA6 sedan.
Guangzhou Auto has been showing impressive design lately, with not a single miss in recent years, although the Witstar was a tad too much on the mad side, but that was a concept-only, fortunately.  They got to work on their English marketing though, waddafoek is 'detailing greatness' all about?!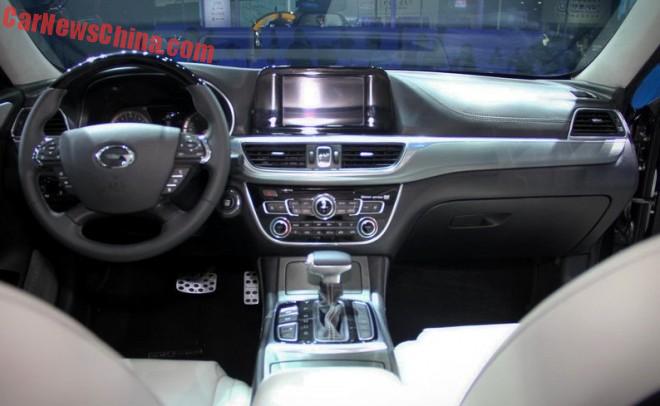 The interior is looking great as well but design doesn't seem fully finished yet. The LCD sits in an rather ugly frame on top of the center console, with the dashboard sort of waving behind it. Lower center console and center tunnel look good.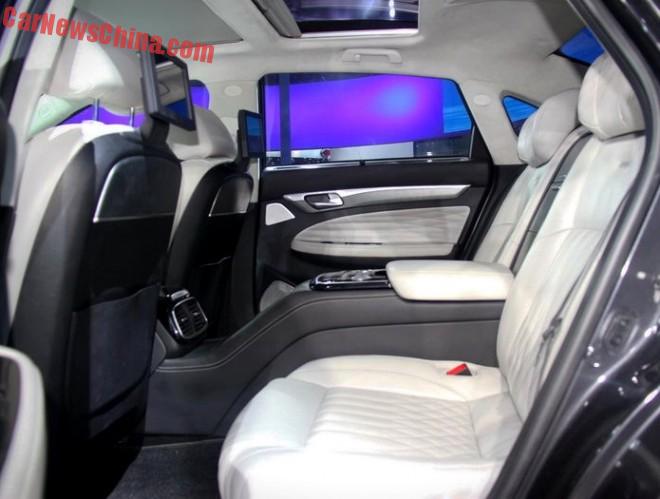 Tiny screens very concept-like, and far too small to be useful. Two-seat configuration in the back here, but the production car will most likely get a three-seat bench.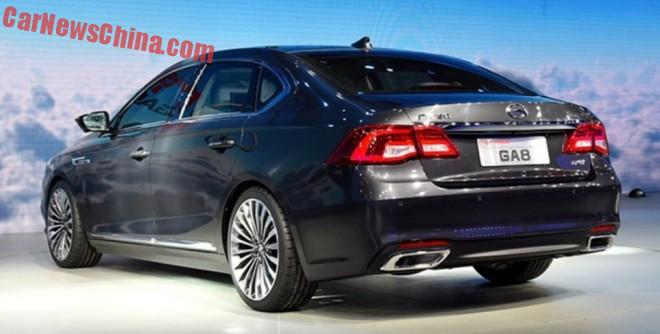 C-pillar by far the strongest point of the design. Taillights a little bit too big, but shiny exhaust pipes in the bumper are really good. The Trumpchi GA8 concept is 'powered' by a 1.8 liter turbocharged four-cylinder petrol engine with 177hp and 242nm, mated to a seven-speed DCT. The production car will get this drive train exactly.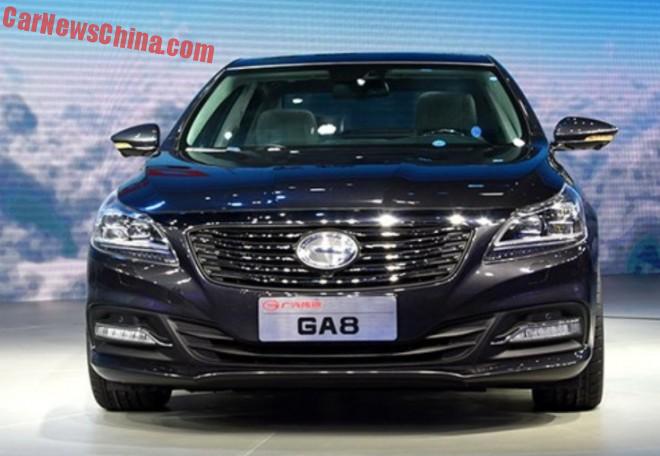 Grille is super bling because that is what the market demands. Guangzhou Auto logo proudly on the grille, and rightly so because the GA8 has become quite a beautiful car.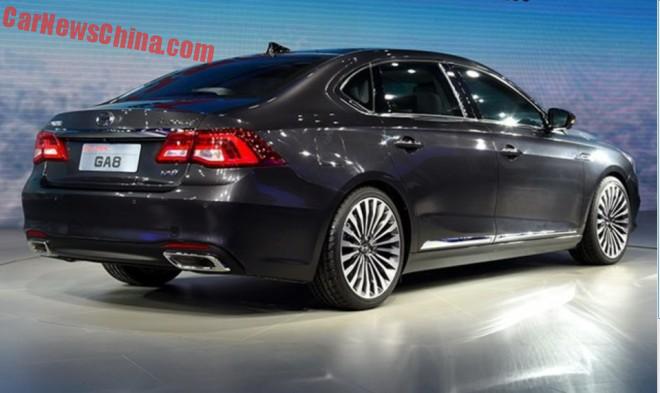 Another look at the C.