The new Mercedes-Benz C200L 4Matic Sport has been launched on the Shanghai Auto Show. The C200L 4Matic Sport is the latest addition to the C-Class L, a stretched variant of the C-Class for the Chinese car market. So here we have a sporty stretched four-wheel drive limousine; only in China…
The C200 L 4Matic is powered by a 2.0 four-cylinder turbo petrol with 184hp and 300nm, mated to a seven-speed automatic sending power to all four wheels. It is the first time that Mercedes-Benz offers the 4Matic system on a China-made C-Class.

New! The whole C-Class L range gets this shiny ornament on the C-pillar, so grandma will know you drive the L, and not something short.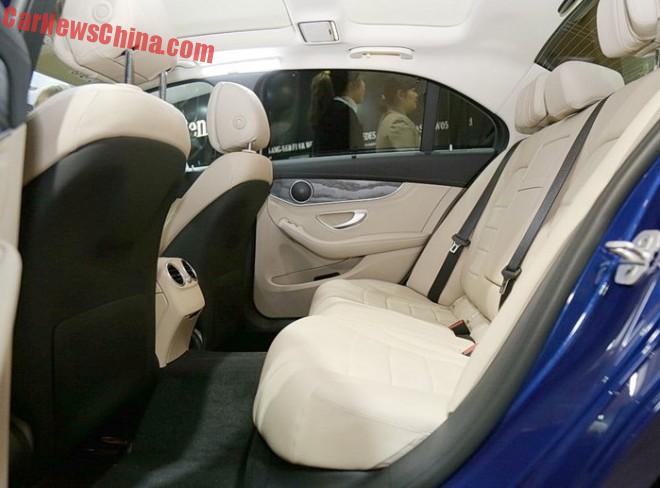 The C-Class L is stretched by six centimeter compared to the base car. That might not sound that much but it really makes for a lot more space in the back.  The C-Class L is manufactured in China by the Beijing-Benz joint venture. It will compete with other China-made China-only stretched sedans such as the Audi A4L, the BMW 3Li, the new Cadillac ATS-L, and the Volvo S60L.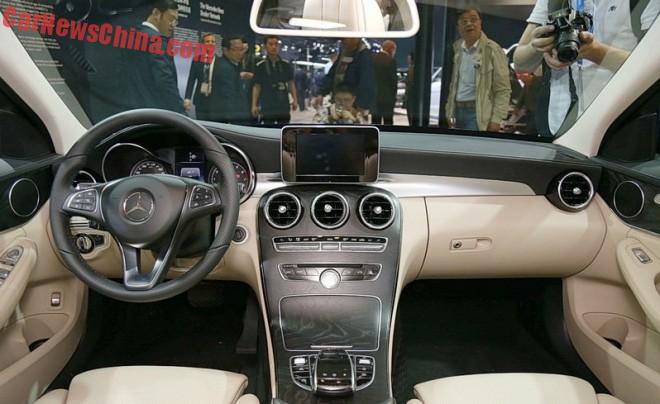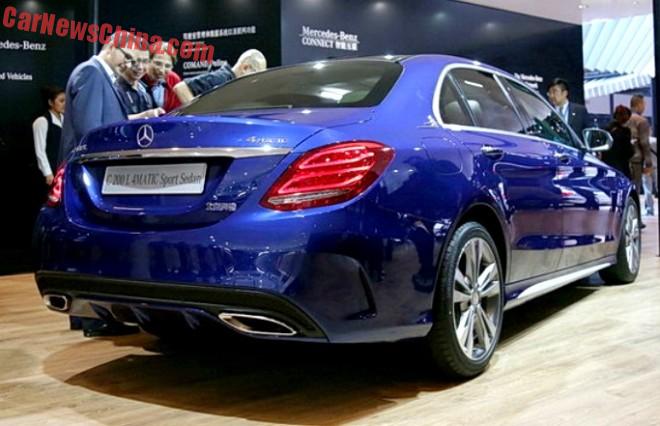 For those who have a chauffeur in the week and want a sporty drive in the weekend.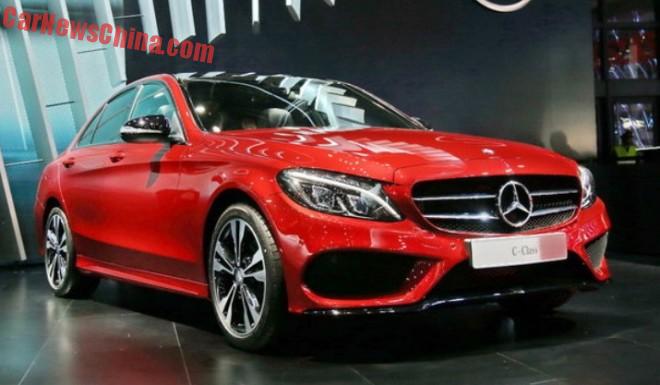 At the same time, Mercedes-Benz also launched the China-made version of the normal 'SWB' version of the C-Class, which was until now only available as an expensive import. The China-made short C will be launched on the Chinese car market later this month. And what does she look stunning in red!