A speedy silver Dodge Viper GTS, Spotted in China in the great city of Shanghai by Reader Antoine Chalendard, thank you for the pictures! The mad American supercar appears to be in super shape, completely clean and fitted with the original shiny five-spoke alloys.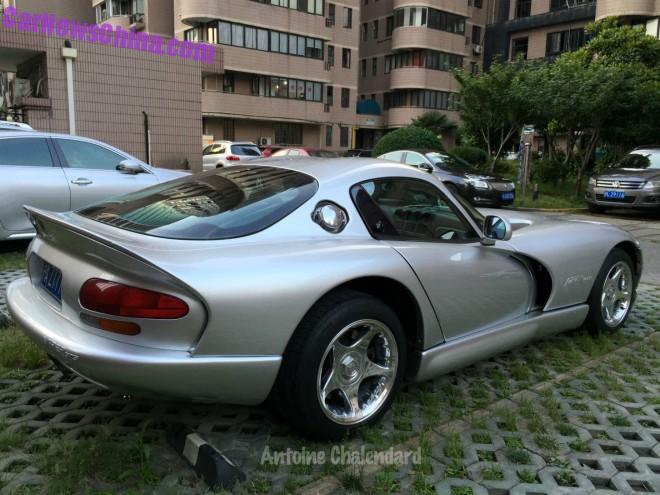 The Viper GTS was the coupe version of the second generation 'Phase II SR' Dodge Viper, it was manufactured from 1996 until 2002. The GTS came with mad bodywork including a huge rear wing and the famous 'double bubble' roof, featuring featured slightly raised sections above each seat to accommodate usage of helmets. This snake, was meant for racing!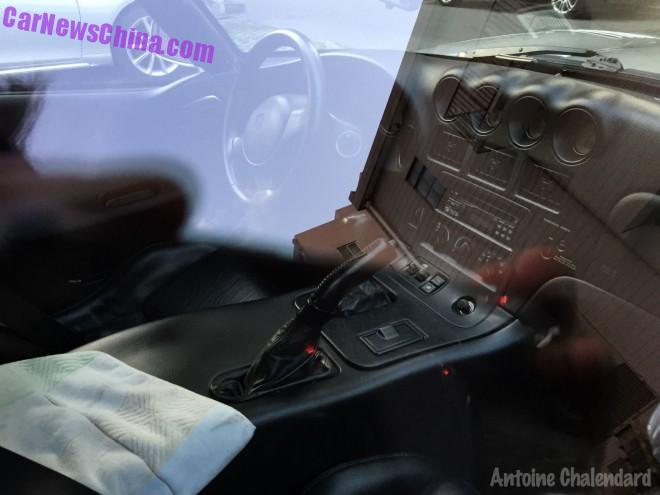 And fast it was. The GTS was powered by an eight liter V10 petrol engine with 450 horsepower and 662 newton meters of torque, which was good for a top speed of 285 kilometer per hour and a 0-100 in only four seconds.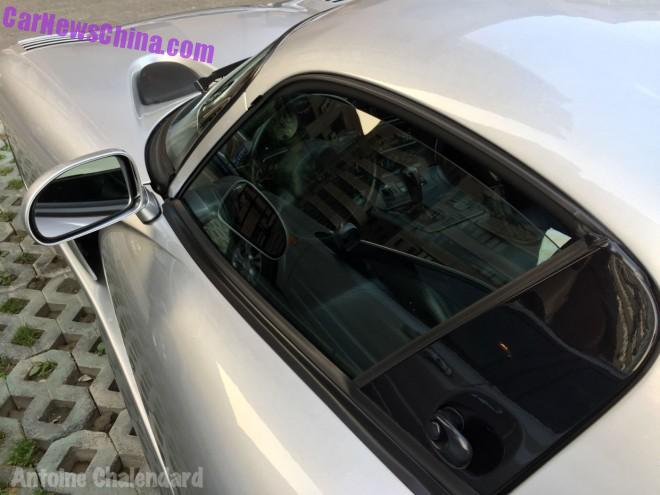 Interior in perfect shape as well, all-black like it was liked in the late 1990's. Mr. Chalendard asked around and found out the vehicle belongs to the owner of a famous local chicken chain restaurant, and he has had it for at least fifteen years.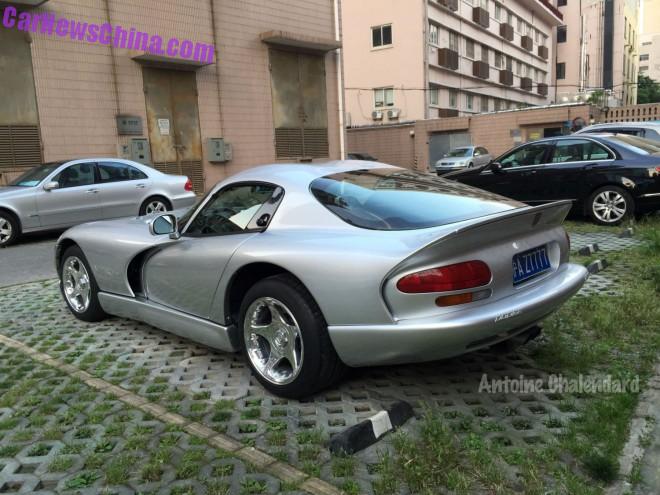 The blue A·Z77777 license plate is interesting. According to comments at an article about a BMW Z8 in Shanghai, the A·Z series of license plates were the first plates issued to privately owned cars in Shanghai in the early 1990's, at a time when privately owned cars were still very rare. Only 10.000 A·Z plates were issued, and today they are worth a lot of money.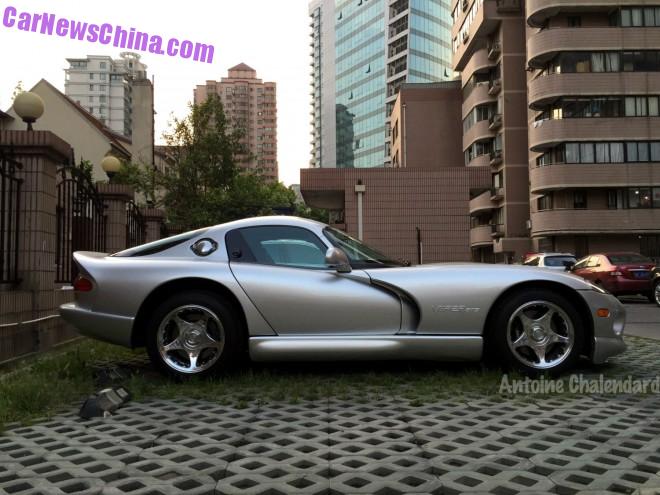 Another brilliant photo of an American monster in the Chinese mega city of Shanghai.