New Spy Shots again of the production version of the all-new Beijing Auto Senova X55 SUV, seen here on the premises of the factory in Beijing. The Senova X55 is a new compact SUV, it debuted on the Shanghai Auto Show in April and will launch on the Chinese car market later this month. It will be positioned above the upcoming Senova X35 and under the Senova X65.
We have seen that chromed fuel cap on several spy shots, so they will probably sell it like that. Wuzzy. Otherwise a fine looking car, modern and sporty, and the wheels are happily large enough. Roof rails seem usable but only barely so.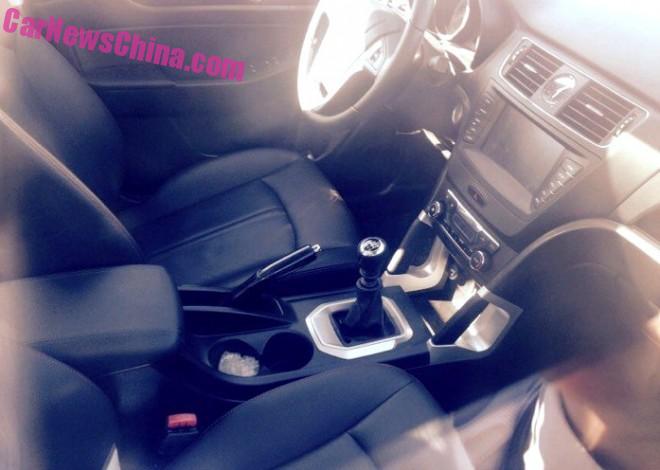 Sporty seats, sporty dials, a mid-sized screen, an analogue clock, and plastic-alu detailing. We especially like the low-end of the center console with black bars in an alu frame.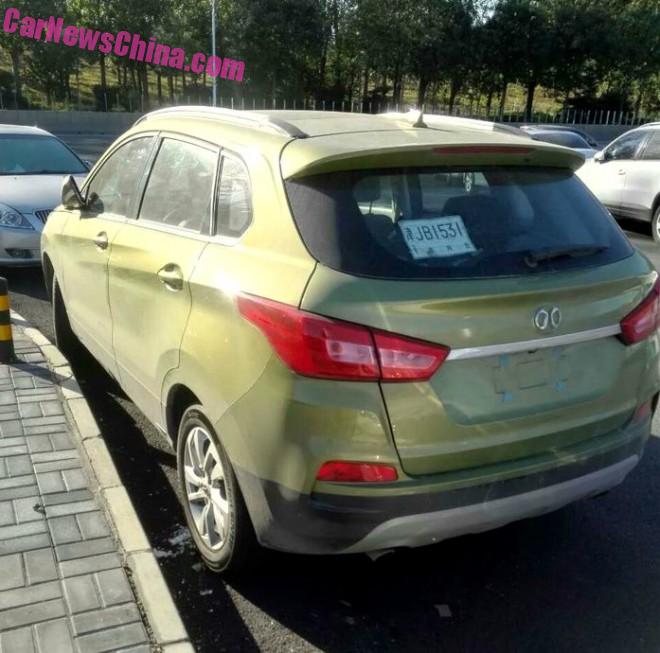 The Senova X55 will be available with two Mitsubishi-sourced four-cylinder petrol engines: a  1.5 with 113hp and 147nm mated to a 5-speed manual, and a 150hp 1.5 turbo mated to a six-speed manual or a CVT. FWD only. Size: 4405/1809/1685, wheelbase is 2650.
Price will start around 80.000 yuan and end around 130.000 yuan.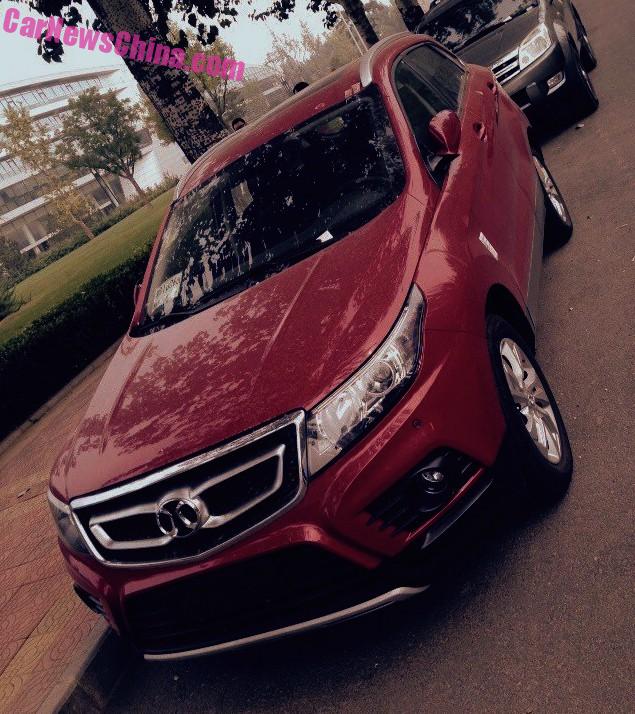 A nice red example. Shiny grille working well here. Skid pad under the bumper.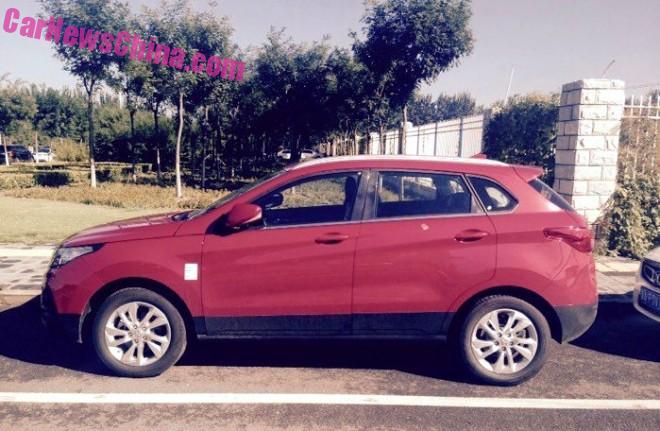 Beijing Auto is on a roll lately. We could start a separate blog about the bloody company! They are developing new cars in almost every segment, and they are doing it fast, and all at once. Sales are mixed however; the Senova D70 sedan is a success, but the X65 SUV is no where yet.