The production version of the Volkswagen C Coupe GTE has been delayed. Earlier on we heard it would hit the market this December, but the latest news indicates it will only arrive in early 2017. Volkswagen is too busy with diesel engines we bet. But she has a name now: the C Coupe GTE will be called 'Hui Dao', best translated as 'Shining Road'.
The Hui Dao is a China-only sport sedan, manufactured locally by the Shanghai-Volkswagen joint venture. It will be will be positioned between the Volkswagen Passat/Megotan and the upcoming all-new Volkswagen Phaeton.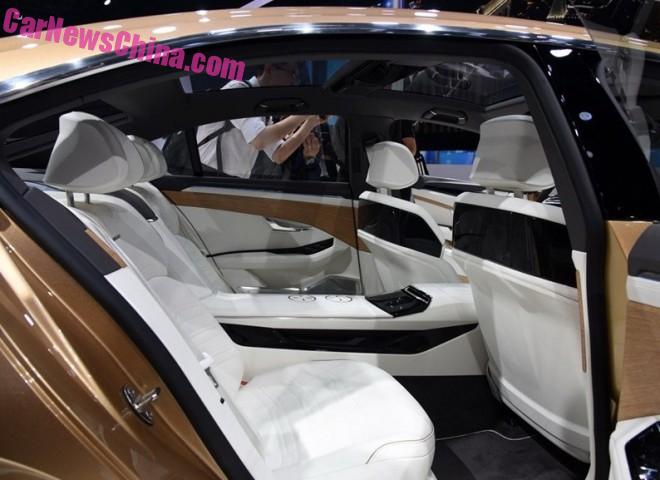 The Hui Dao will be based on the Volkswagen 'MLB 2' platform that will also underpin the new Audi A8.
The concept car was 'powered' by a hybrid drivetrain consisting of a 2.0 turbo and an electric motor, good for a combined output of 245hp and 500nm. The real car will be available with a similar system, and with a 2.0 TSI and a 3.0 TSI V6, all mated to an eight-speed DCT. The 2.0 TSI will have an output of 220hp and 350nm.
Size (concept): 5071/1930/1445, wheelbase is 3014.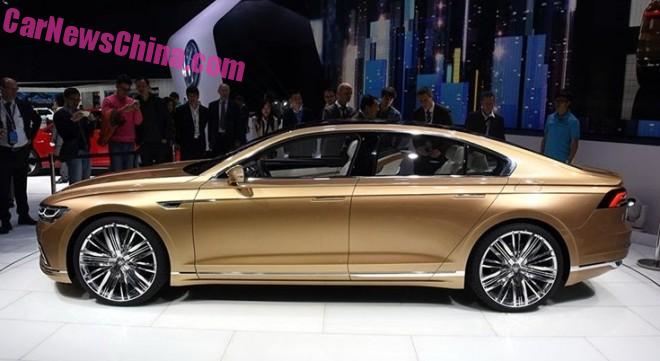 The new Volkswagen will compete with cars like the Toyota Crown and the upcoming Chinese Ford Taurus, both cars that are not on sale in Europe or the United States, so Volkswagen didn't have an answer yet, but they will have one in '17.