This is the new Toyota Crown sedan for China, scheduled for launch on the Chinese car market on March 12. The Toyota Crown is manufactured in China by the FAW-Toyota joint venture. It is based on the Japan-only sixth generation Toyota Crown Majesta, but comes with a different front.
The sixth generation Crown Majesta, launched in 2013.
Size: 4970/1860/1460, wheelbase is 2925. Lone engine is a 338hp 3.5 liter V6.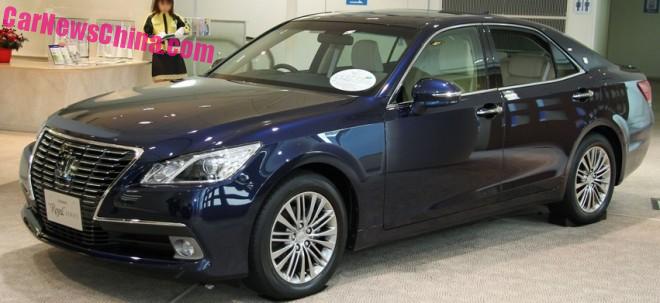 The Crown Majesta in turn is based on the fourteenth generation Toyota Crown which was launched in 2012. Size: 4885/1860/1495, wheelbase is 2860. Three engines: 2.5 liter V6 hybrid, 3.5 liter V6 hybrid, and the good old stinkin' 4.6 liter V8 petrol.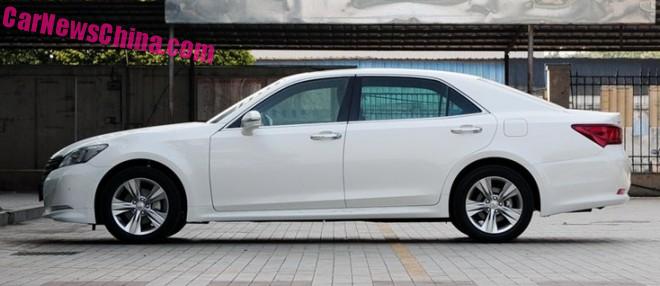 The China-made Crown is slightly longer than the Crown Majesta, measuring: 5020/1860/1460, wheelbase is 2925. The engines are totally different: a non-hybrid 2.5 liter V6 with 193hp and 236nm, and a new 2.0 turbo four with a yet unknown output.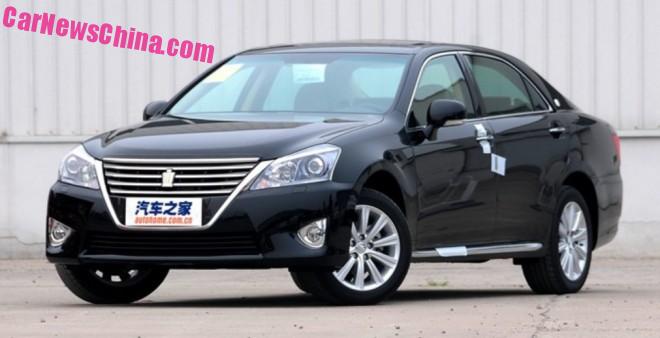 This is the outgoing made-in-China Toyota Crown, which was based on the fifth generation Toyota Crown Majesta, which in turn was based on the thirteenth generation Toyota Crown. Engines: the 193hp 2.5 liter V6 that returns in the new Crown and a 227hp 3.0 V6 that has been killed.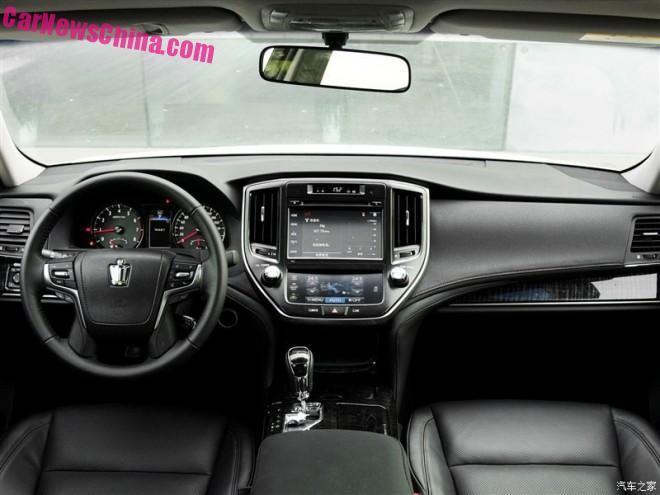 The interior of the new Crown, lots of black and some shiny, especially around the gear lever. Crown logo on the wheel. Dials decidedly not digital. Large LCD screen topping rather cool looking aircon controls.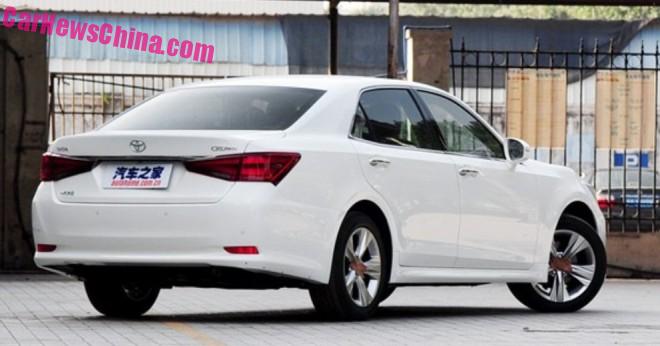 FAW-Toyota has been making the Crown since 2005 (twelfth generation) but it has never been a great success, mostly due to a lack of dealers, the relatively high price, and thirsty engines. The new 2.0 turbo might help sales a little bit, if the price is right.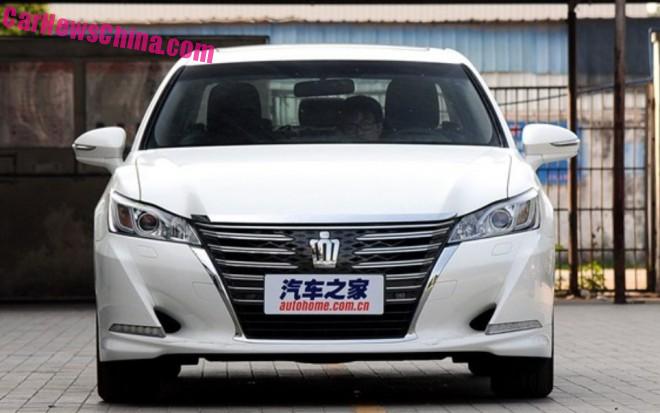 The grille is sure impressive enough.