The new Bentley Bentayga SUV, which we unveiled in August, has debuted in China on a private VIP event. Deliveries will start in April with a limited 'First Edition', followed by the standard car a few months later. How many cars will come to China is yet unknown. But we do know about the money, and the money is BIG.
The First Edition, which will get a bunch of fancy badges but nothing else special, will sell for 4.8 million yuan or 760.000 USD. The standard car will then go for only 3.98 million yuan or 630.000 USD. Bentley says wealthy Chinese car buyers started putting down deposits even before the Bentayga was finished. They therefore expect to sell every car they can bring into the country.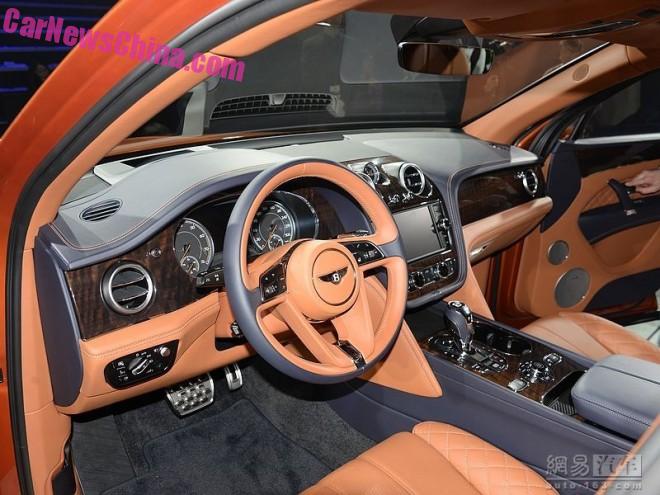 Customers can customize their Bentayga in any way they like, so most cars will end up much more expensive that the list price. The Chinese name for the Bentayga is 'Tianyue'. Power comes from a massive 6.0 liter W12 engine with 600hp and 900nm, good for a 270km/h top speed and a 0-100 in 4.1 seconds. A V8 variant and a diesel are on the way as well.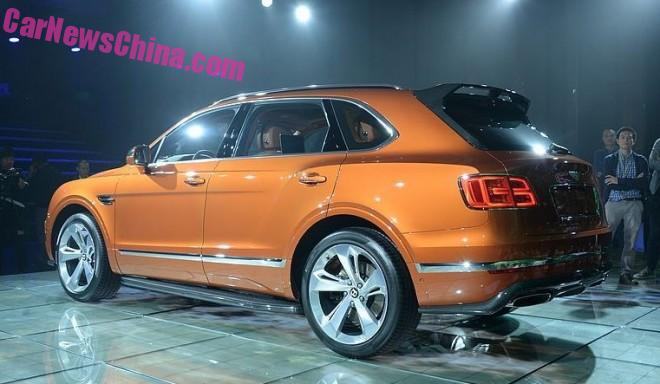 This brown orange car is fitted with a sporty carbon fiber 'Styling Pack' including a big wing on the rear window, side bars, and racy bumper extensions.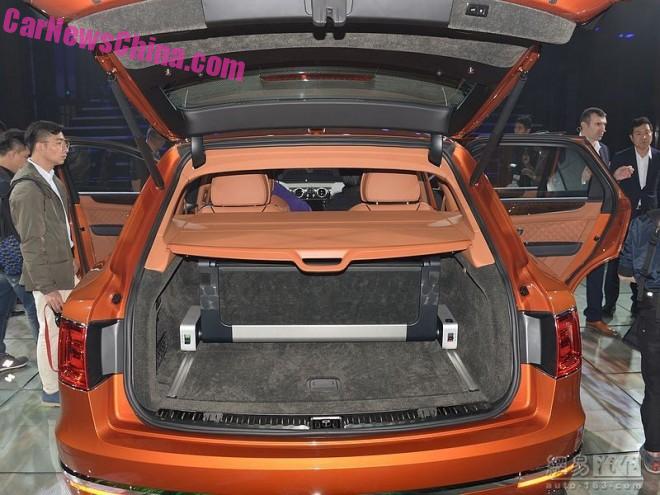 Swallows money.