This is the 2016 Bentley Bentayga SUV, leaked in China in 1:18 model car form. The Bentley Bentayga will officially debut on the Frankfurt Motor Show in September, but we got it here first! Car makers are having this sort of models made to hand out to the media, dealers, and VIP customers at the launch of a new car. Most models are manufactured by toy makers in China, and some just can't keep a secret…
The Bentayga appears to have become a big vehicle with a rather reckless design, much more conventional than the promising Bentley EXP 9F concept. Headlights and grille are typical Flying Spur, and the tires are huge. Alloys in shiny chrome. Thick chrome bars around the windows, on the doors, and in the rear bumper. The Chinese market will surely appreciate such much Bling.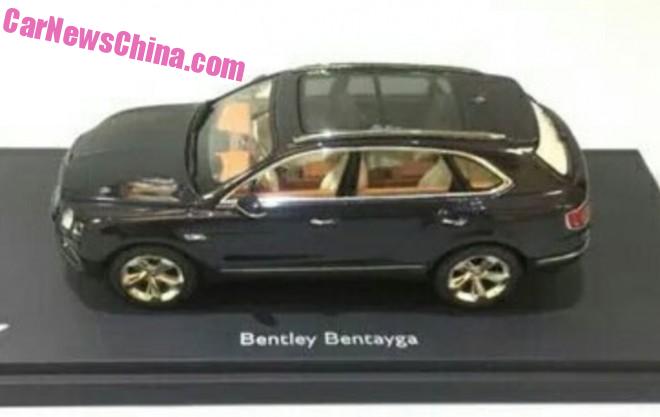 Double sunroof and a wide D-pillar. Interior in cream white and beige here, with a lot of wood. Roof rails in chrome too but functionality will be severely limited by said sunroof.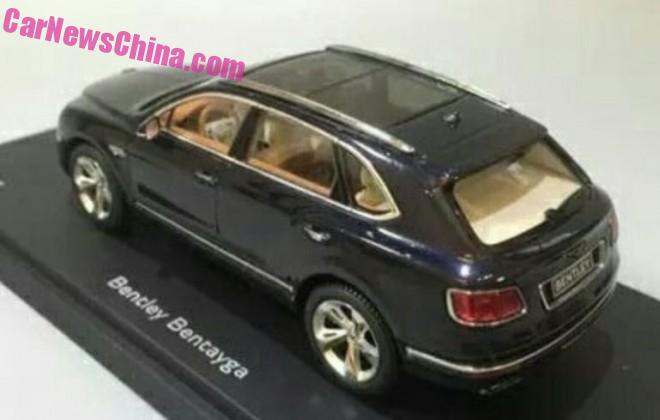 Big red rear lights with chrome around, more chrome again around the license plate.
The Bentley Bentayga will be available with at least three engines: the 521 hp 4.0 liter twin-turbo V8, the 567 hp 6.0 liter W12, and a 385hp 4.2 liter turbocharged V8 diesel sourced from Audi. The W12 engine will make the Bentayga the fastest SUV on earth.
The Bentayga will be based on the Volkswagen MLB 2 (aka MLB Evo) platform that will also underpin the next generation Audi Q7 and the next generation Audi A8.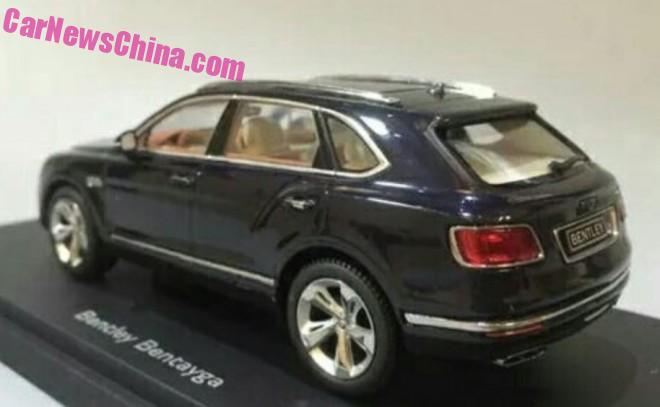 Oval shaped exhaust pipes.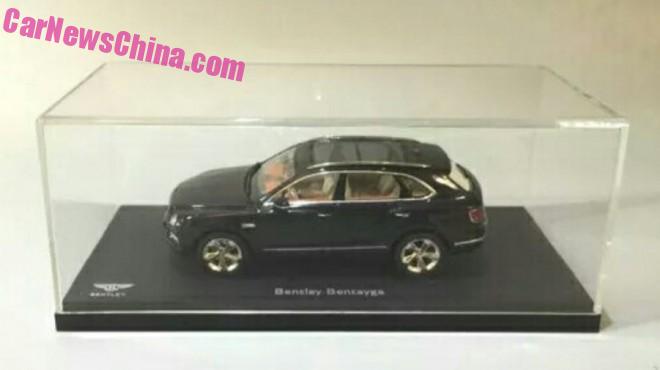 Back in the box again. See you in Frankfurt…