A rare look at the Haval Concept R, seen on a parking lot near the exhibition hall of the Guangzhou Auto Show where it will be on display from Friday onward. The Haval Concept R is not new, it debuted in Shanghai in April, but it is very special to see a one-off concept out in the open like this, unguarded and away from the spot lights.
The Concept R survives very well, showing off its sporty lines and aggressive stance. It is also interesting to see how small it actually is, much smaller than it looked on the booth, standing here next to a Haval H8.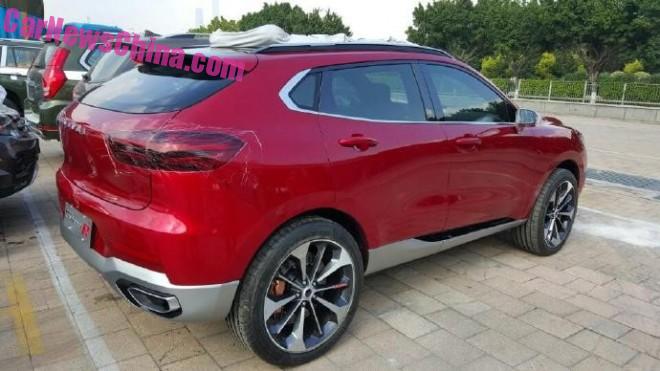 Looking great from behind, beautiful around the D pillar. Haval has never said anything about power, but considering its size and sportiness nothing short of a 2.0 turbo will do. Happily, Haval has one, it has 218hp and 324nm, and is used to power the new Haval H7 and said Haval H8.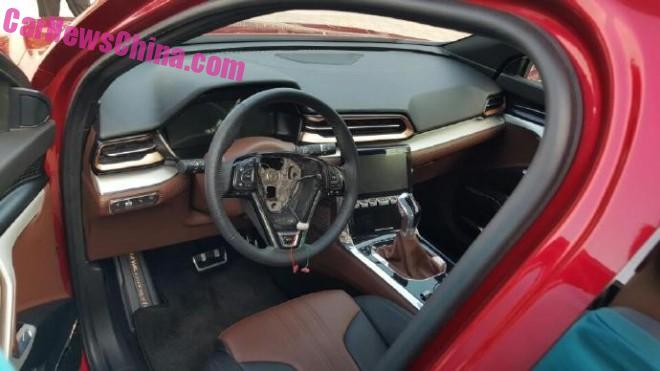 Haval engineers were apparently disabling the airbag. This means a) it has an airbag and b) it can likely drive; otherwise, why would you need an airbag? Haval has never opened the bonnet so we can't be sure, but we are very curious now…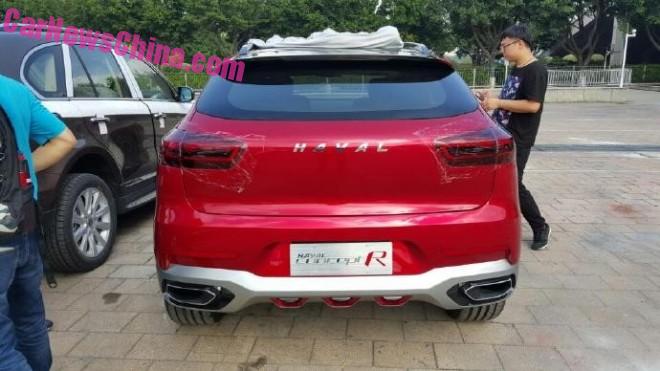 Exhaust pipes to the sides and some sort of red diffuser under the bumper.