The final-final production version of the new Haval H7 was unveiled on the Guangzhou Auto Show in China. The Haval H7 is a new compact SUV that will be launched on the Chinese car market in early 2016. Price for the H7 will start around 125.000 yuan and end around 175.000 yuan.
Strangely, the extended Haval H7L was nowhere to be seen, indicating it isn't ready yet. Good news on the engine; Great Wall has manages to get a but more power out of the 2.0 turbo four, in the H7 it will deliver 227hp and 350nm (was: 218hp and 324nm). Gearbox is a six-speed automatic sending power to all four wheels. Size: 4715/1925/1718, wheelbase is 2850.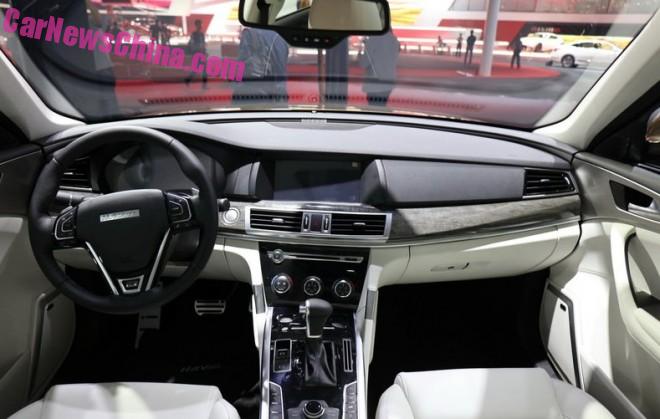 Good looking dash with wood panels, alu details, some other shiny stuff, and a 12.3 inch touch screen for the infotainment. Seats in white leather and doors in white.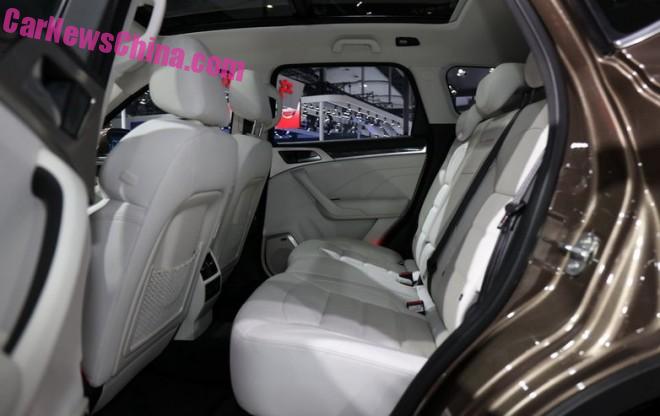 Lots of space in the back, white seats go well with black floor.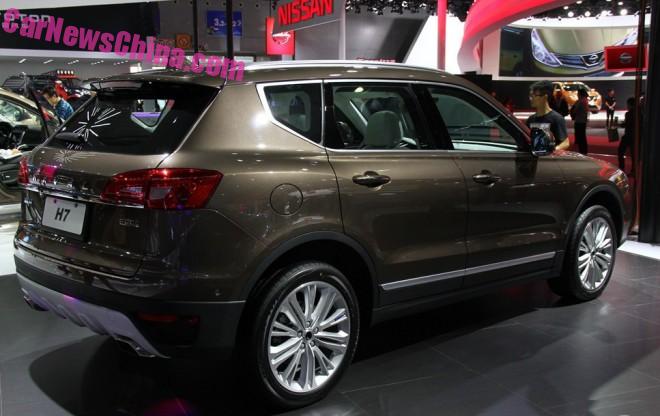 Wheels could be a few inches bigger and wider. D-pillar is trendy but will block the line of sight to the behind.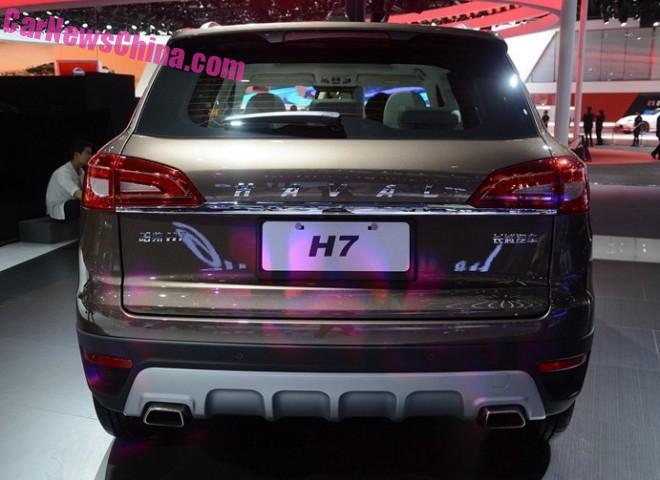 Chrome bar connects rear lights. Skid pad with small pipes on each side.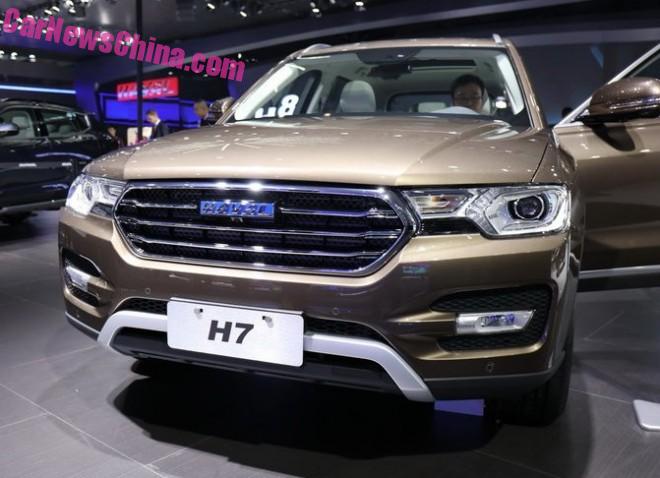 Grille massively Bling'ed with three chrome bars in the middle. Haval logo in blue.