A super sonic BYD Tang SUV, Spotted in China at a restaurant in Beijing by Reader Lao Wei, thank you for the pictures! The Tang is getting powered up to get ready for another speedy hybrid ride. The BYD Tang launched on the Chinese car market in June, but they are still rather rare in the capital.
Red character is 'Tang', referring to a famous Chinese dynasty. 4.9S refers to the Tang's 0-100 time. It is really that fast, with 505 (five-hundred five) horsepower combined.
The BYD Tang has three engines, powering all wheels. It is a dual-mode hybrid, able to drive in pure-electric mode (EV) or in hybrid-electric mode (HEV).
The three engines are a 2.0 liter turbocharged petrol engine and and two electric motors. The petrol engine and one of the electric motors are located at the front, the second electric motor is located at the rear axle. Gearbox is a six-speed DCT, developed by BYD.
The output of the 2.0 turbo is 205hp and 320nm. The output of each electric motor is 150hp and 250nm. Total output stands at 505hp and 820nm. Just massive. See our full write-up on the power train here.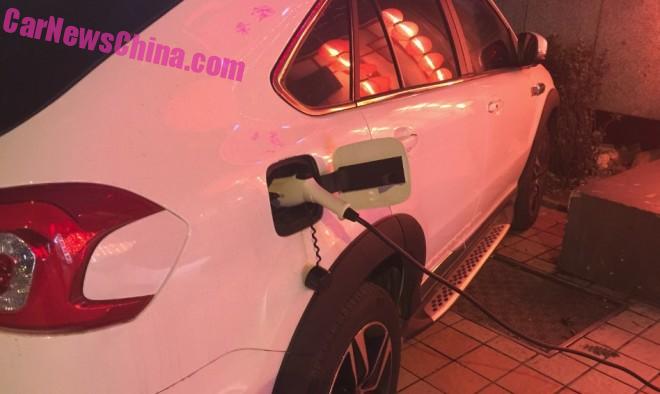 Such speed comes at a price, but it still very cheap compared to other SUV's with the same amount of power. The base model such as seen here sells for 251.300 yuan ($39.300) and the bloodily crazy limited-edition Ultimate Edition goes for 518.800 yuan ($81.200).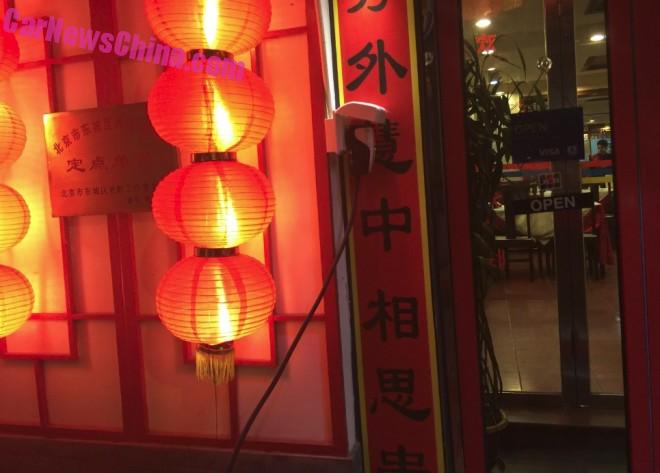 The owner of the restaurant is also the owner of the Tang. Some people just got it all… Wall charger provided by BYD.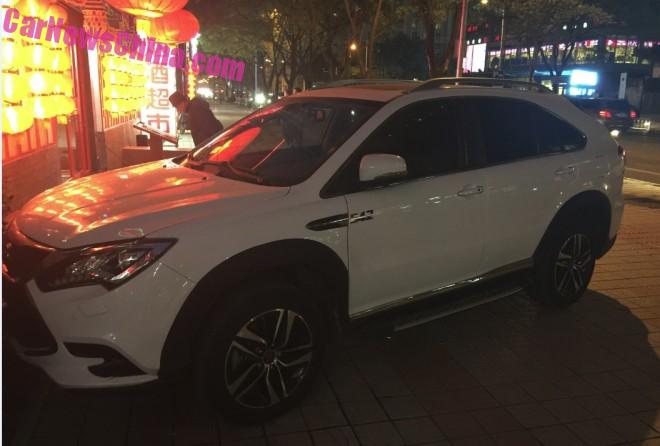 A monster of car with aggressive body work and darkened windows. Wheels could be a bit bigger. Note '542' badge on he door. It has a lot of meaning, somewhat fuzzily: BYD calls the underlying tech of the Tang '542 Technology' (542技术), and that is marketing thingy.
The five stands for 'acceleration under five seconds', the four stands for 'four-wheel drive', and the two stands for the fuel consumption of '2 liter per 100 kilometer'. The acceleration of course is 4.9 seconds, which we know, because there is that badge on the back. No matter that much, the Tang is just too cool.