The latest Spy Shots of the BYD Yuan for China, showing that the new SUV is ready for the Chinese car market where it will be launched in the first quarter of 2016 for about 150.000 yuan. The photos show a long line of blue-white examples, featuring big black bumpers, a shiny grille, and sporty alloys.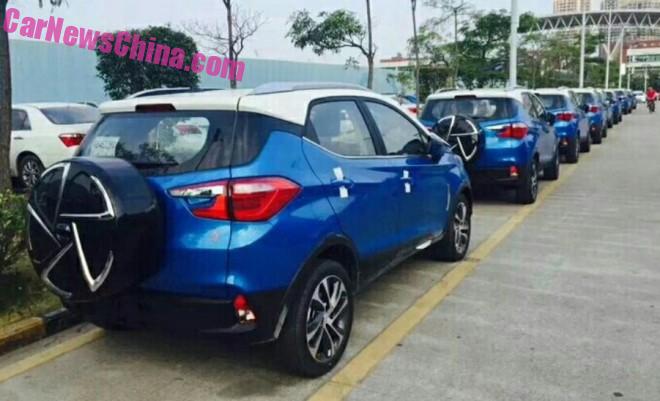 Spare wheel cover seems far too large for wheel. The rear bumper is slightly different than the one we saw on the Shanghai Auto Show. Taillights are giants in a time when going small is the fashion. Roof rails appear to be usable.
The BYD Yuan, named after a famous Chinese dynasty, is the hybrid variant of the upcoming petrol-powered BYD S1 sub-compact SUV. The Yuan is powered by a plug-in hybrid drive-train with a 1.5 liter (non turbocharged) petrol engine mated to two electric motors, one on each axle, creating a four-wheel drive car.
In electric mode the Yuan has a range of 70 kilometer. BYD boasts that the acceleration from 0 to 100 takes 4.9 seconds, with is indeed fast for a car the size of a Ford Ecosport. The exact power specs haven't been announced yet.
Size: 4320/1765/1650, wheelbase is 2520.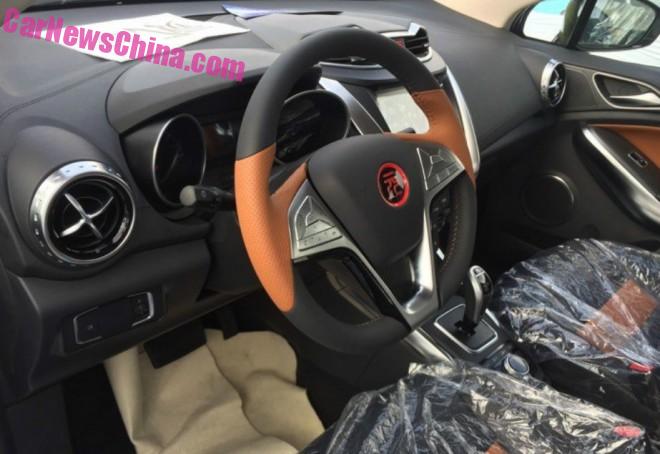 The gear lever area differs considerably from the show car, with a new gear lever. Center tunnel differs too, and so thus the wheel with an ultra cool 'Yuan' badge in the middle.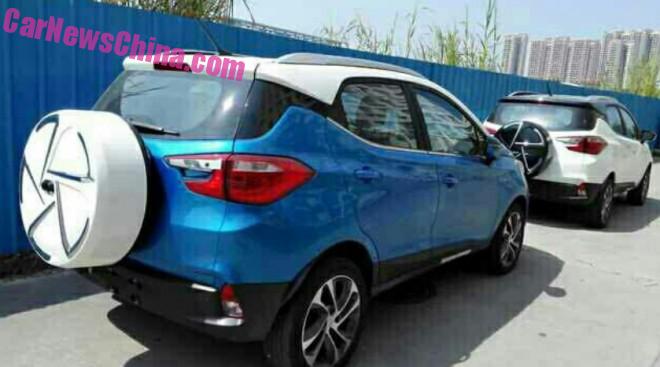 Bumper too differs from the show car. Fancy alu strip is gone. Spare wheel cover in white here. In the background a white-black example with a black spare wheel cover.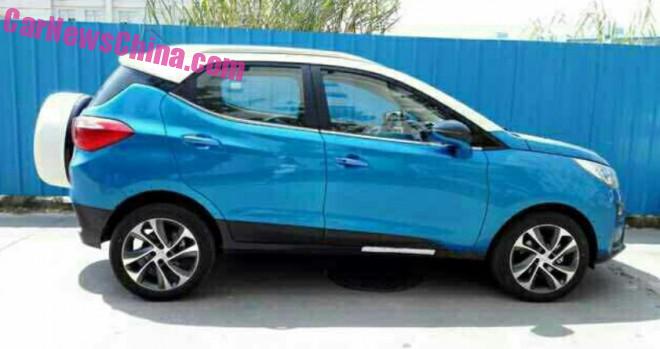 Hip D pillar will block all sight to the rear, but huge mirror might compensate a little bit.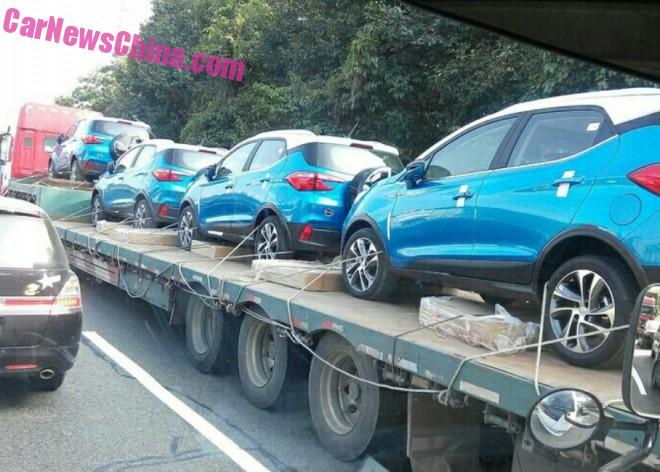 The Yuans on a flatbed. Well, at least they are moving.