This is the all-new BYD Yuan SUV, unveiled on the Shanghai Auto Show in China. It is officially still a concept but it is 99% production ready. The real thing will be launched on the Chinese car market in Q4. The BYD Yuan is the hybrid variant of the upcoming petrol-powered BYD S1 sub-compact SUV.
It has become a great looking car although design is a tad too busy in typical BYD style, with crease lines, lines, and little shiny thingies all over the place. Still, it is an attractive little car and it shouldn't be too hard to sell 'em off the lot.

On the C-pillar. 'Build Your Dreams', that's BYD.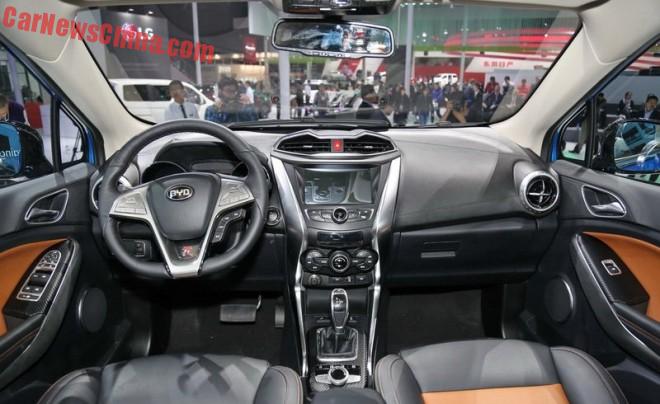 The fuzzy funkiness of the exterior continues inside. The eye doesn't know where to rest! Lines and styles and colors mixing to a impressive if confusing combination ensemble. Fortunately this particular dash is gray, but BYD will undoubtedly offer bright colored variants as well…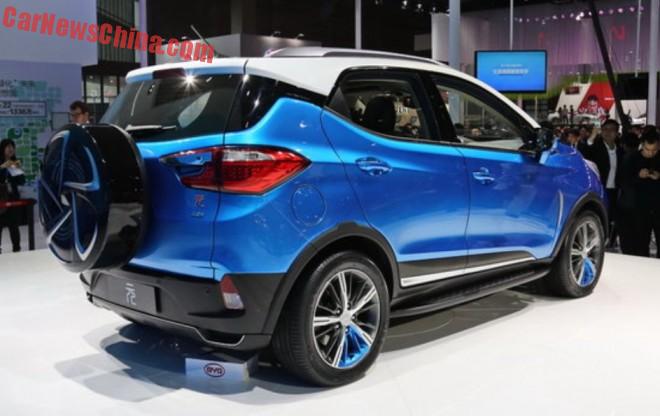 Spare wheel at the back very cool. Rear lights are big but stylish. Wheels are big enough and dressed up with a bit of blue.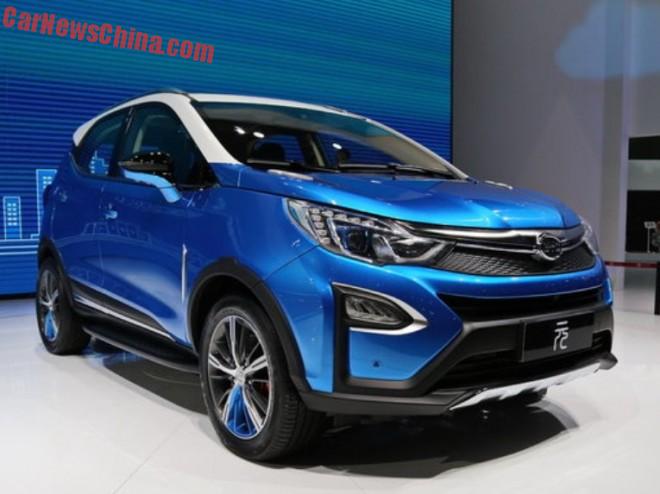 Sadly and badly, BYD still has not announced anything on power output, likely because they are still working on it, but the company confirmed what we already knew:
A plug-in hybrid drive-train with a 1.5 liter (non turbocharged) petrol engine mated to two electric motors, one on each axle, creating a four-wheel drive car. In electric mode the Yuan has a range of 70 kilometer. BYD boasts that the acceleration from 0 to 100 takes 4.9 seconds, with is indeed fast for a car the size of a Ford Ecosport. Size: 4320/1765/1650, wheelbase is 2520.