These are the best Spy Shots ever of the all new JAC Refine A60 sedan, seen here on a product presentation for dealers, some of whom where so happy with the new car that they took super sharp photos and uploaded them on the internet.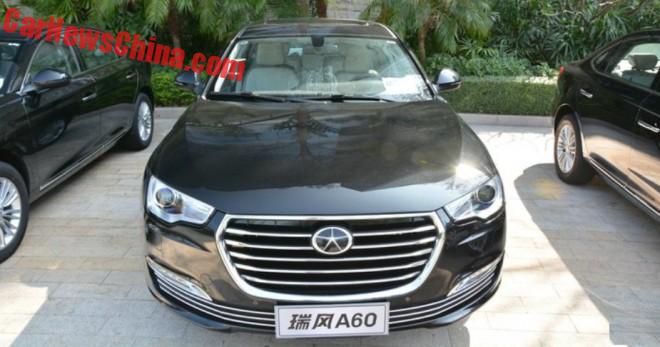 Interestingly, the Refine A60 has reverted to the old grille, and won't use the crazy new grille we saw at the Guangzhou Auto Show. At the show JAC said that grille was the production grille, but it wasn't. Were the talking niushi or did they change their mind again? Or both..?
We might never know! The Refine A60 will now be launched on the Chinese car market within the first quarter. It will have the star-logo on the grille and not the blue JAC logo we saw on earlier spy shots, and, for that matter, in a slightly different form, on the show car on the Guangzhou show.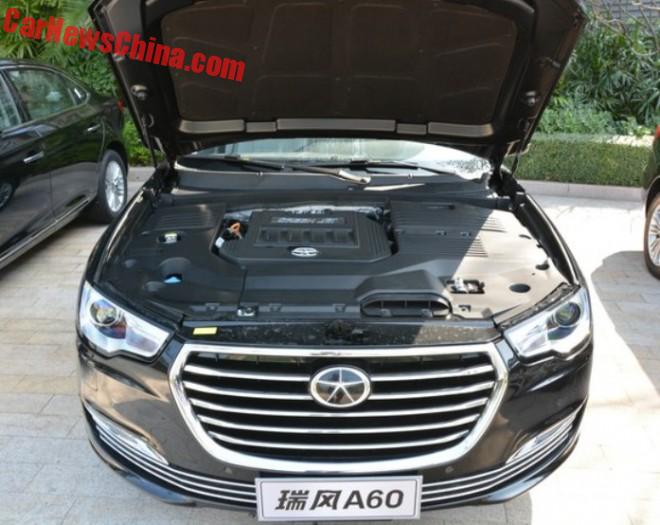 The engine bay is completely covered with plastic. Nothing mechanical or oily in sight. The girls will love it! The engine here is a 1.5 liter turbocharged petrol with with 174hp and 251nm.  Also available will be a 2.0 turbo with 190hp and 280nm. Both engines will be mated to a six-speed manual or a six-speed automatic. Size: 4995/1865/1503, wheelbase is 2915.
t will be positioned above the JAC Heyue sedan. Price will start around 170.000 yuan and end around 240.000 yuan. It will compete with cars such as the Guangzhou Auto Trumpchi GA5, Chery Arrizo 7, the Geely Emgrand EC8, and the Changan Raeton.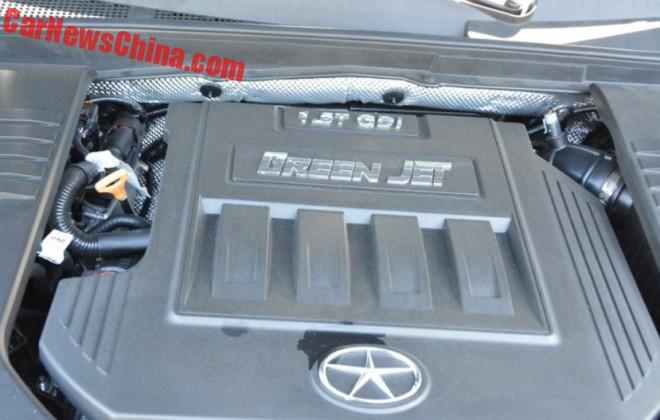 The engine is called the 'Green Jet', very clean, we bet. A few pipes and hoses on the left and right make for a messy look. If you want to cover with plastic, then COVER with plastic, or do not cover with plastic.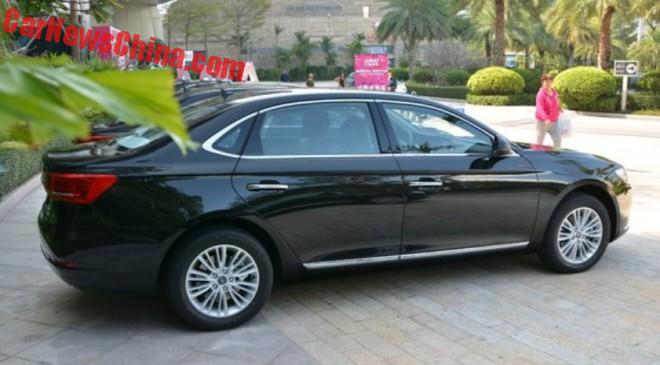 A sleek profile with chromed window frames and a chrome strip on the lower doors. Rear lights are a tad too large for fashion.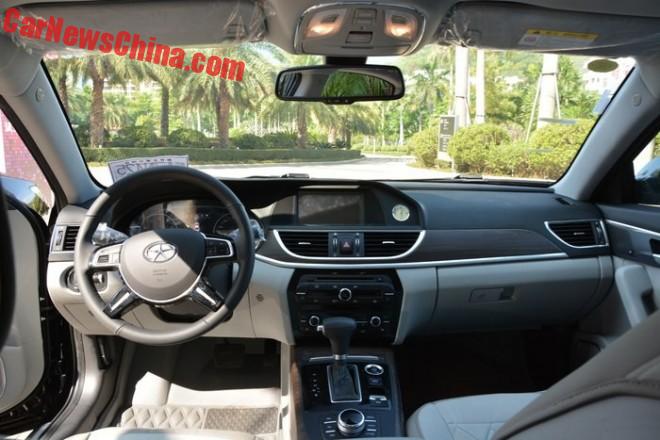 The interior looks all right, but the non-touch screen is far too small for 2016. The controller button is located on an elbow-twisting location on the center console.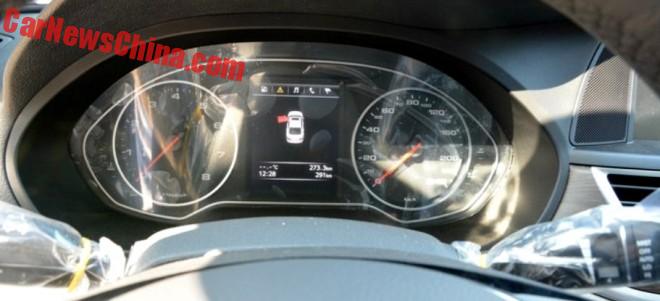 Analogue dials with a small screen in between.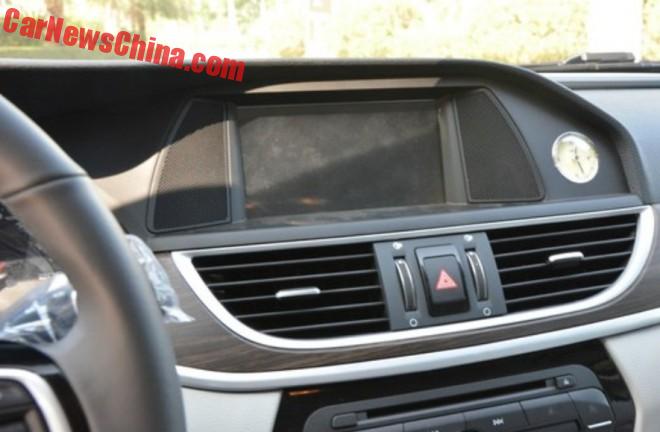 A speaker on each side of the screen. Interesting solution. Fake wood panels brighten up the place a bit. Alarm button sits tight between the air vent switches. Analogue clock on the left, closer: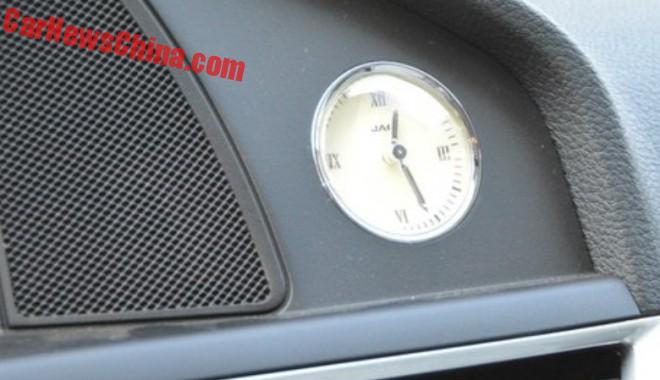 Branded a JAC with Roman numerals. Black plastic looks awfully cheap.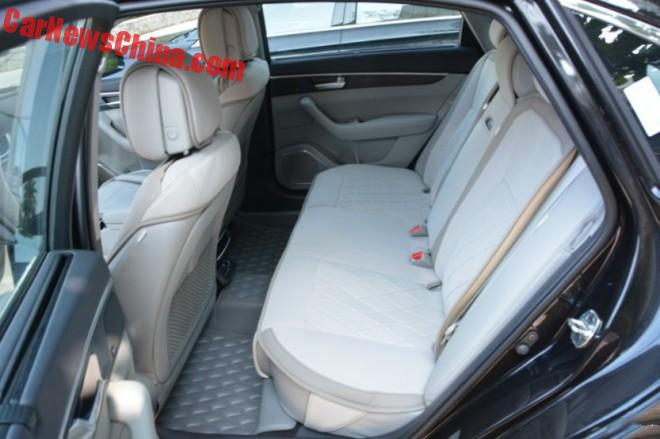 Seats are nice in cream white with beige seat belts and enough space for three and the legs.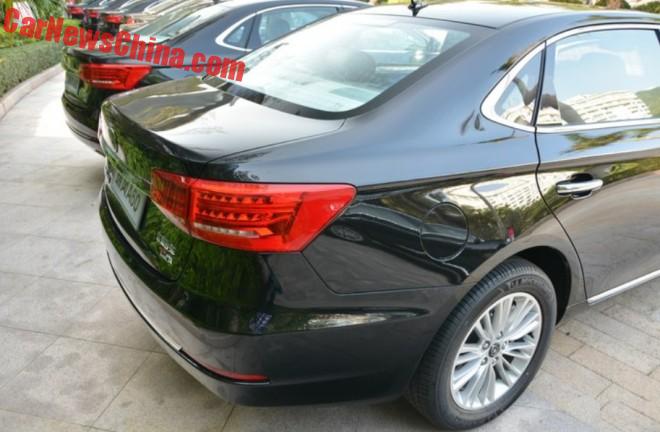 There is no chrome strip between the lights. But…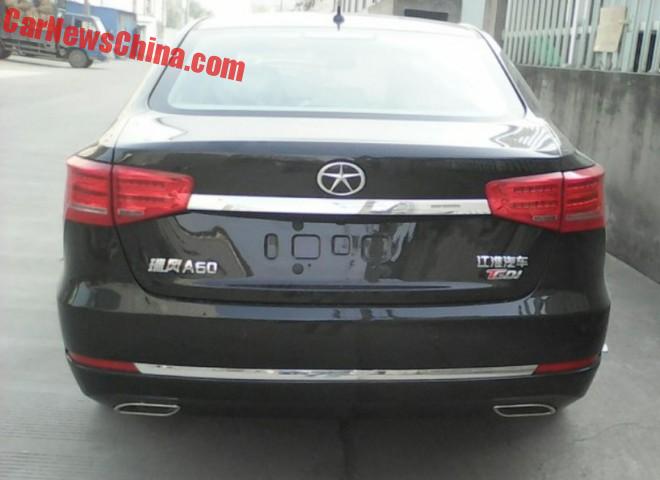 … on another car there is. Might be a trim level thing. Or JAC changing its mind again.