A matte black Ferrari F12berlinetta supercar, Spotted in China in the Hongqiao area of the great city of Shanghai by Reader Coolman, thank you for the photos! The good Ferrari is wrapped in an eye smoothing matte black wrap, and further sexed up with black windows, black mirrors, ultra racy wheels, and…
… diplomatic license plates.
Interestingly, this is an embassy plate, with the character shi 使 in red. Shi is short for 'Shiguan' (使馆), which means 'embassy'. Embassy plates are only issued in the capital Beijing, because all the embassies are there.
There are many foreign consulates in Shanghai, and their cars have diplomatic license plates too. But consulate plates start with the character 'ling' (领), meaning 'consulate'. It is very rare to see an embassy car in Shanghai.
The first three digits are the country code. This code is the same for embassies and consulates. The lucky country having a diplomatic Ferrari in China is … Columbia.
Expensive diplomatic cars are not unusual. Here in Beijing are several Porsches, a lot of Benz AMG, some M, and loads of Range Rovers. But a Ferrari F12 beats them all by a million miles.
The Ferrari F12berlinetta is a very popular supercar in China and thus very expensive. Price starts at a hefty 5.3 million yuan or 835.000 USD. It is not sure whether this F12 was bought here or shipped in directly from Colombia, although I doubt it is much cheaper there.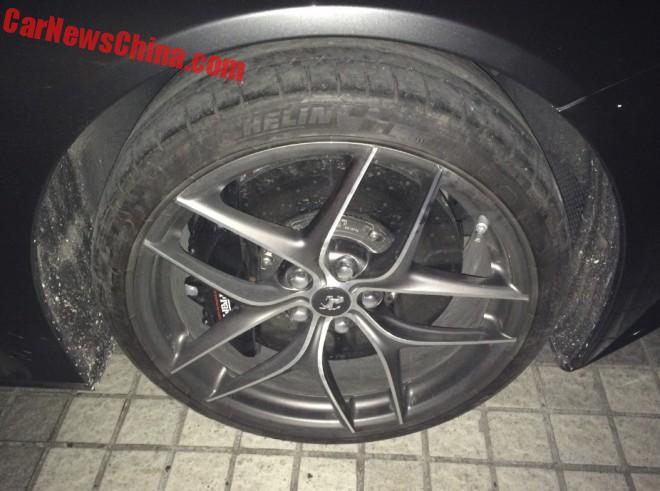 A beautiful five-twin spoke alloy in matte gray with a black caliper and a dark gray brake disc.
Power comes from a 6.3 liter V12 with 730hp and 690nm, good for a 340km/h top speed and 0-100 is gone in 3.1 seconds.
Diplomatic cars have diplomatic immunity. Race as hard as you want and just throw away the fines! Somebody must have kicked it all the way down from Beijing to Shanghai, which is a road distance of just over 1200 kilometer.
Theoretically and speculatively: 1200 divided by 340 = 3.5 hours.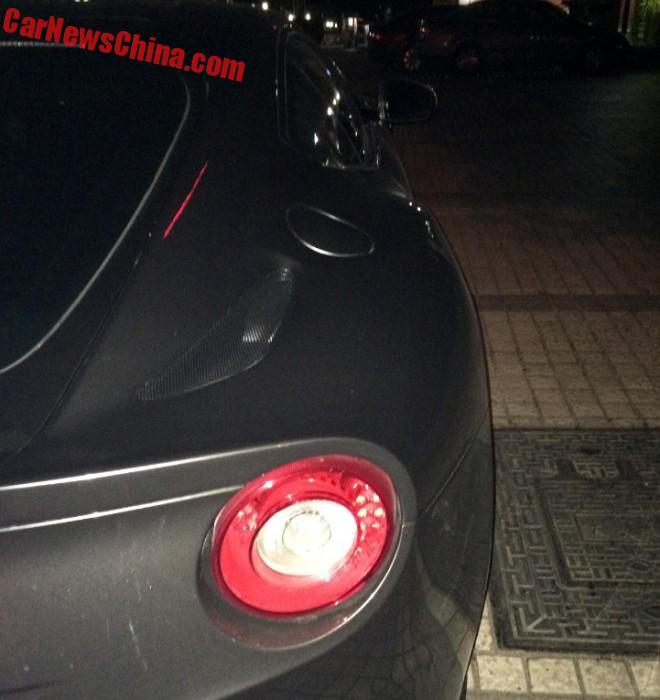 Matte black Ferrari almost invisible in black Shanghai night. Almost, that is.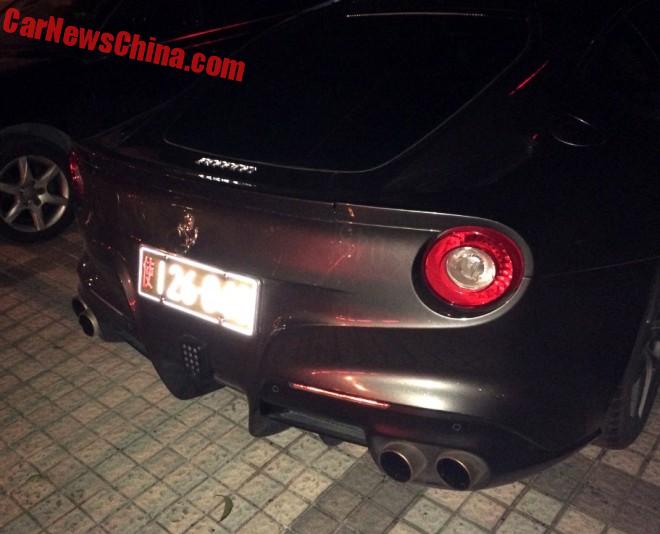 Black plate fits nicely on black body.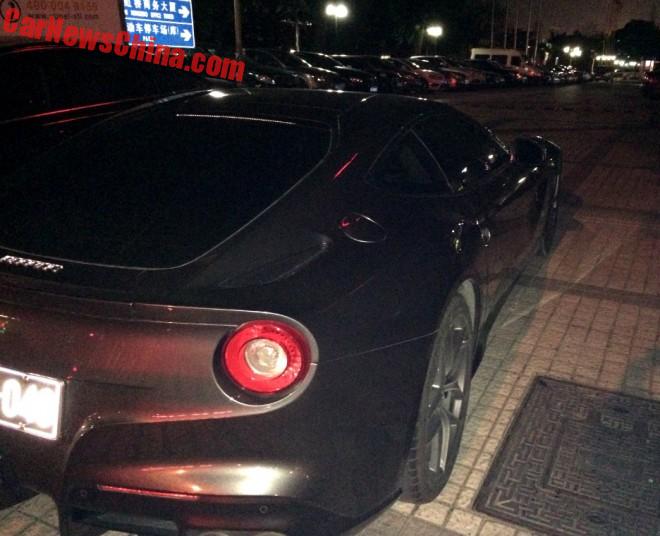 Ready to rush back to Beijing, arriving just in time for the next diplomatic lunch.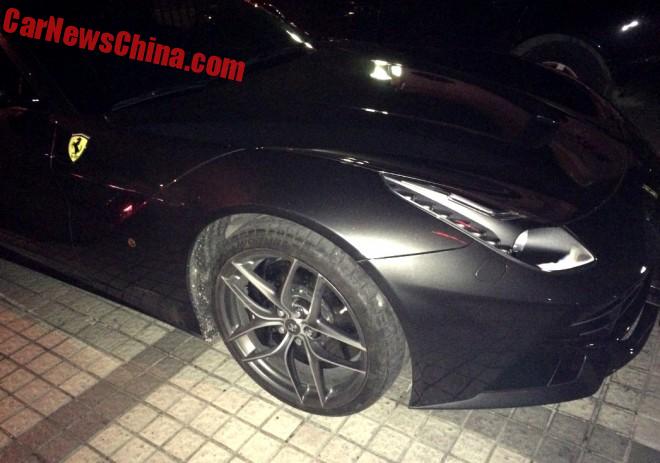 Race diplomat, race!