Oh no there goes another one. A white Ferrari Spider 488 crashed in China. The accident happened in the Chinese city Yiwu. The driver lost control, smashed into a wall, and got hit by a bus.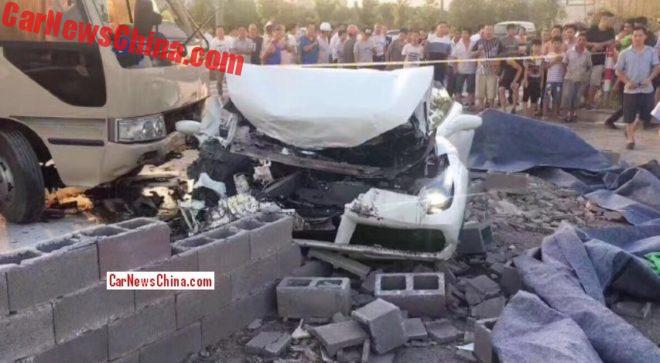 Heavy damage up front. Driver is in the hospital, will survive. It was a brand new car, yet without license plates. Price of the Ferrari F488 starts at $500,250 in China and repairs are famously expensive.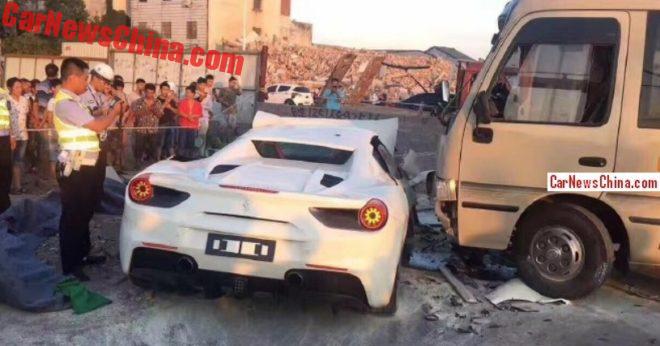 Policemen on the right make a nice video for Youku. Bus is only slightly damaged.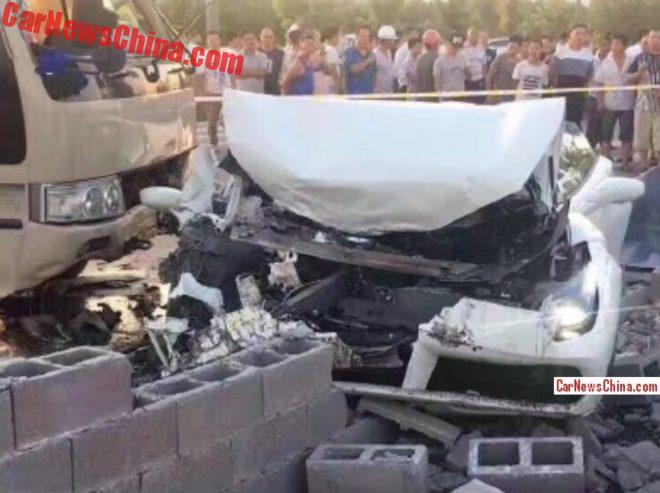 Wall with holed-out concrete blocks, often used for temporarily construction. Very temporarily in this case. The 488 Spider took care of that. Klabam! And do not forget to Follow us on Facebook.