A beautiful black Mazda  ɛ̃fini RX-7 sporty car, Spotted in China near the Goldenport race track in Beijing. The good 'Da was dirty and dusty, what is not in the capital?,but in perfectly fine overall shape. It was completely original bar for the HRE aloys.
ɛ̃fini was a short-lived luxury-brand name under the Mazda umbrella, it operated from 1991 until 1997, and only in Japan, and a few other RHD Asian markets. The ɛ̃fini brand had its own logo, marketing, and dealers. The third generation Mazda RX-7, which was made from 1991 until 2002, was marketed as the  ɛ̃fini RX-7 in those countries until 1997. This particular car was originally exported to Macau, and somehow ended up in Beijing.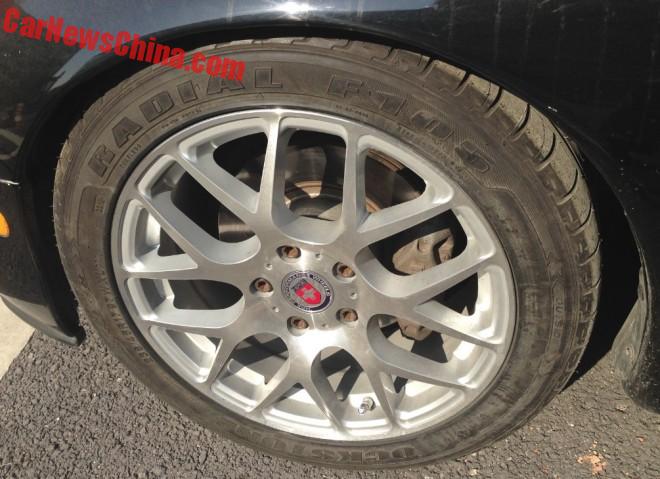 Huge tires fit the RX-7 wonder well.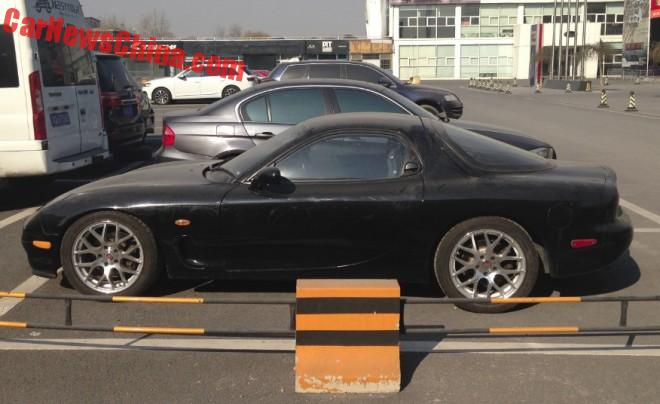 Every time I see an RX-7 it strikes me how small it actually is, it really isn't that much bigger than today's Mazda MX-5. An extremely compact package with an extremely aerodynamic body and an exciting engine; Japan at its 1990's best!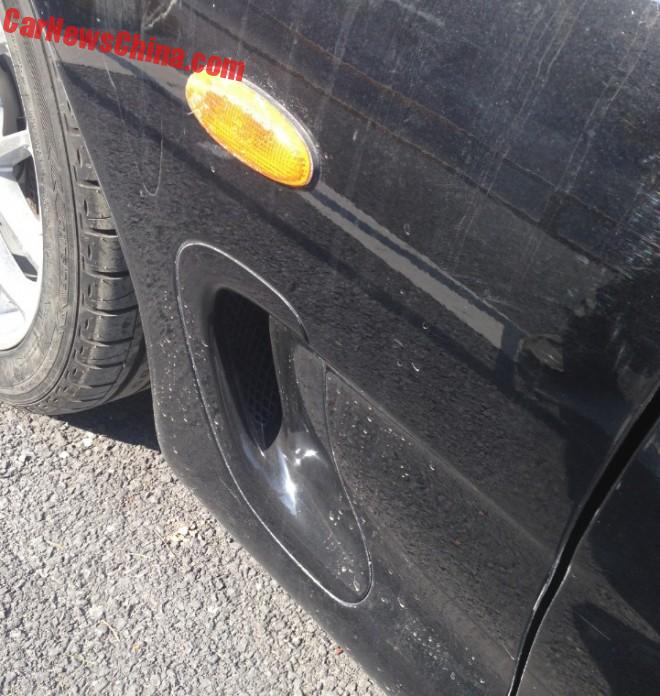 The air vent behind the front wheel.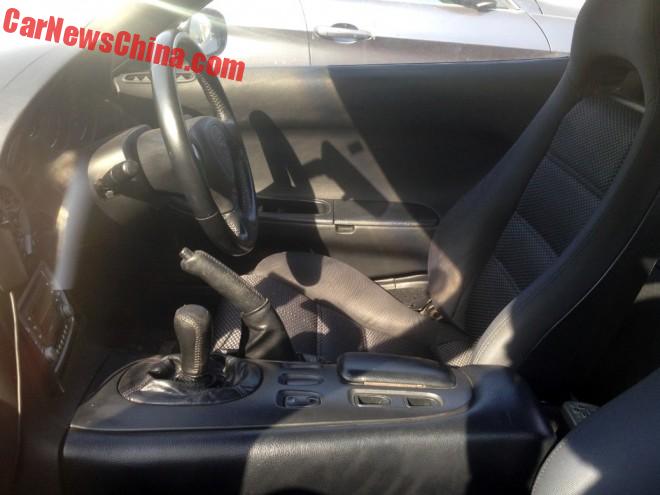 Right hand drive car, completely illegal on the road in China. The interior was in super shape, all black and with loads of leather, and it even has the factory-optional car phone installed on the center tunnel. Huge handbrake a dream for drifting.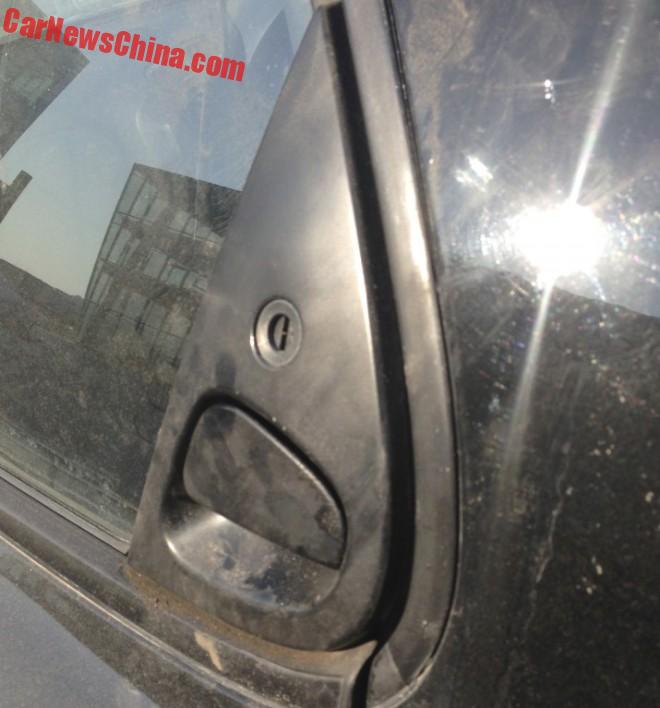 The door handle was integrated in the window.
The Mazda RX-7 was powered by a somewhat bizarre twin-turbocharged 1.3 liter rotary engine. Initially output was 255hp but on the Series 8 the engine pooped out 280hp and 314nm. Transmission was a five-speed manual, like on this car, or a four-speed automatic.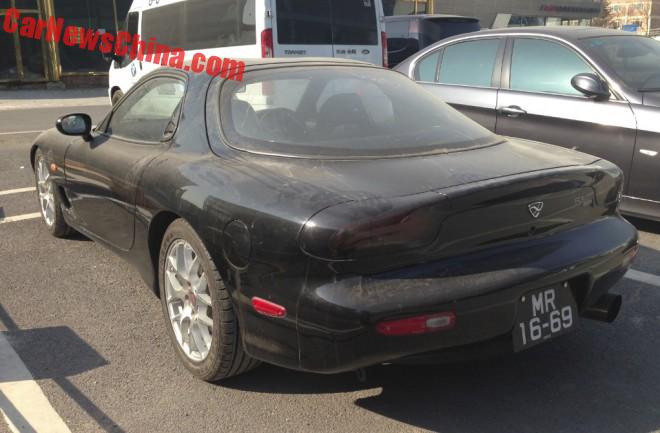 Darkened tail lights were standard on the  ɛ̃fini. Giant tail pipe is an after-market addition.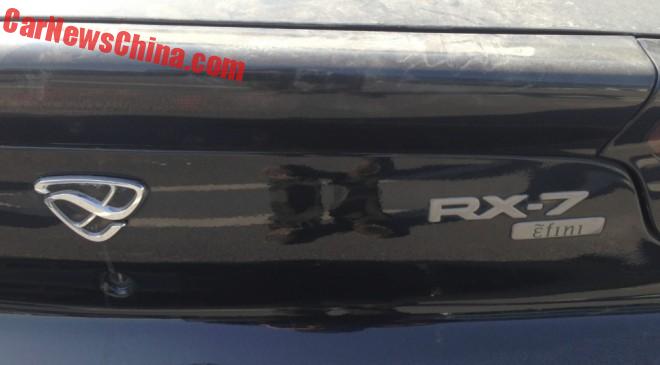 The  ɛ̃fini logo and badge.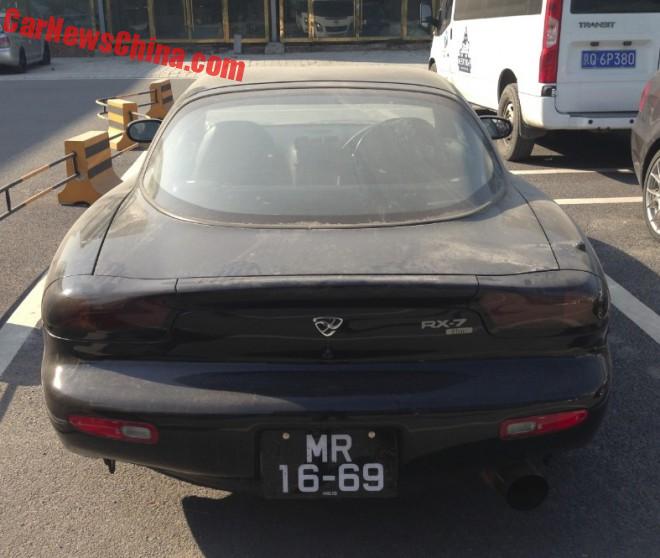 This fine and tender Japanese beauty needs to get cleaned up…