A blue green Saturn S-Series SL sedan, Spotted in China inside a compound in Shunyi District in north Beijing, with thanks to Reader Jeph for showing me the car. The good old Saturn was sadly in pretty poor shape, and was apparently abandoned a very long time ago.
This white license plate was once black, and issued in Tianjin.
The first generation Saturn S-Series was made from 1991 until 1995. There were three kinds: the SL 'Sedan Level' sedan, the SC 'Sports Coupe' two-door coupe, and the SW 'Sedan Wagon' wagon. The S-Series was never officially sold in China.
The black license plate indicates that it once belonged to a foreign-owned company, which in the 1980's and 1990's were allowed to import their own cars. These cars, and any cars they bought locally, got black license plates starting with an 'A' for 'Alien'. This particular Tianjin car has A·02714, and that is a very early number, so it likely arrived in the early 1990's.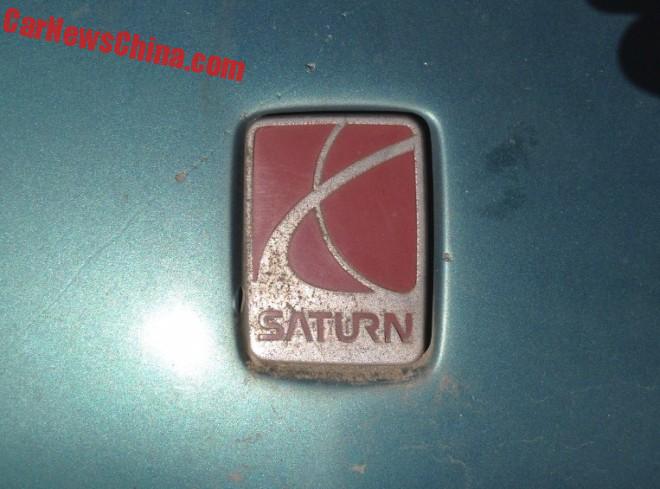 The Saturn badge depicts planet Saturn with the famous ring around.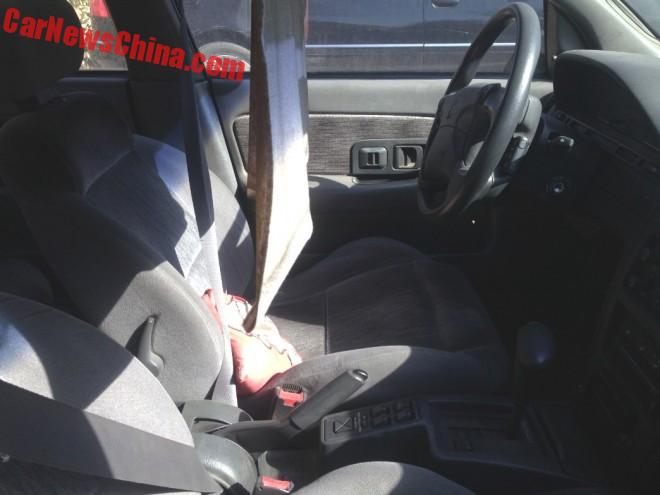 The interior didn't look that bad. Seats were in good shape and everything seemed original. But the door panels were dirty the upholstery of the sunroof had come down.
The S-Series SL Sedan was available with two 1.9 liter four-cylinder petrol engines: an 85hp SOHC and a 124hp DOHC (Twin Cam), mated to a four-speed automatic or a five-speed manual.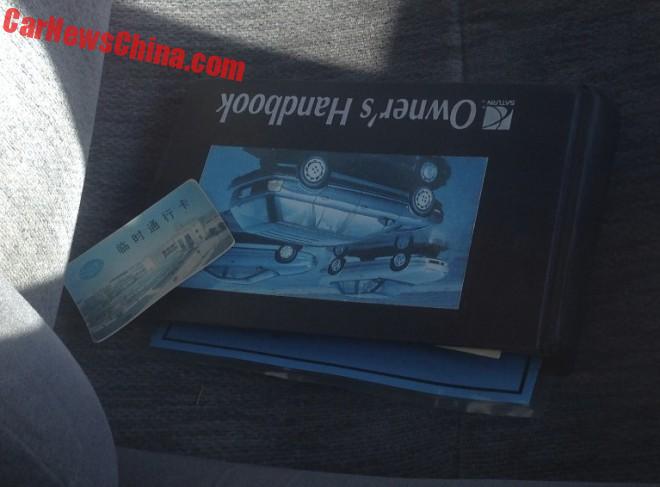 The owner's handbook was on the passenger seat!, with an old parking card on it. The photo shows the SL, the SC, and the SW in front.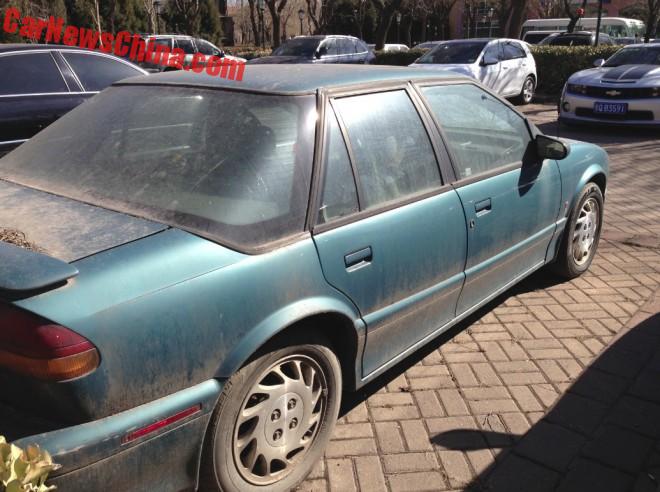 The vehicle was parked into a hedge, so this is the best I could do for the back. Panoramic rear windshield was very modern in the 1990's. Alloys and rear spoiler are factory original. The side panels were made dent-resistant polymer plastic, made possible by a spaceframe platform design, so the sides didn't need to carry load and thus didn't need to be made out of heavy steel.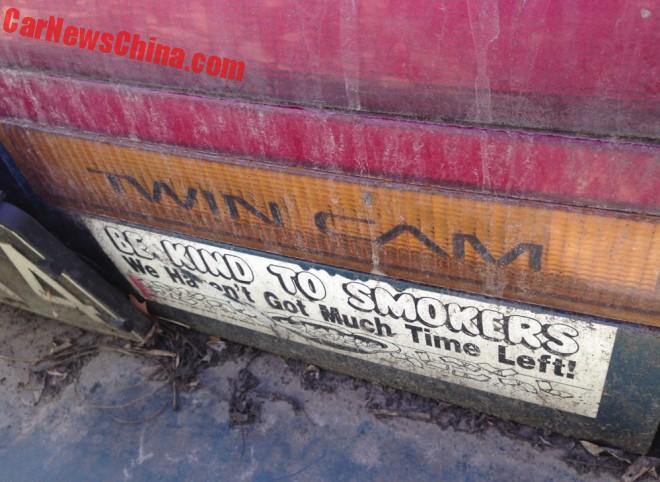 Twin Cam for the 124hp engine. Sticker says 'Be kind to smokers. We haven't got much time left!'. I smoked like hell in the nineties, should have had one of those on my bicycle. License plate on the back was still black.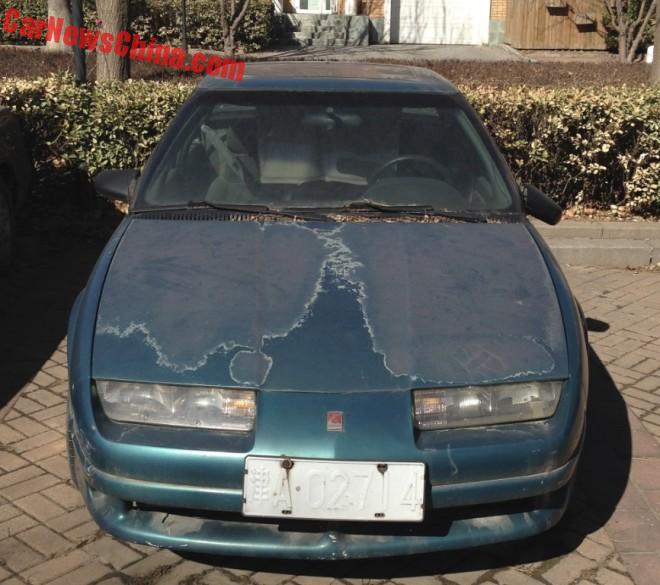 The very first Saturn I have ever seen in China. May there be more, and may they run.