On April 25, Buick announced they received over 8000 orders for their first electric car – the Electra E5 SUV. The EV is based on GM's Ultium platform and starts at 208,900 yuan (30,200 USD).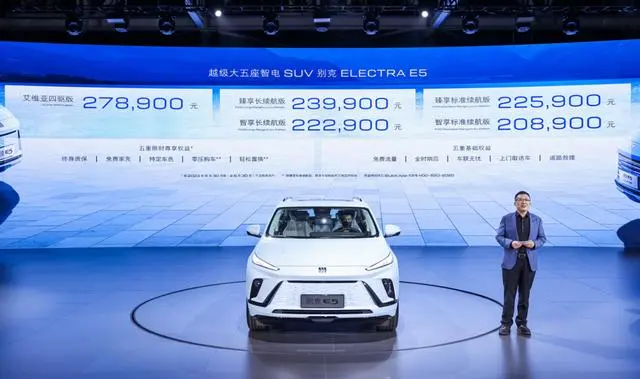 E5 was launched on April 13 in Wuhan, and SAIC-GM General Manager Wang Yongqing also announced that the brand will launch 5 Ultium-based EVs by 2025. It is a China-only model.
The E5 is a 5-door, 5-seater that measures 4892mm in length, 1905mm in width, and 1655mm in height, with a wheelbase of 2954mm. Depending on the trim level, it comes equipped with a 68 kWh or 80 kWh NMC ternary battery from a joint venture between CATL and SAIC, which provides a range of 545 km or 620 km under CLTC conditions, respectively.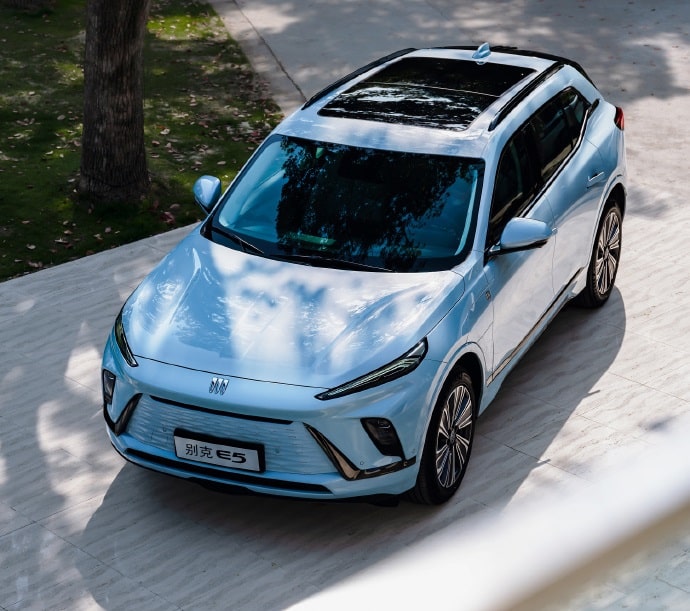 Additionally, the E5 offers three engine options with power outputs of 180 kW, 150 kW, and 211 kW. Customers in China can choose from five configurations:
| | | | |
| --- | --- | --- | --- |
| Trim | Range (km) | Motor (kW) | Price (yuan) |
| Electra E5 Standard Range | 545 | 180 | 208,900 |
| Electra E5 Long Range | 620 | 150 | 222,900 |
| Electra E5 Standard Range Enjoy | 545 | 180 | 225,900 |
| Electra E5 Long Range Enjoy | 620 | 150 | 239,900 |
| Electra E5 4WD Avenir | 603 | 211 | 278,900 |
The table shows that if you opt for the E5 Long Range model with an 80 kWh battery, which can cover a distance of 620 km and a 150 kW motor, it will come at the cost of 222,900 yuan (32,200 USD).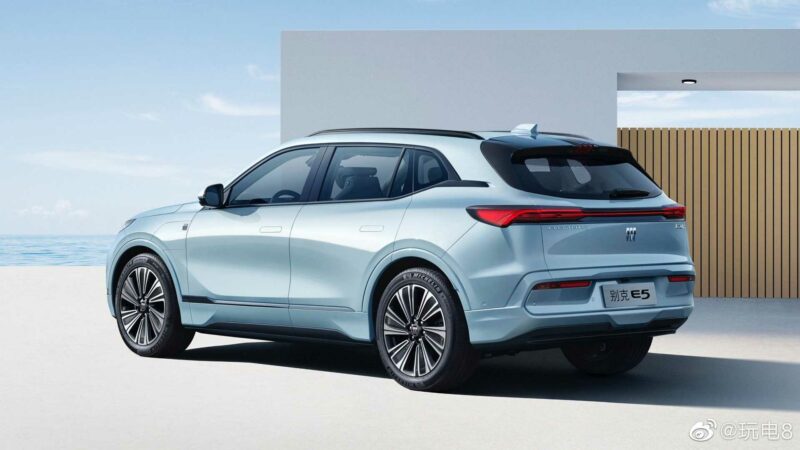 E5 is equipped with SAIC-GM's VCS smart cockpit and a new generation of GM's Super Cruise driving assistance system. Inside the cabin, you'll be greeted by a 30″ curved display with 6K resolution, 14 speakers from the audio brand BOSE and a sunroof that comes with every trim level. It features Qualcomm 8155 and 5G connectivity.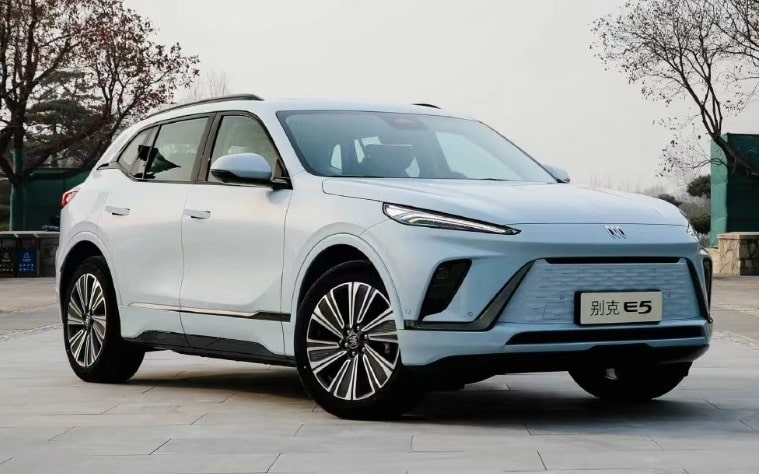 "The Electra E5 is tailored for the needs of mainstream EV buyers in China," said Cesar Toledo, general director of Buick sales, during the launch ceremony on April 13. Moreover, in the second half of the year, SAIC-GM will launch a second Buick car for China – Electra E4 compact pure EV.
Editor's comment
Buick currently sells three New Energy Vehicles (NEVs) in China: the Buick Velite 7 EV based on the Chevrolet Bolt EV, the Buick Velite 6 EV, and Buick Velite 6 PHEV. All are made at SAIC-GM. However, none of these cars sell very well. Electra E5 carries the hope to change it.
Many commentators in China also point out that Electra E5, with its aggressive pricing, reached price parity with gasoline vehicles. It seems GM really needed the car to succeed, and on paper, the price-performance ratio is great. Still, it will be difficult for Electra E5 not to become just another boring EV SUV in the 200,000 yuan category.
Buick Electra E5 will be assembled in the new SAIC-GM plant in Wuhan and will hit the market in the summer of 2023.