Cowin Auto has released the first official photos of the new Cowin X3 SUV, looking all the new and all the funky in bright orange with shiny bits. The Cowin X3 will have its public debut on the Beijing Auto Show in April and will launch on the Chinese car market soon thereafter, price from 68.800 to 89.800 yuan.
Cowin Auto is a new car brand under Chery Automobile focused on making cheap and somewhat trendy vehicles for young car buyers living in second and third tier cities, a booming new market in China with a vast potential for zillions of sales.
Cowin Auto will develop new vehicles from scratch and they will inherit several vehicles that are now sold under the Chery name. The Cowin X3 is based on the long-running Chery Tiggo 3 SUV, it is the production version of the 2014 Cowin i-CX concept,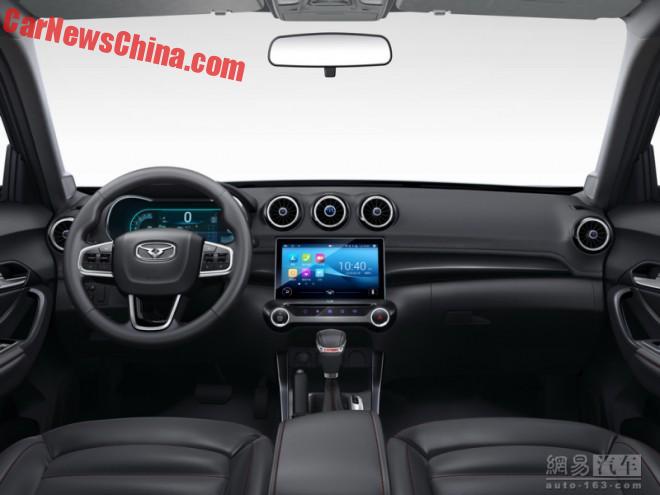 The interior is a tad too dark with all that black and gray, but the tech makes up for it. The main screen is an impressive 10.1 inches, and there is another large screen in the instrument panel. Both screens are bigger than the one in the new Volkswagen Phideon, which will cost a great deal more. Cowin's infotainment suite will run on the new Chery-developed 'iCar 1.0' operating system.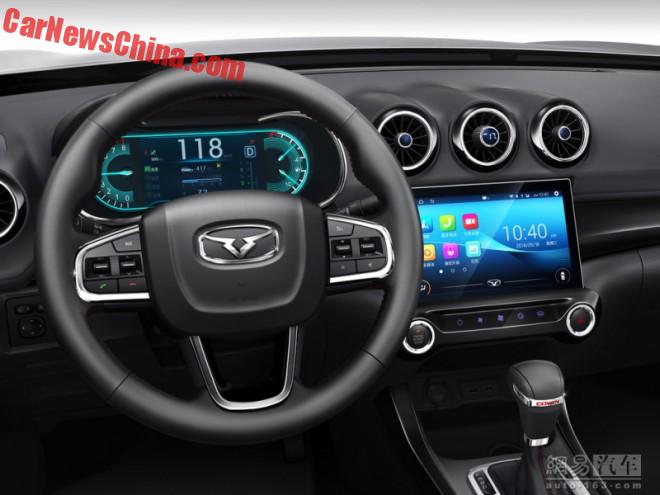 The dials on each side are partly analogue and partly digital.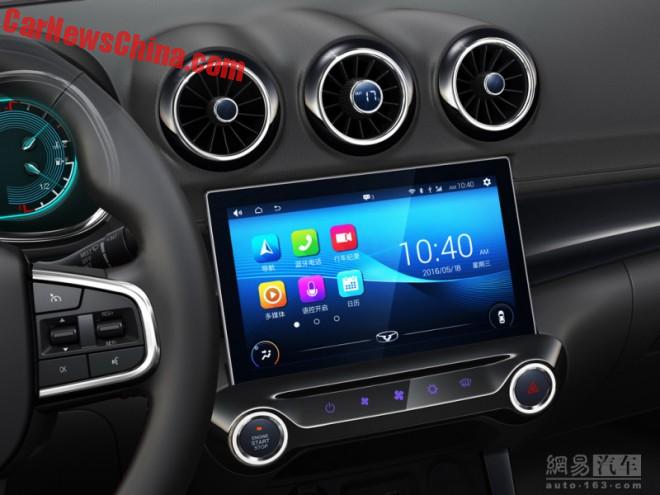 The main touch screen, with sat nav, telephone, music, smartphone connectivity, vehicle settings control, and a wifi hotspot.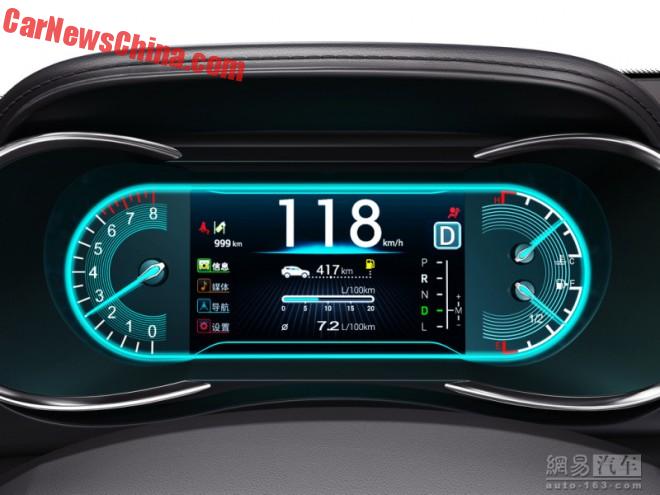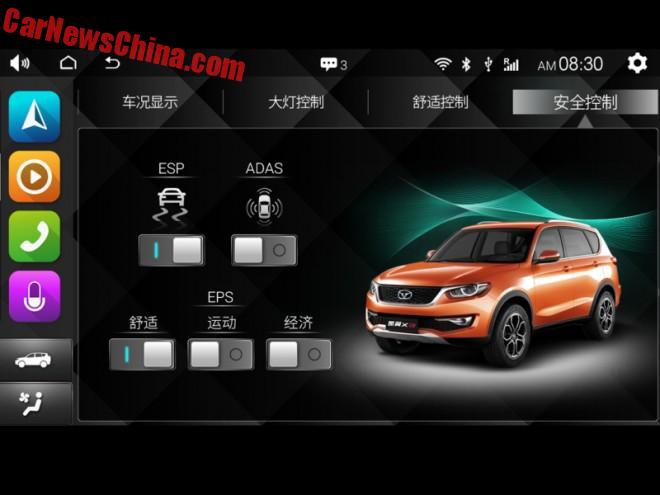 The control panel for the vehicle setup controls. ESP and EPS can apparently be switched off.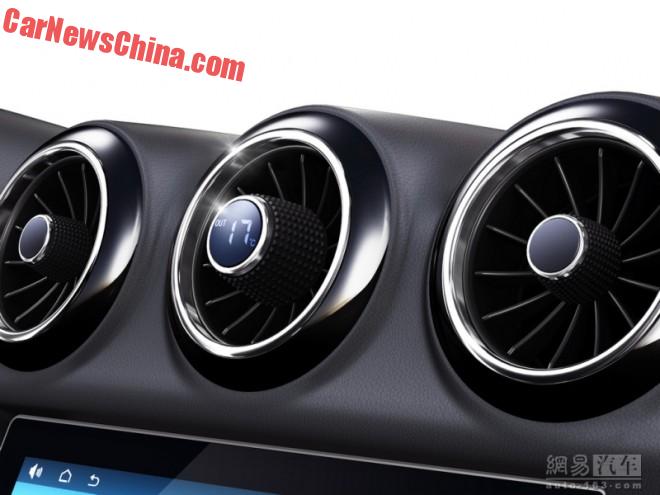 Even the air vent got a tiny LCD screen showing the temperature.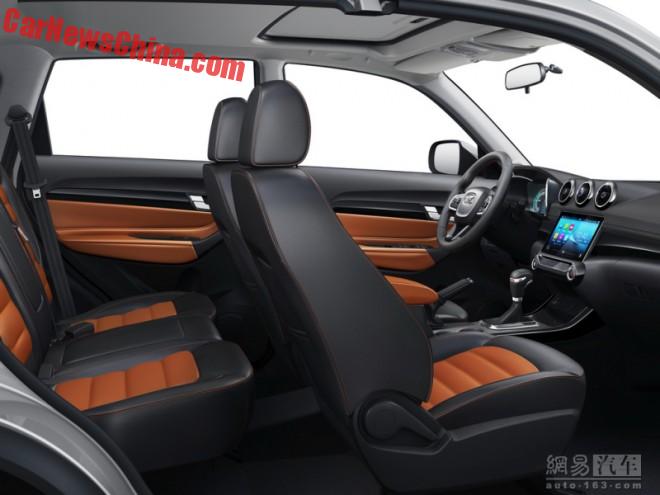 Another interior, with orange seats.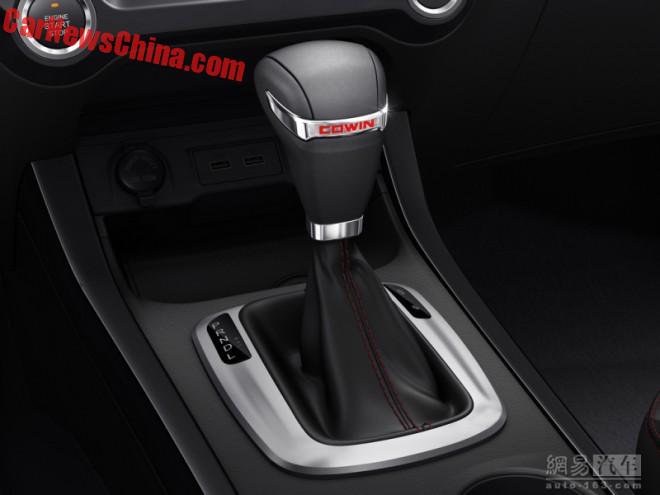 The gear lever is huge but it comes with a cool red Cowin badge.
Initially, the Cowin X3 will only be available with a 1.6 liter four-cylinder petrol with 127hp, sending horses to the front wheels via a five-speed manual or a five-speed automatic. Later on a 1.4 turbo and possibly a hybrid will join the line-up.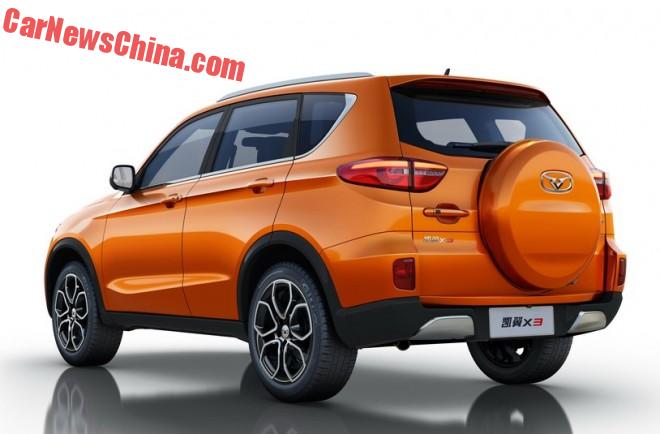 Exhaust pipe just visible under the bumper on the left. Roof rails usable. Large Cowin logo on the spare wheel cover.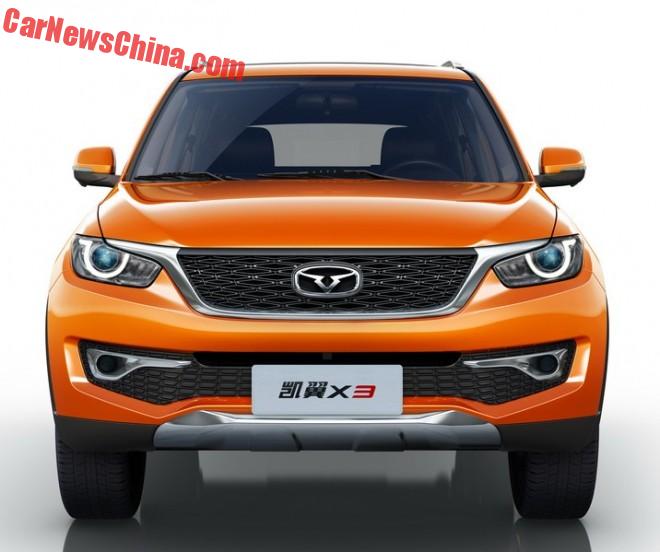 The new Cowin X3 for China.