The new Volkswagen Phideon sedan has debuted on the Geneva Motor Show, but it is only for China. It is the production version of the Volkswagen C Coupe GTE concept. The Phideon will be manufactured by the Shanghai-Volkswagen joint venture and it will be launched on the Chinese car market in September.
The Phideon will be positioned between the Volkswagen Passat/Megotan and the Volkswagen Phaeton. It stands on the same stretched version of the MLB 2 platform as the China-made Audi A6L. The Phileon will be powered a 3.0 TSI V6 petrol with an output of 300hp and 440nm, sending power to all four wheels via Volkswagen's 4Motion 4WD system. Later on 2.0 TSI and a hybrid will join the line-up, likely in mid 2017. Price for the V6 version will start around 350.000 yuan and end around 400.000 yuan.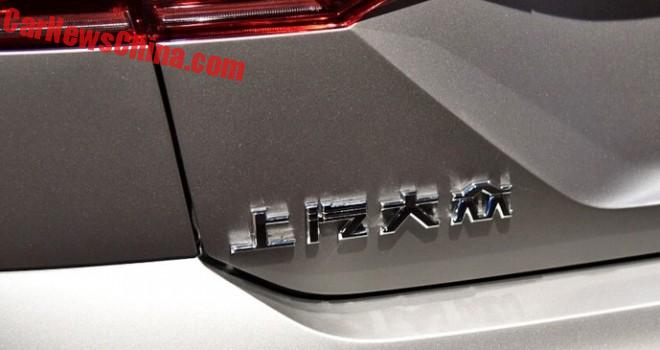 The Shanghai-Volkswagen badge.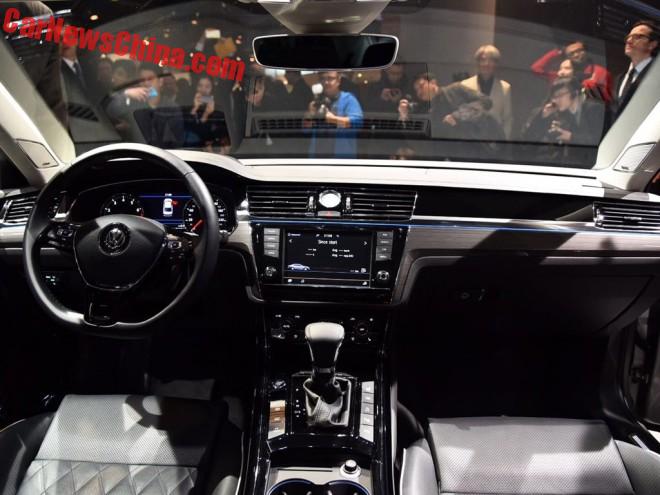 A luxurious interior but it seems that Volkswagen is starting to fall behind a bit when it comes to dashboard technology. The touch screen in far too small for a car this expensive in 2016, and the instrument panel is largely conventional. And where other brands fit ever smaller gear levers or even buttons or dials Volkswagen continues to use a monster that would look big even in a tractor.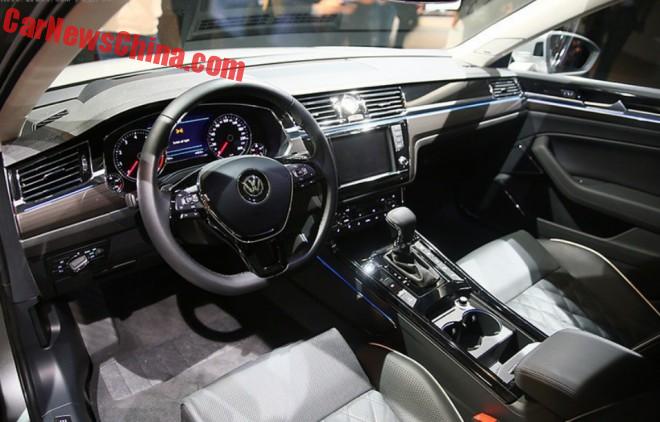 Even the air vents and the wheels look kind of… old. It just doesn't seem a brand new luxury vehicle for the crucial Chinese market. But it is.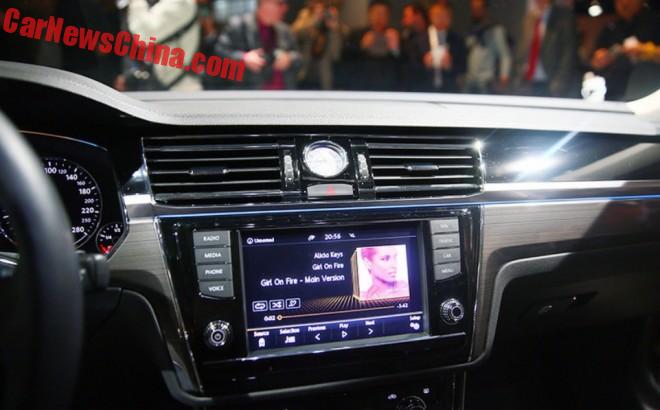 Too small and the buttons on each side differ too much from all the other buttons and switches.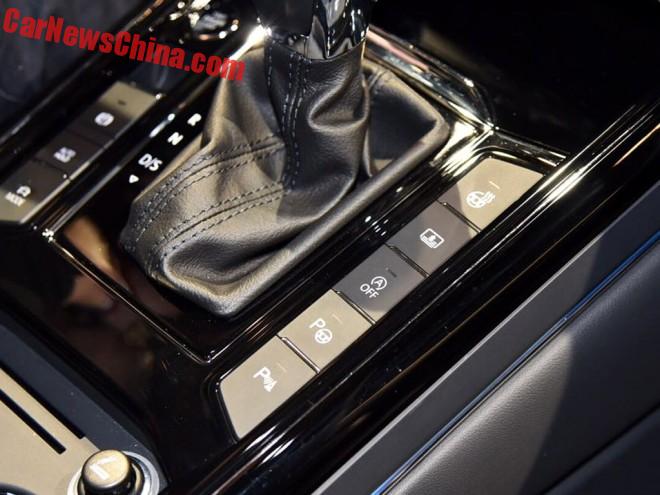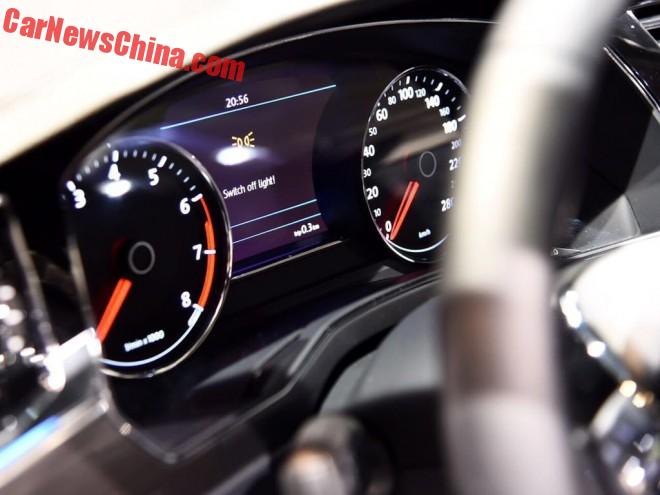 Conventional dials in a 290.000 yuan car! Chinese car buyers are going to be surprised about this one.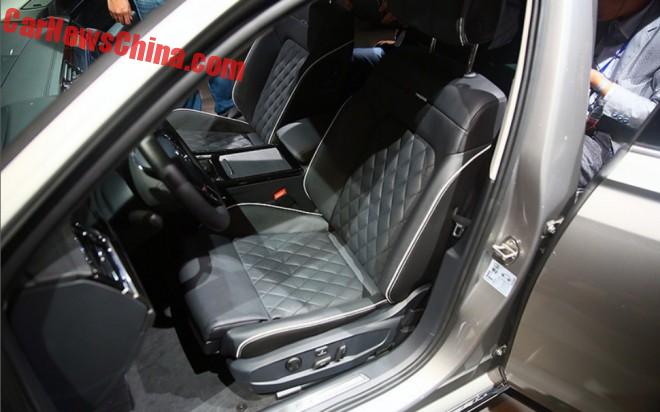 Seats look Bentley-like in gray and green. Good.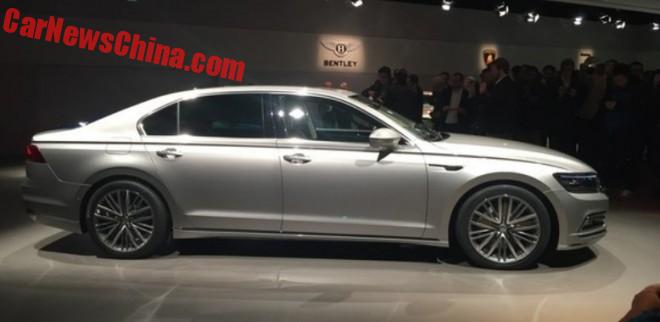 Sleek and sporty profile from the concept car remains, but the roof is a but higher now.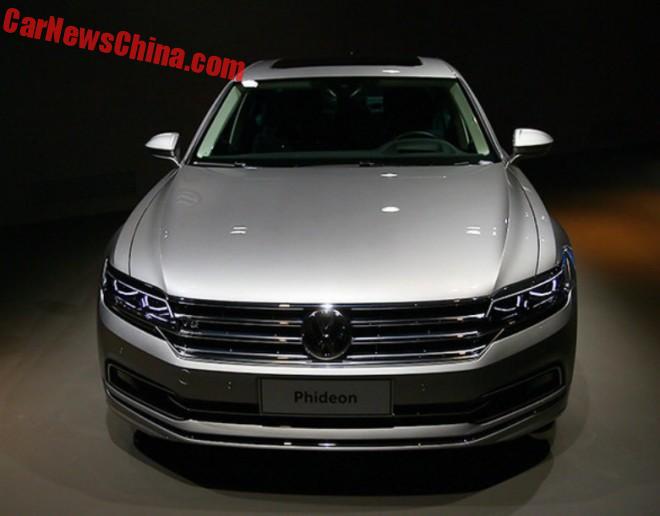 The Phideon name comes from the Roman goddess Fides, and symbolizes (according to Volkswagen marketing speak) 'perfection, elegance, and and trustworthiness'.  Note aerodynamic mirrors.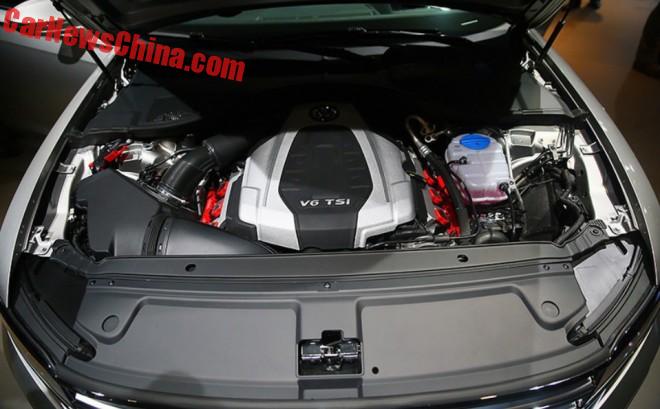 The 3.0 V6. There seems to be enough space for a big 'n juicy V8. Needs.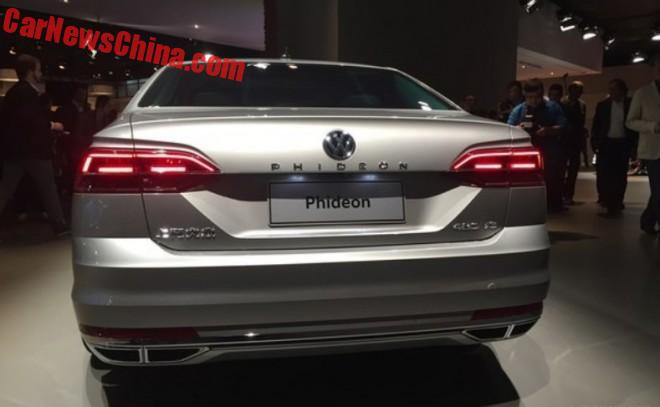 Lights and pipes are nicely done.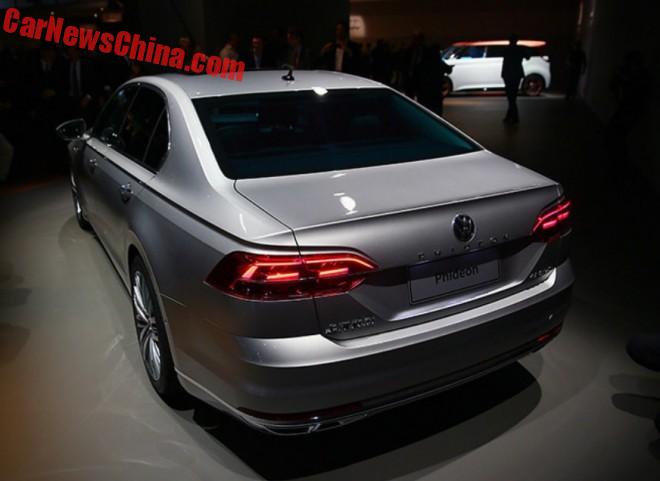 Beautiful line from the front lights all the way to the rear end. Subtle spoiler in the boot lid.