The new Beijing Auto Senova OffSpace concept car was unveiled on the Beijing Auto Show, looking absolutely impressive with a huge black grille surrounded by a thick chrome edge. The lights look mean and are connected to the front door by another shiny strip running over the front fender.
The OffSpace previews a future flagship SUV that is scheduled to hit the Chinese car market in 2018. Beijing Auto said the concept was an electric but didn't disclose any numbers. The real thing will likely get a 2.3 turbo and a 2.0 turbo hybrid.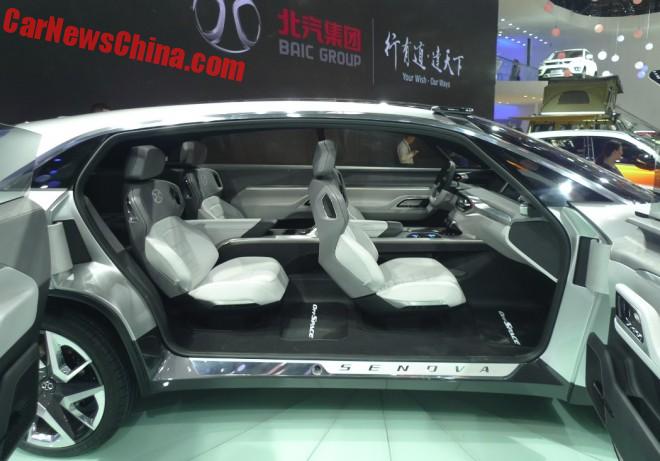 Suicide doors are a concept-thing for showing off the interior. They will be gone on the production car. The inside looked great with four white leather seats, w wide center tunnel running all the way to the rear, and a super high tech dash with three large touch screens.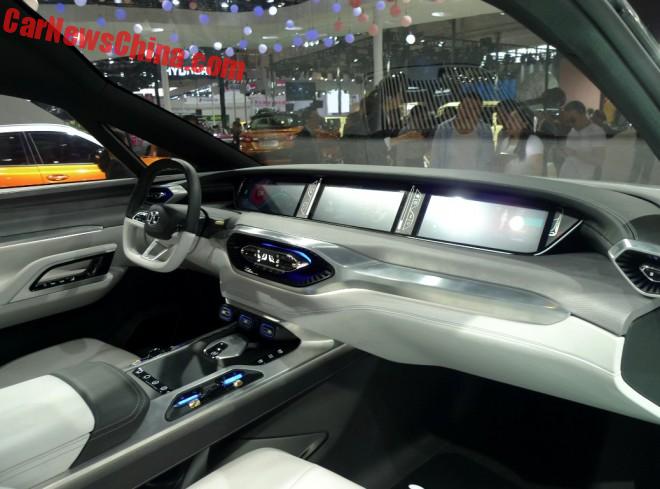 Drive selector is located on the center tunnel. It had D, N, and R. It also had a switch for eco and power modes.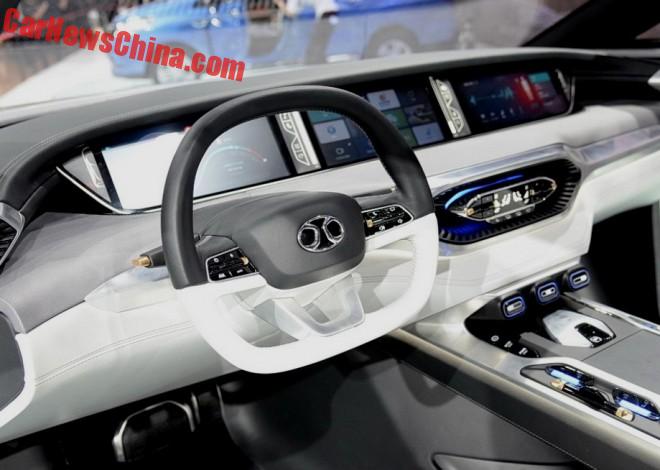 The screens worked, showing fancy graphics. The center screen is for the infotainment, and the screen on the right showed a human body with all sorts of numbers running kinda wild. A sales person told me they it is a health-monitoring system, something they want to build in every new car in the not-so-far future.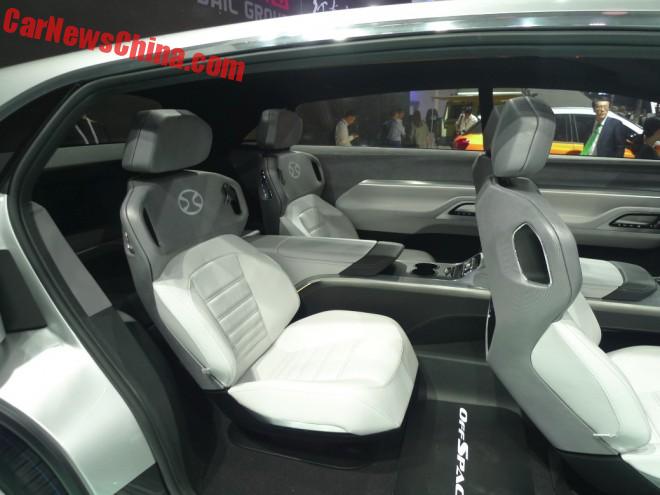 Seats looked very comfortable. Sadly I wasn't allowed to try.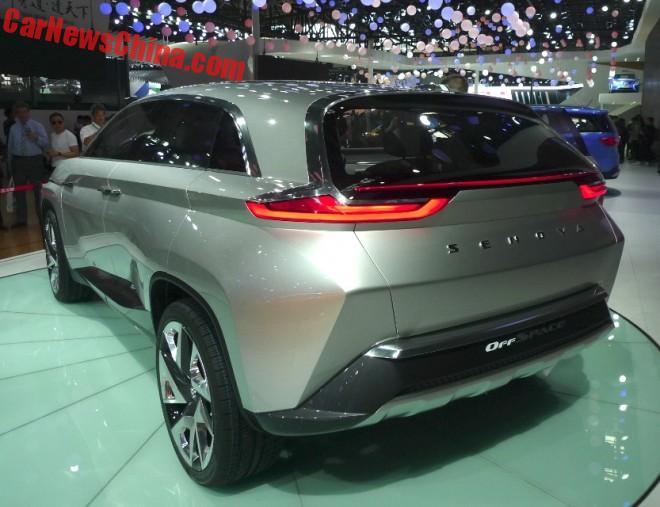 Looks great from the back. Chrome around the rear window maybe a tad too much, especially the part on top of the nicely shaped taillight.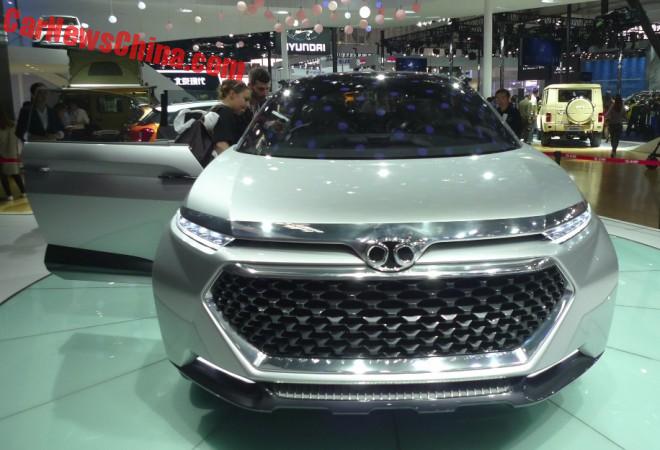 You are looking at the Senova future, and it will check your heartbeat. Bang bang.