The Geely Borui Individual has been launched on the 2016 Beijing Auto Show in China. The Individual is an extra luxurious variant of the Geely Borui sedan. It will be launched on the Chinese car market in July. The exterior is dressed up with piano black paint, 20 inch wheels, matte gray multispoke alloys, and…
… and extra chromed grille, and this is how it should look on every Borui, and not like this. The grille design is very special, so it should be shown.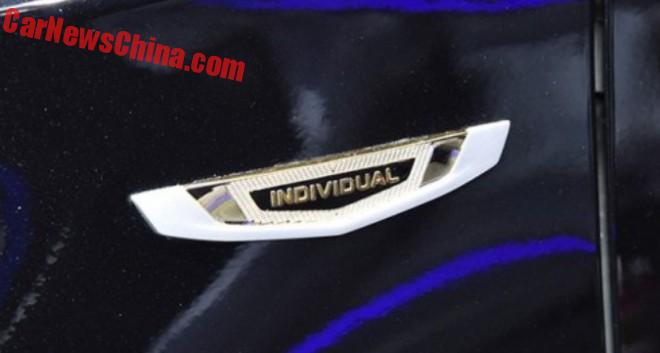 The Individual badge on the front fender, with gold lettering.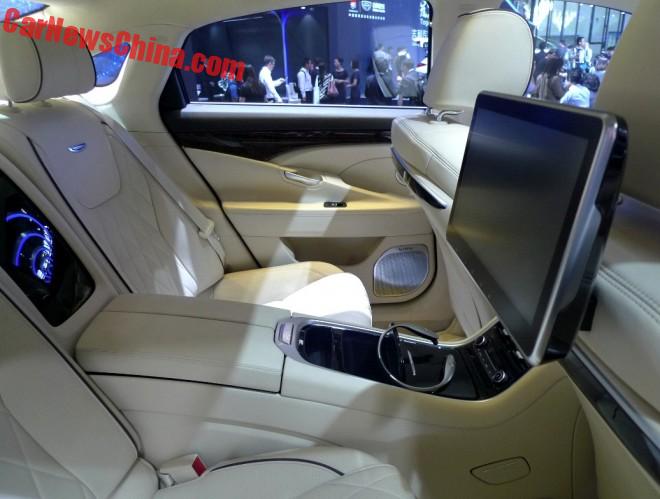 The real wonders however happen in the back. The bench has been replaced by two individual seats. In front of the right seat sits a 10.1 inch LCD screen. The buttons on the fixed arm rest control the infotainment, the stereo, and the aircon. Between the seats sits a small fridge. The seats are wrapped in Bentley-like cream white leather with brown stitching.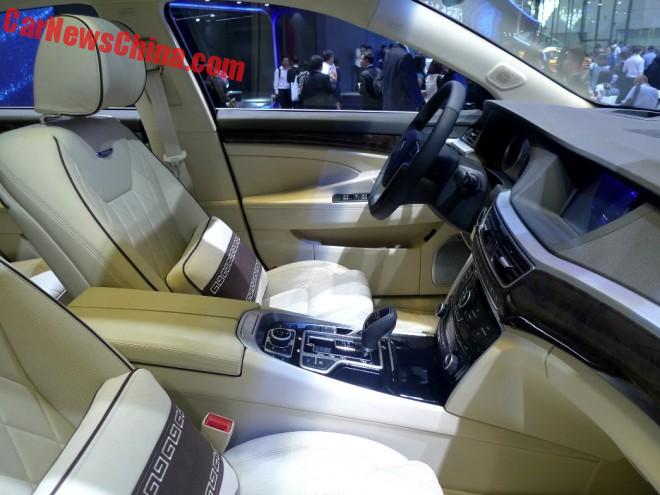 'Individual' badges on each seat, special pillows with a traditional Chinese pattern, and dark brown wood on the dash and doors.
Power comes from two engines that are also available in the standard car: a 1.8 turbo four-cylinder with 163hp and 285nm (pictured), and a 3.5 liter V6 with 270hp and 345nm. The low-spec 2.4 won't be available with the Individual.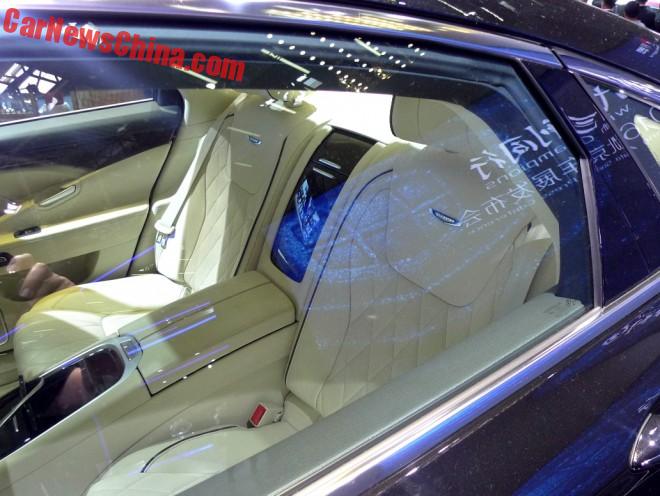 The Individual is not stretched or otherwise extended, but there is enough space for the legs. Naturally, a true limousine variant would be even better..!
The market for luxurious variants of otherwise not extremely expensive vehicles is growing in China. A lot of car buyers want luxury but are unwilling to pay for a bigger car. Auto makers have spotted the trend and are busy developing new high-end variant of existing cars. Geely however is the first in its class, and might thus be able to keep the competition off, at least for a while.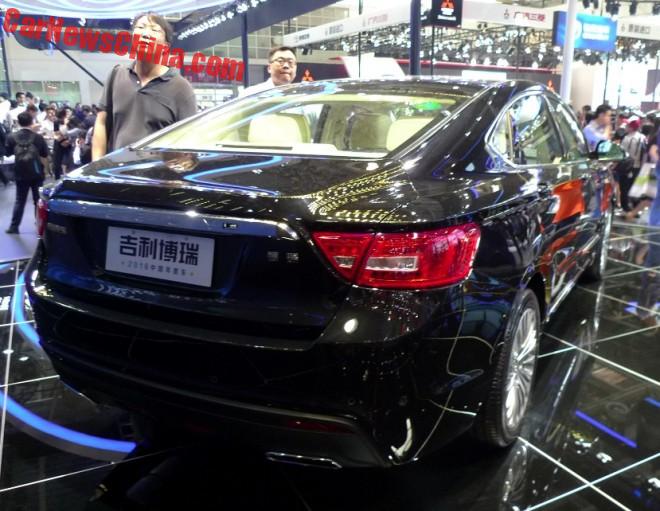 The Borui has always been a great looking car, but the bigger wheels and better paint just make it a tad more pretty again. And and and…: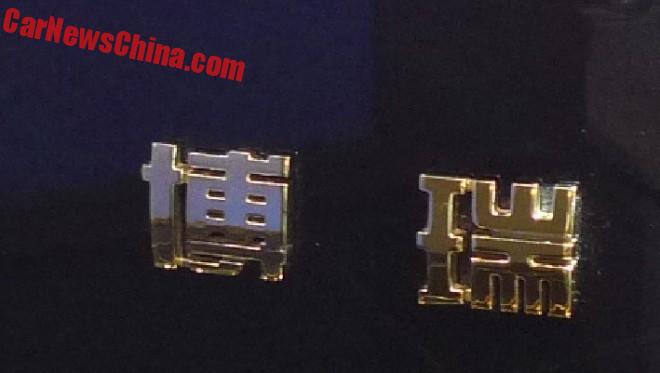 The Borui badge is in gold! It's silver on the standard car.