This is the new Qoros 3 Q•LECTRIC sedan. It is a concept previewing two things: the upcoming Qoros 3 Sedan Crossover, based on the Qoros 3 Sedan, and an electric version of that crossover. The exterior is dressed up with turquoise decorations, a closed grille, a mostly closed bumper, and a shipload of EV badges.
Sadly, the interior is as dark and gray as all the Qorosii are. Only difference with the petrol version is the drive-selector instead of a gear lever.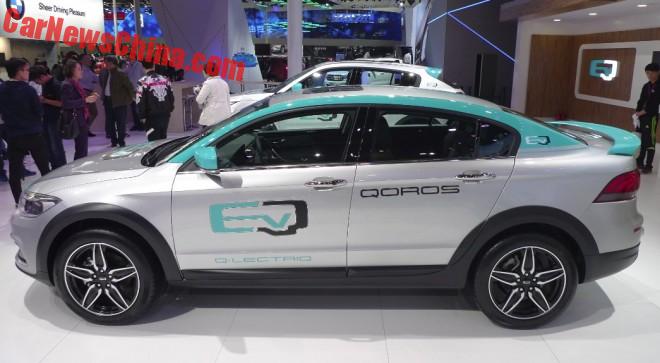 Roof, mirrors, and speedy spoiler in turquoise. Black wheel arches look the cross business.
Specifications: curb weight is 1750 kilo. Range is an impressive 350 kilometer. Top speed is 160 kilometer per hour. Charging takes 8 hours on 220V or one hour on a fast charger for 80% battery. Qoros did not disclose any information about the electric motor.
Qoros plans to launch 3 Q•LECTRIC on the Chinese car market in the third quarter of 2017, which seems almost an eternity away. It should have been ready now.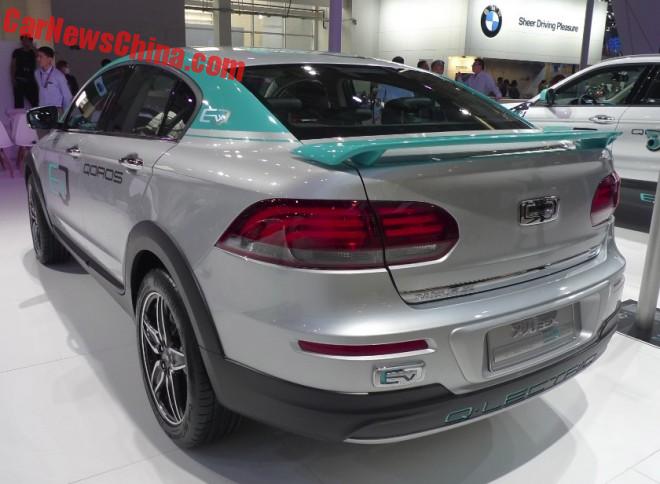 Giant rear lights are out of fashion. EV badges on the bumper, and Q•LECTRIC lettering on the lower bumper.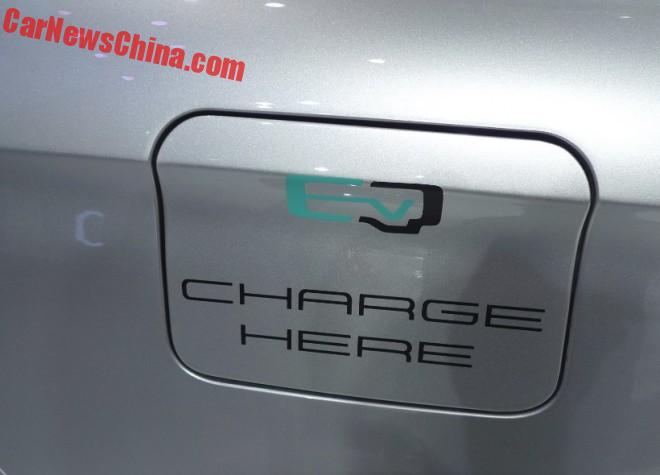 Charge there! But will it make a successful charge on the ever more competitive electric car market? We will see in 2017.