China's Hanergy has unveiled four solar-powered vehicles. The company says production could start around 2020. Hanergy Holdings is a large clean-energy company and the world's largest thin-film solar power company. The four vehicles are fitted with solar panels on the roof tops and on the bonnets.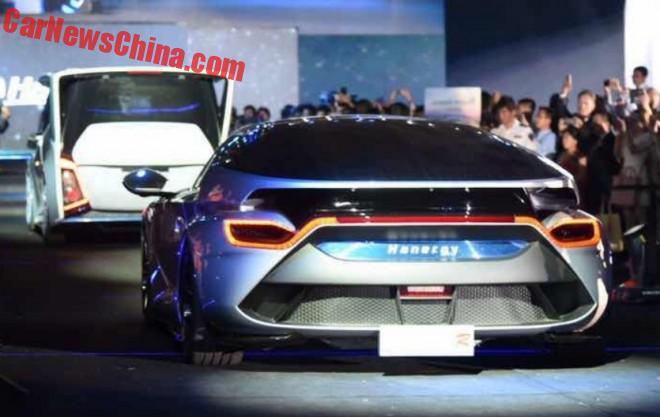 On solar power alone range is about 80 kilometer on a six-hour charge in the sun. The energy is stored in lithium ion batteries. Crucially, these can be charged at any EV charging station for a full range of 350 kilometer.
Hanergy says solar-range will expand dramatically in the future because solar panel technology is improving fast, but they didn't give any numbers on that. As it stands now the solar panels seem to be more of an additional aid to an otherwise standard electric car.
Hanergy also announced a deal with Foton to develop solar panels for electric buses. Foton has been making electric buses for years, they are all over Beijing, and the solar panels will likely expand the range of these vehicles. Hanergy also works with various other specialty vehicle makers to solar-power recreational vehicles, tour buses, and catering trucks.
Now the cars!
The sleek two-door seen on the first photos is the Hanergy Solar R, with solar panels on the roof, bonnet, and on top of the doors. Energy of the panel in the roof goes to the rear wheels, from the panel in the bonnet to the front wheels, and the door panels power the car's other electrical systems.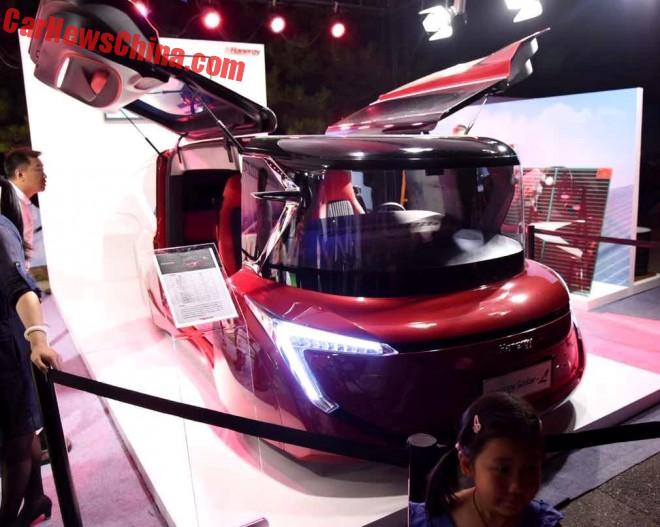 The Hanergy Solar L is an MPV-like vehicle with gull wing doors. It has a solar panel stretching a full six meters from the A-pillar to the rear end. Weight of the vehicle is said to be just 700 kilo.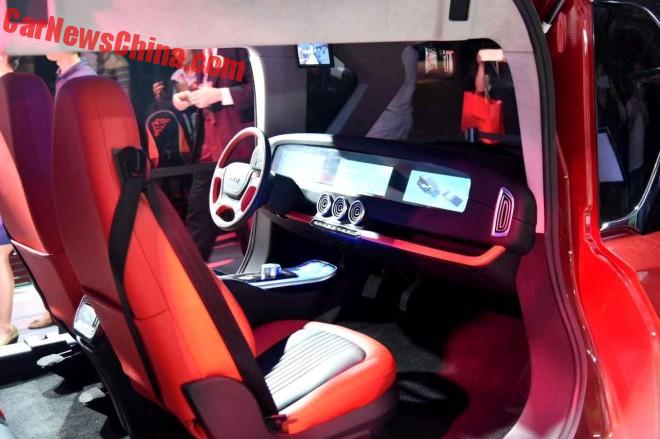 A fully digital interior but the steering wheels looks ancient.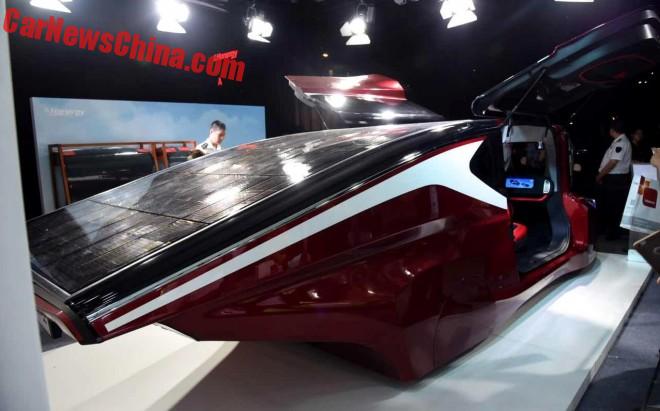 The enormous solar panel reaching to the very rear.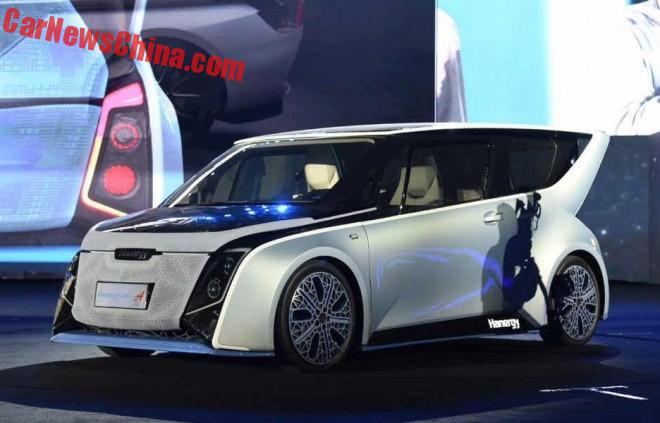 The Solar A is a sporty two-door with panels in the bonnet and on the roof. The panels can be extended, space-station style, when the vehicle stands still, nut this wasn't demonstrated. When fully folded out the panels have a surface of 7.5 square meter. Weight is 1.2 ton.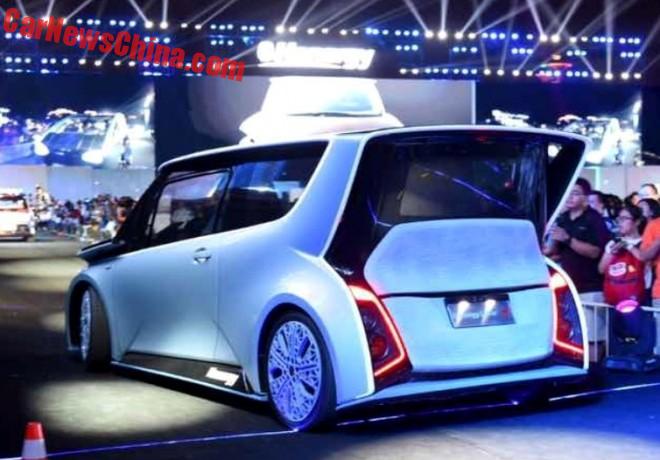 Love that rear end.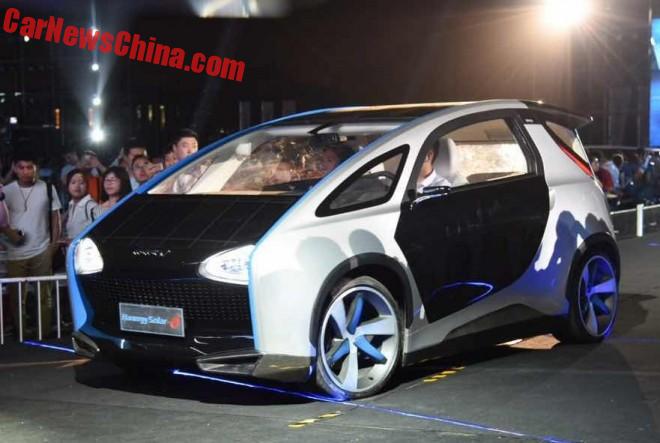 The Solar 0 is a city car. Panels up front and in the roof. The rear houses two foldable electric scooters, but these were not shown, so we got to believe Hanergy for it.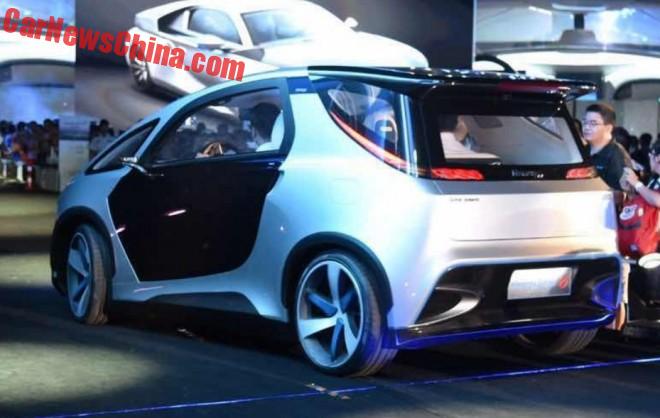 Design-wise the worst of the four.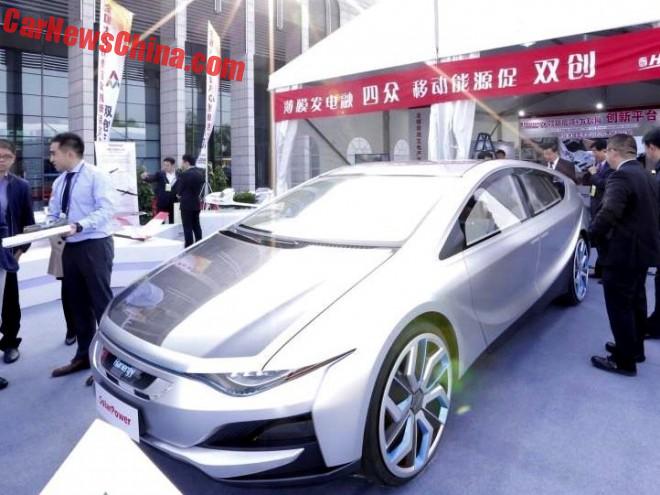 And finally Hanergy showed a design mock-up of a sleek four-door hatchback, with suicide doors and large wheels. Design wise the best, but yet without a motor and interior
The technology sounds very promising, and appears already able to extend the range of an electric vehicle considerably, but a purely solar-powered passenger car seems to be still faraway.