China's clone masters are at it again. The new victim in the Toyota Alphard, a large van. The clone comes from a company called BAIC Ruili, based in Yunnan Province. Their clone is called the Doda V8. Doda is the brand name and V8 the type name.
This is the real Toyota Alphard, looking so ugly we are very surprised somebody would want to clone it. But they did. The Alphard is imported into China. Price starts at 750.000 and ends at 790.000 yuan. Lone engine is a 3.5 liter V6 with 275hp.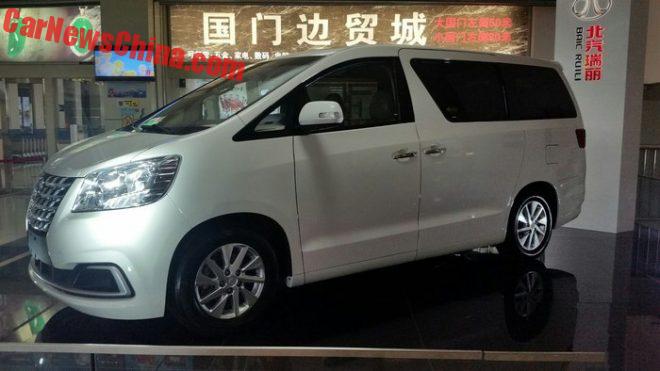 BAIC Ruili is a subsidiary of BAIC, the Beijing Auto Industry Corporation, better known as 'Beijing Auto'. Ruili basically functions as a local production facility for BAIC. They make the BJ40, the Doda V2 based on the Weiwang M20, and now the Doda V8.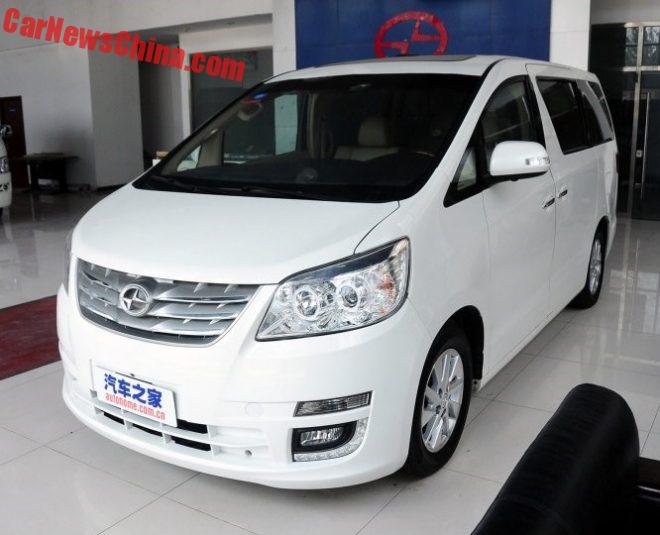 To make matters a bit more complicated: the Doda V8 is based on the Joylong Aifei, which is also an Alphard clone, but slightly less so. The Aifei costs 229.800 yuan and is powered by the famous 4G69 165hp 2.4 liter Mitsubishi engine.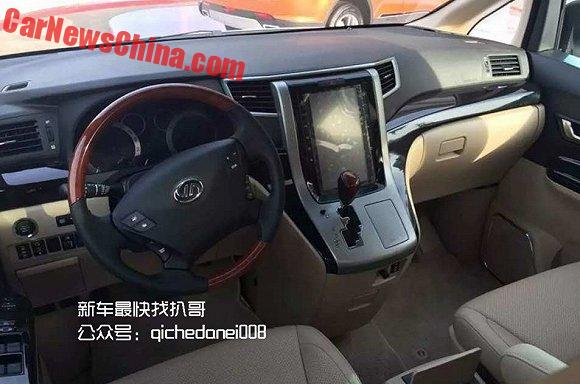 The dashboard of the Doda V8, with a large touch screen and trendy wood on the steering wheel. It is not very much a clone here, mostly because the Alphard has a center tunnel and the Doda has not. Stack is also different, but the instrument pods are somewhat similar.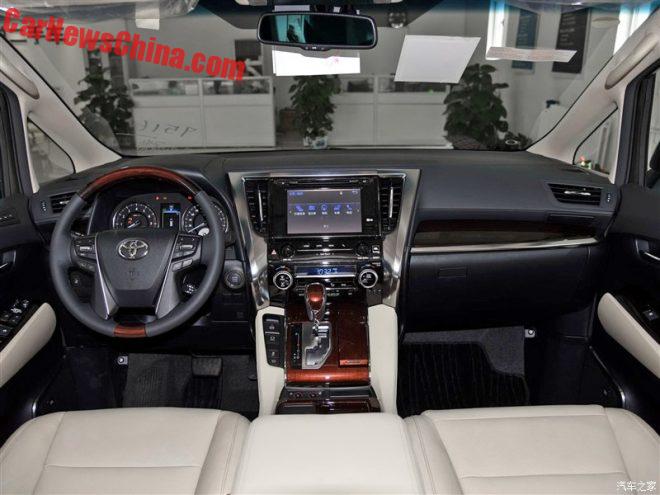 Alphard.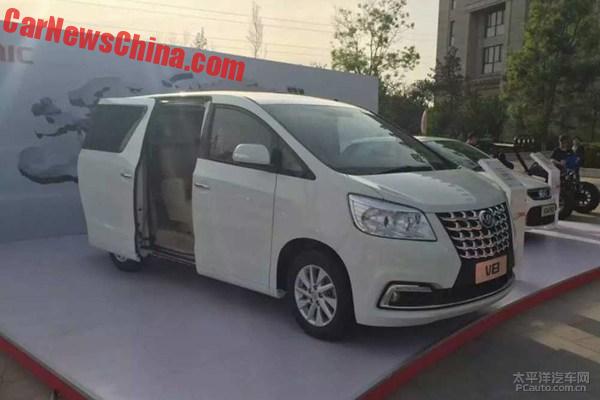 Size check:
Doda V8: 4900/1830/1890, and wheelbase is 2950.
Alphard: 4925/1850/1890, and wheelbase is 3000.
We call that a clone.
The Doda V8 will not be powered by a V8 but by the same engine that serves in the Joylong Aifei. The V8 will cost a bit more than the Aifei, and hit the market in Q4.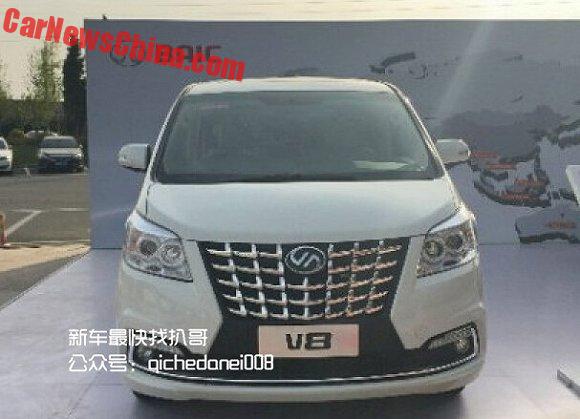 Grille check.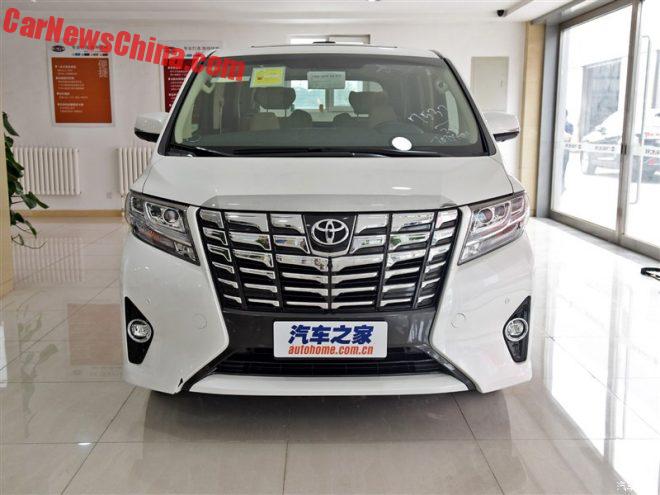 Check!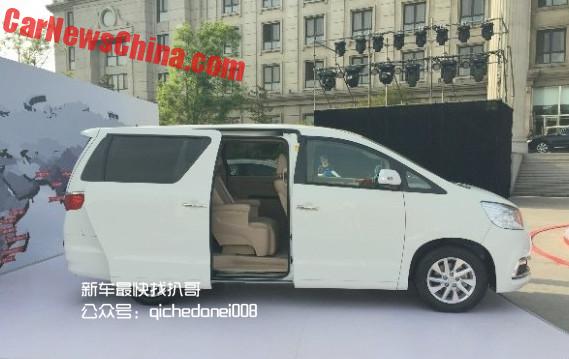 Side check. No pic with closed door…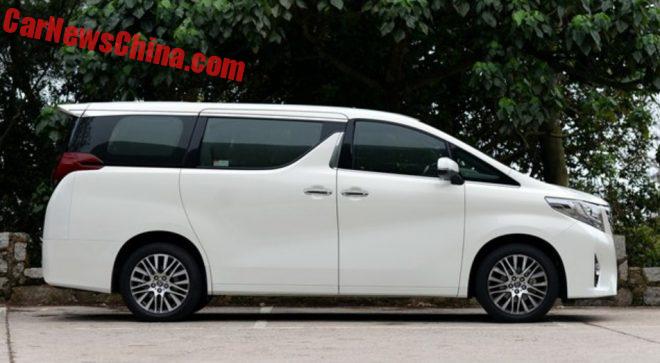 Check!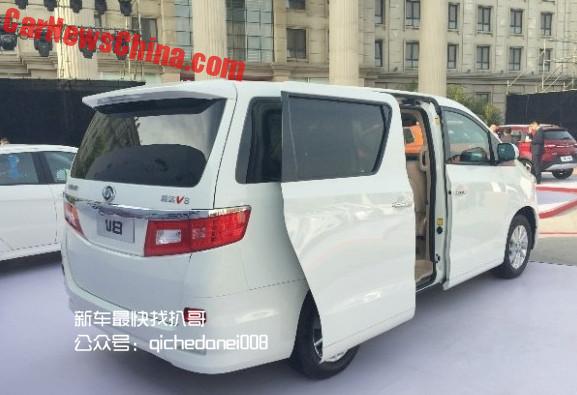 Ass check. Good clone.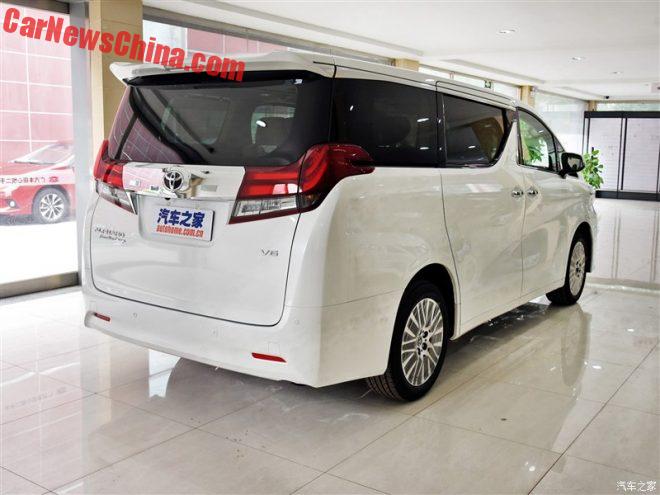 Check!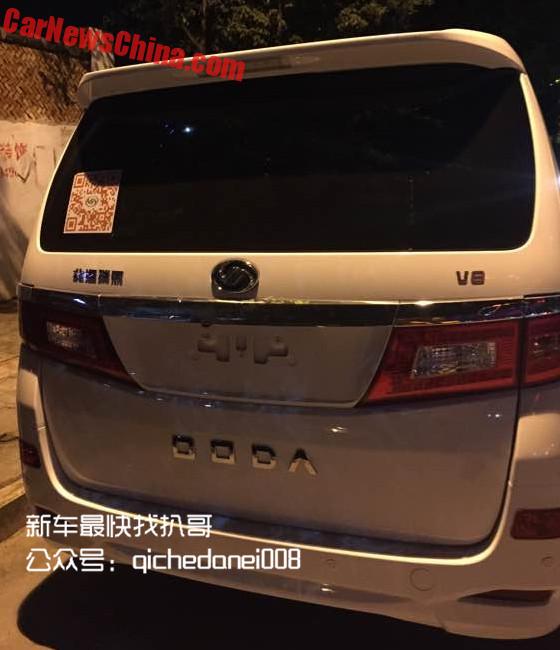 Doda brand name in bog letters low on the rear door.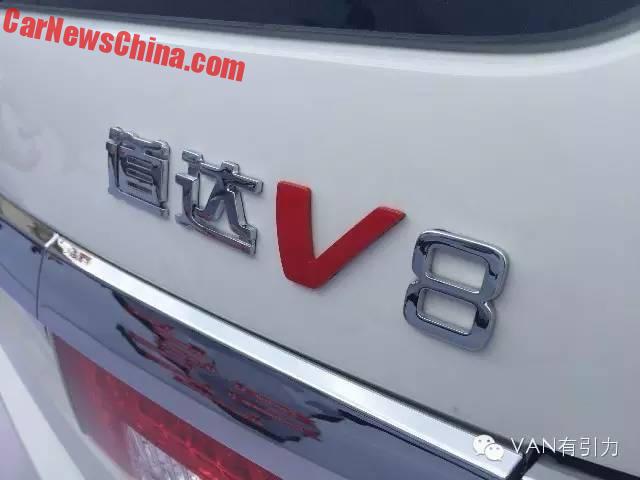 Doda V8 (Chinese is 道达, Daoda).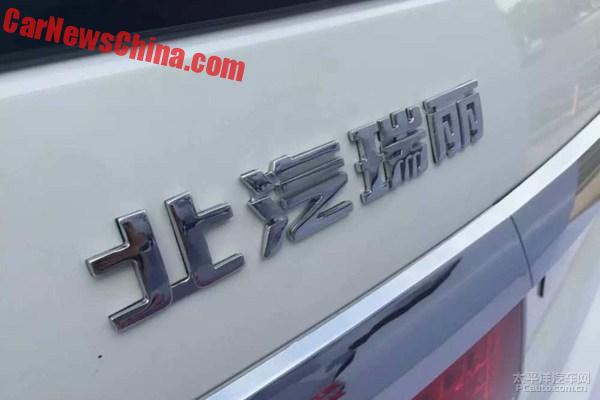 Beiqi Ruili. Beiqi is short for Beijing Qiche or Beijing Auto.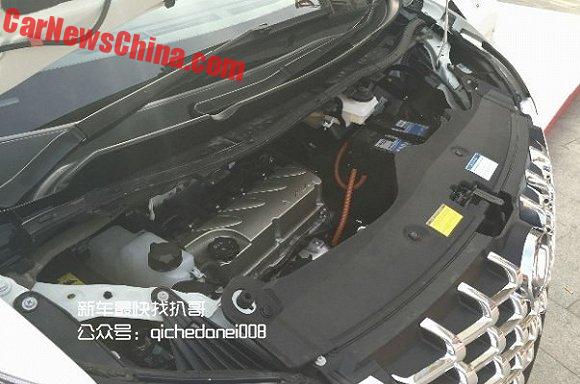 The famous Sirius 2.4 barely visible.