The 2016 Guangzhou Auto was a great show. Loads of new cars, they had trucks, EVs, and even a tuning show. It was quiet on the media days, unlike in Beijing where everybody can be media. The massive exhibition halls were kept cool be a massive air conditioning system. All very good. Time now for some random observations, starting with a friendly security officer making a movie with his telephone.
Pretty little ladies and the garbage lady.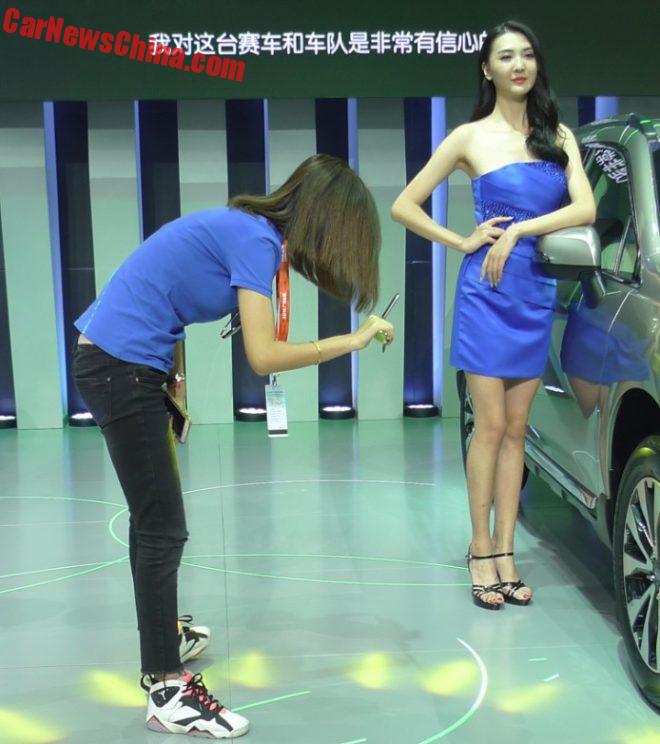 Babe taking pic of wheel, completely ignoring the babe, who didn't really like that.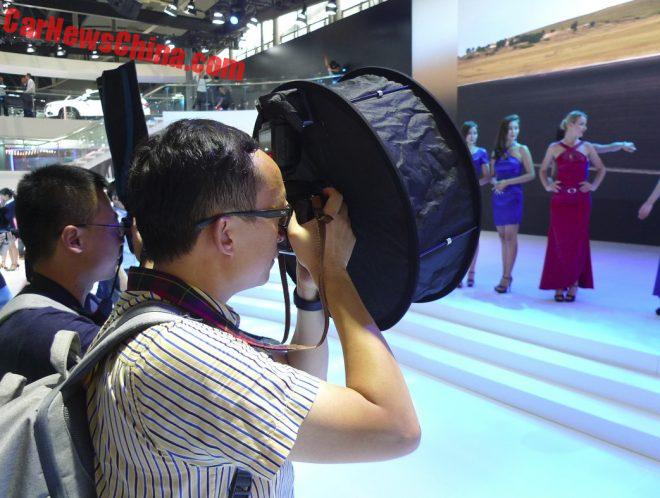 The bird watchers were out in force, taking enormous contraptions with them. Here is one watcher taking a shot at a flock of rare red and blue birds. Other hobbyist had lenses bigger than the Hubble space telescope has. The zoomed in on tits and legs and knees and elbows and whatever part of the birds they liked most. The bird bravely sang along.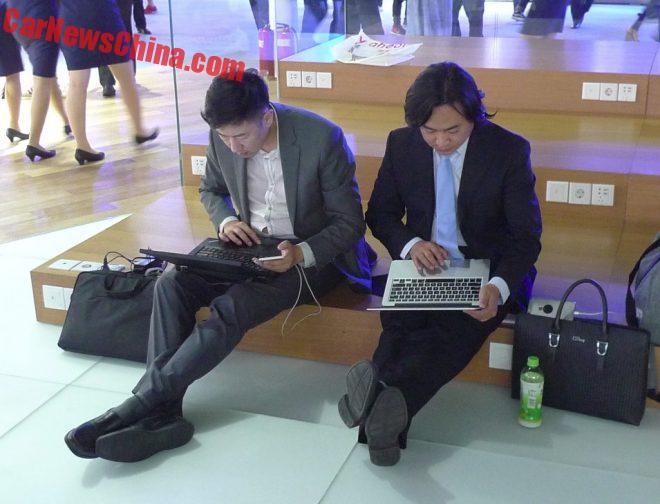 Bloggers at work. One day I will be as professional as they are. One day… Note the bench they are sitting on. It has outlets for electricity and for USB plugs. They had similar benches all over the exhibition halls. Very convenient. Work everywhere. Charge everywhere. Work some more.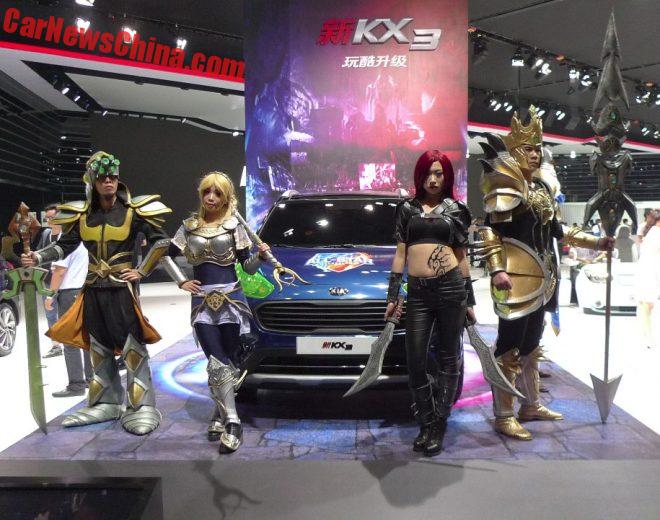 Freak show at Kia.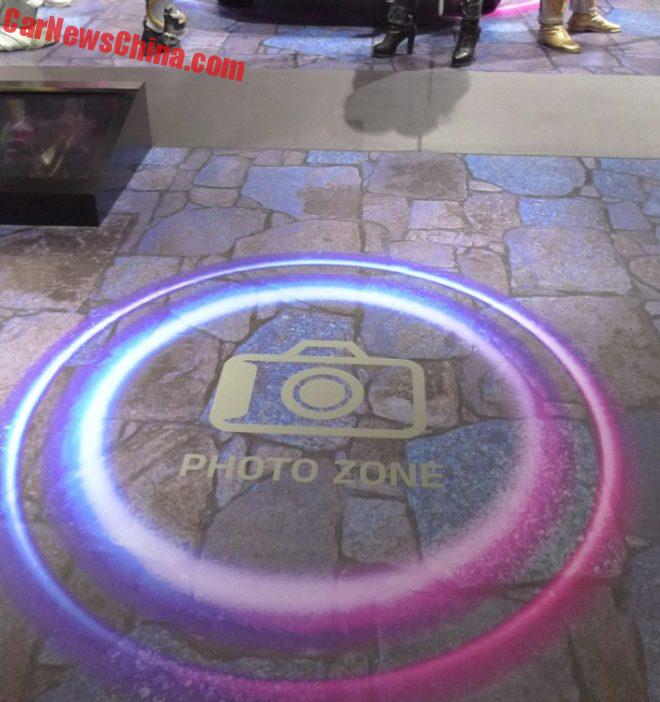 "Take a photo from here you stupid media folks!" All right all right…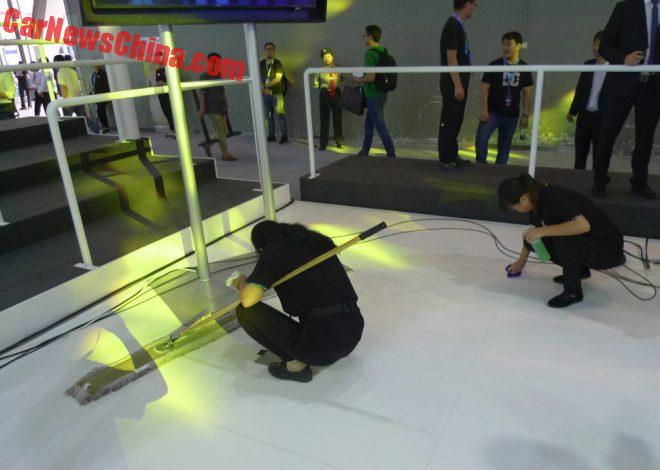 Cleaning the floor. It was a very clean show. Everything looked shiny and fresh, even the toilets, and that says something.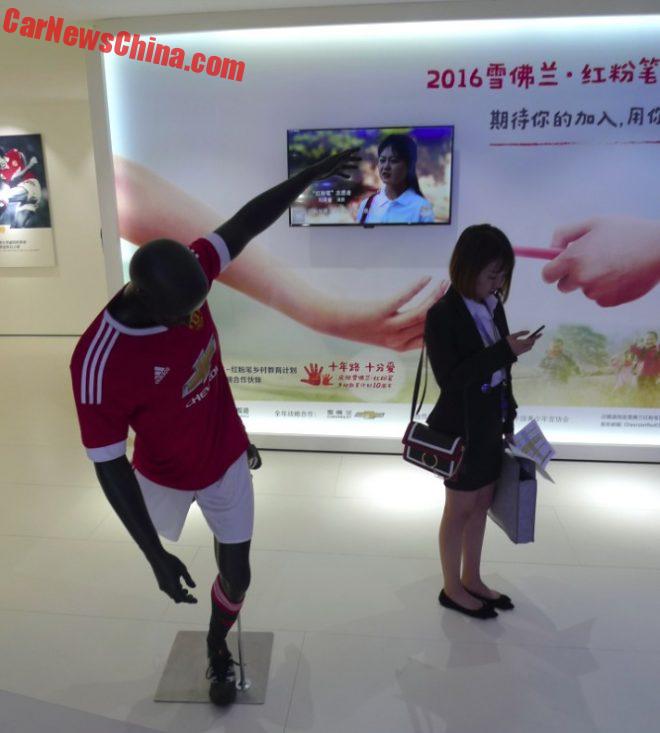 A big black soccer player is going to kick some tiny Chinese ass. She just doesn't see it coming.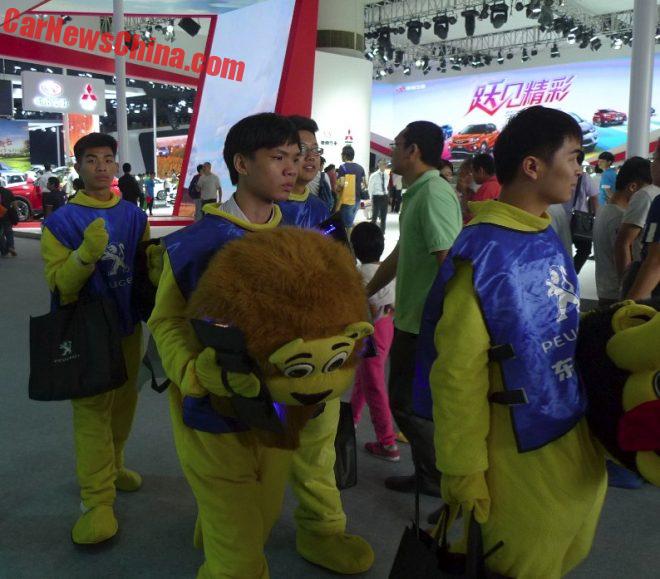 The Peugeot crew is heading for a break.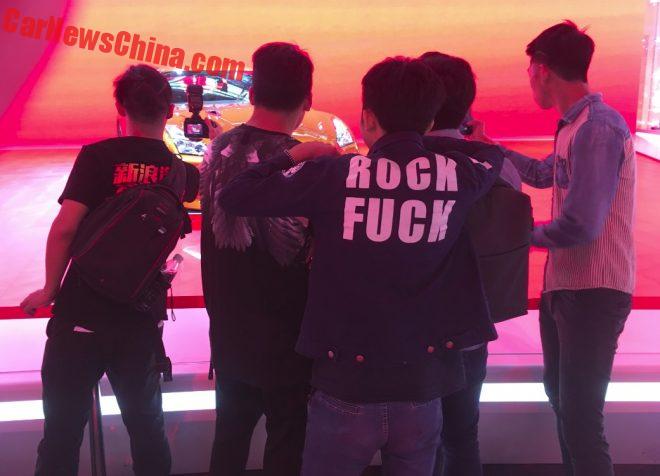 Yeah! Rebel! Rock Fuck man! Looking at a Nisan GT-R.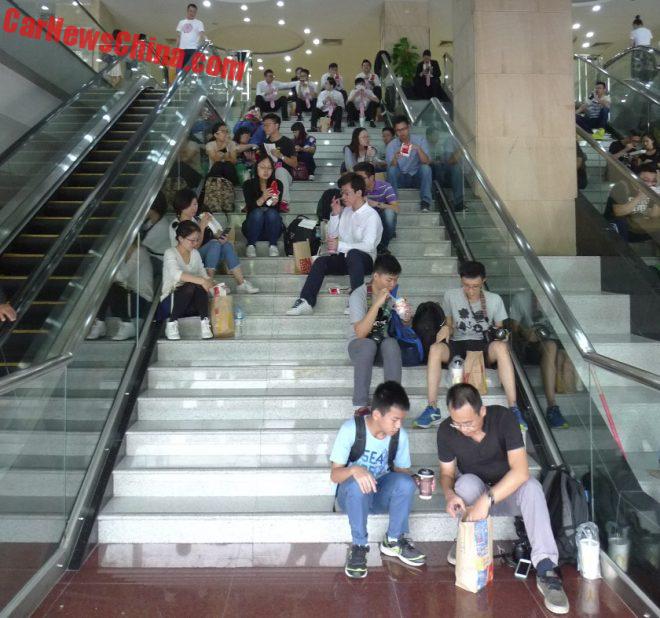 Having lunch on the stairs. There was a lot of food. McDonald's, Chinese, junk food, buffet, and even some real restaurants with waiters. At each hall there were food stalls with noodles and Snickers and the like, and there were vending machines full of ice cold Coke everywhere. No need to be hungry or thirsty in Guangzhou.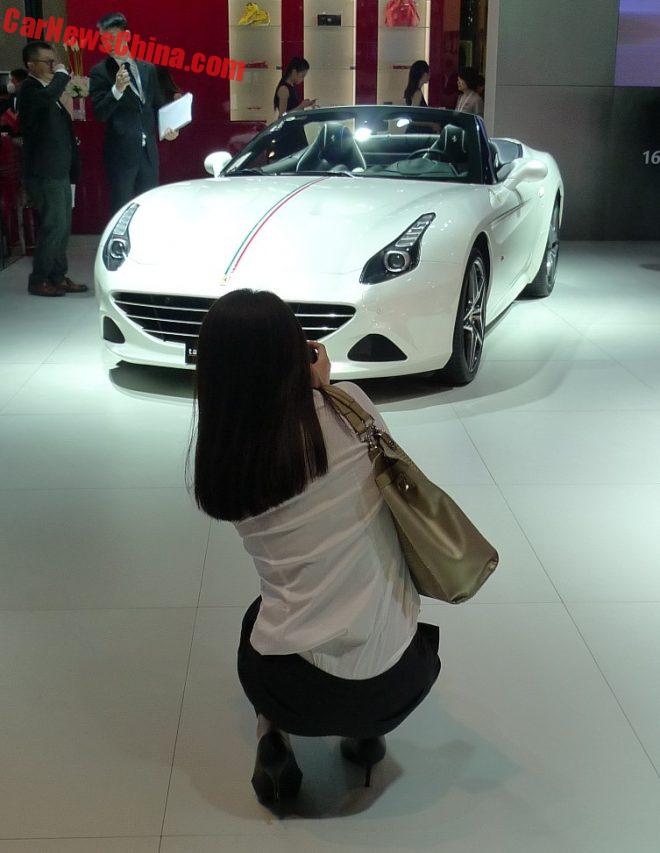 Wearing white; a beauty and a Ferrari.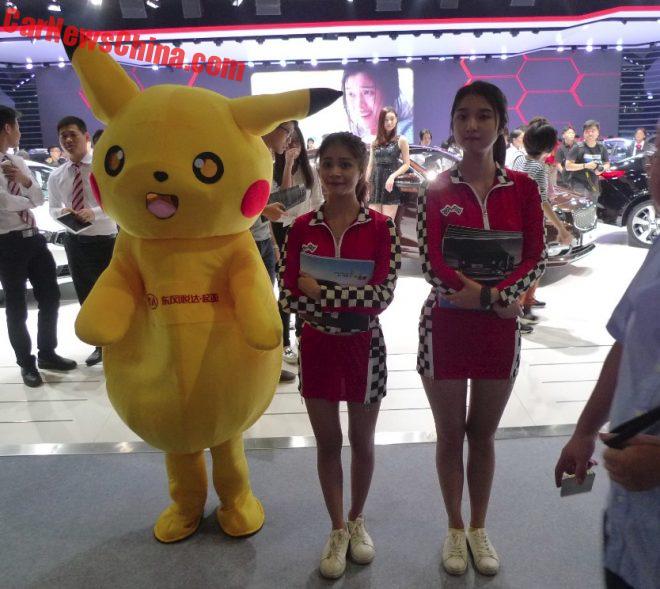 Kia had signed Pokemon.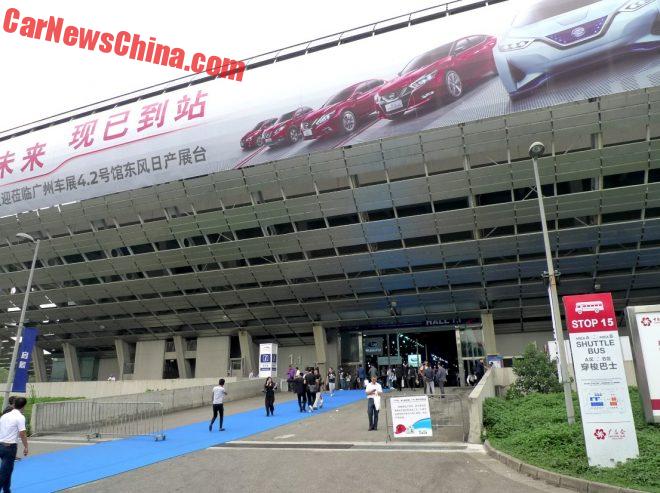 The gigantic building. This is the entrance of hall 1. They had 20 halls in total. Smartly, they had two floors, so there was a hall 1.1 and a 1.2, and so on. That is really good, saves a lot of walking, and walking a lot you do. I made almost 25.000 steps each day. Got to work to make it work, and work, and eat.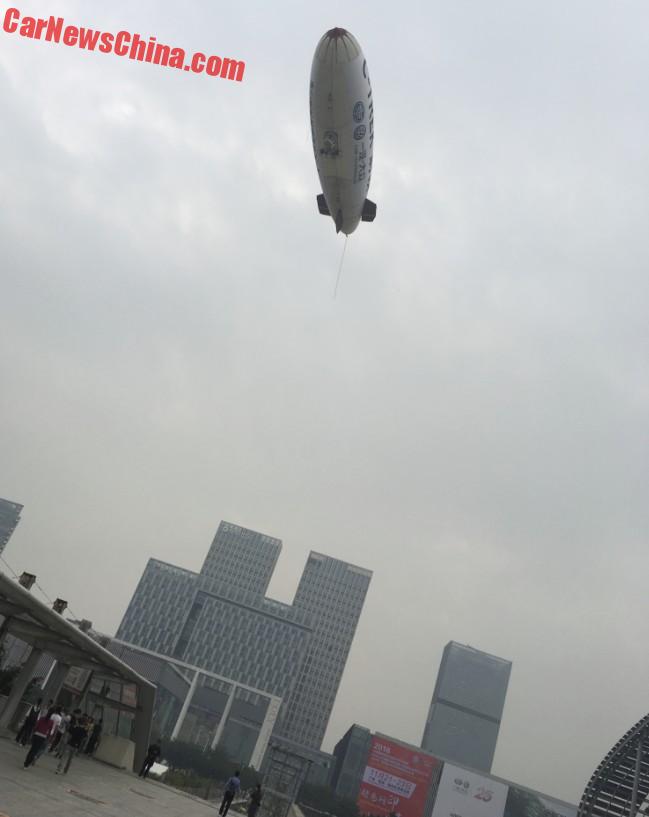 FAW-Volkswagen had an airship. A big one, with a real cabin underneath and a pilot inside. The weather was typical Guangzhou. Cloudy, a bit polluted, not much wind, very humid, and hot. Love it.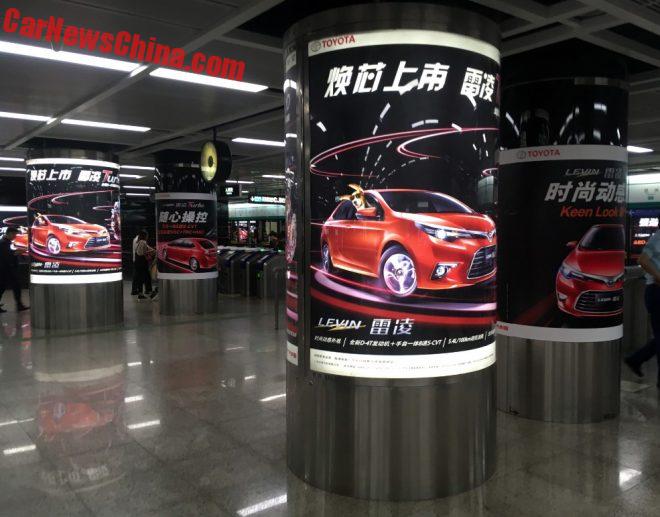 Toyota had taken over the subway station.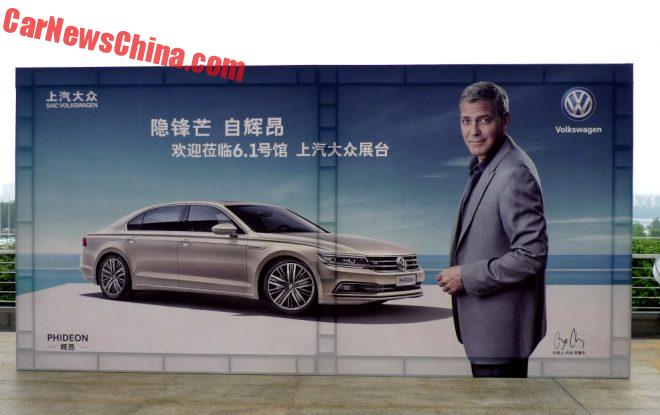 Volkswagen had signed a United Nations ambassador to sell the new Phideon. They made him sign every poster, see his signature on the lower right. Must have been a work. They also had him in a commercial that aired on every screen in the exhibition halls, showing George leaving a party, getting into a Phideon and setting off into the sun.
We are setting off too. This was our coverage of the 2016 Guangzhou Auto Show. Thank you for reading. We will be back on Monday with the regular news and all sorts of other cars. Goodbye.