An ultra sleek Volvo C70 Coupe, Spotted in China on a car market in east Beijing. The Swedish sportscar was in very good shape with a clean body and interior, completely original, and without any rust or rot in sight. I found her at a small repair shop specialized in maintaining older Volvo's.
The interior is original bar for the infotainment system which is a Chinese after-market unit, replacing the radio-CD system.
The first generation C70 was made from 1996 until 2002 with a small facelift in 1999. This Beijing car is a pre-facelift example. The C70 was available with a long list of engines. The least powerful was a 170hp 2.5 and the most powerful the 250hp 2.3 turbo 'T5'. Our pretty wine red car has a 190hp 2.4 under the bonnet.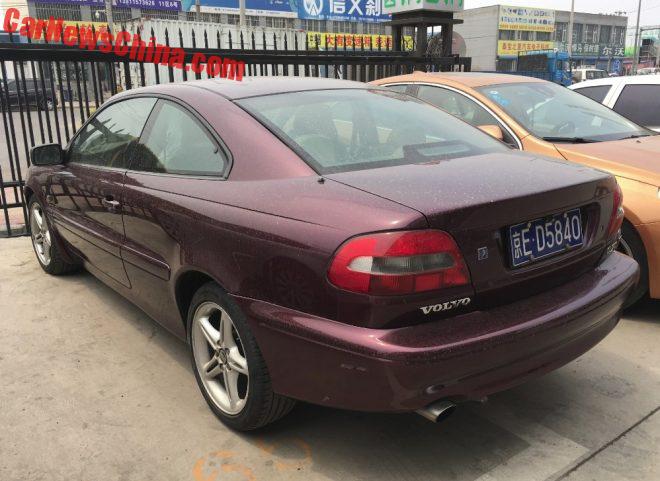 Still looking brilliant from behind. The first generation C70 wasn't officially sold in China but some arrived via diplomatic channels or the gray market.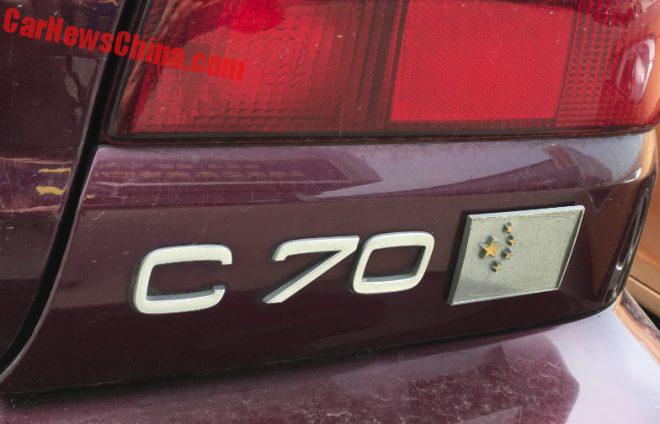 The C70 badge with a Chinese flag badge.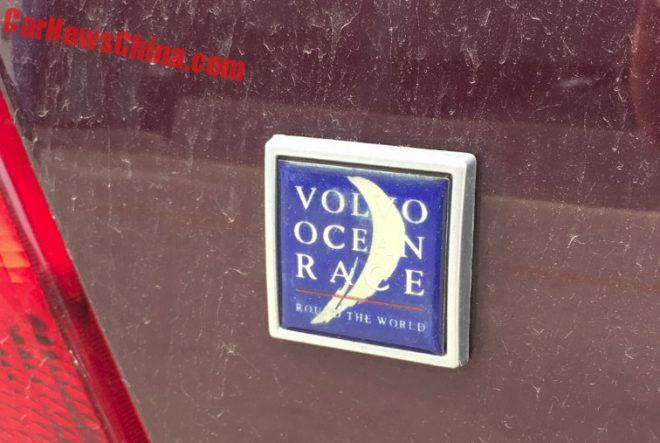 This car was probably some sort of special edition to celebrate Volvo's sponsorship of the Volvo Ocean Race, a world-around sailing fest.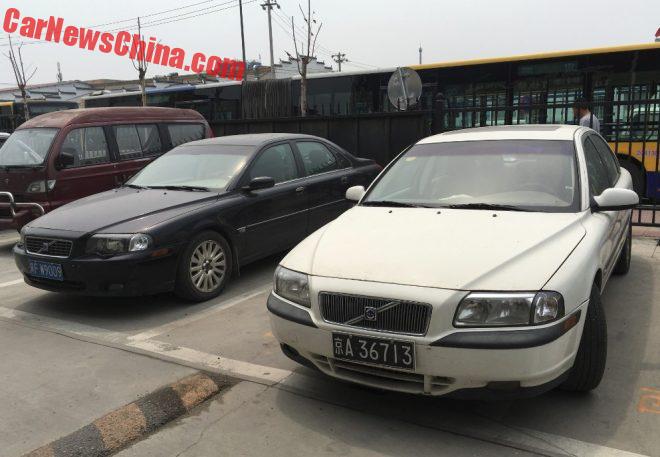 The shop also had two beautiful first generation S80's under work. A white pre-facelift S80 T6 (twin-turbo 2.9 liter V6 with 270hp!) with black license plate, and a blue post-facelift S80 2.9 (the turbo-less variant of the T6 engine).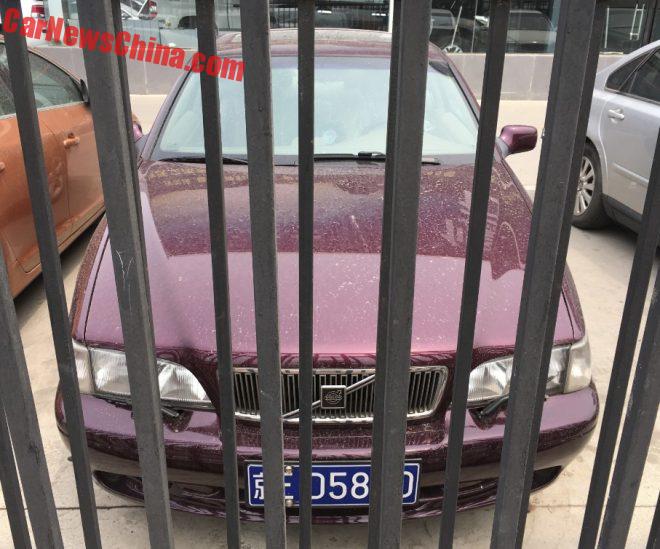 Let this Volvo out!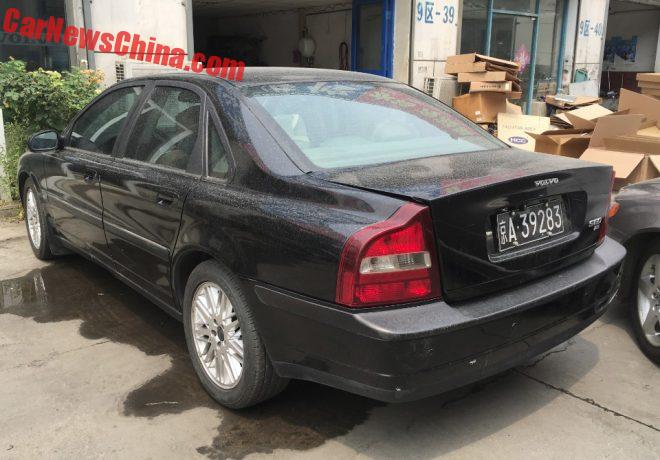 A few shops further I found this great black post-facelift 2.9, with black license plates.