Kawei Auto became famous in 2014 when they launched their K1 pickup truck, a clone of the Ford F-150. They also have a W1 SUV based on the same platform. It has the same front as the K1 but doesn't look that much like a Ford because of its SUV body. The W1  just got an upgrade and a new engine.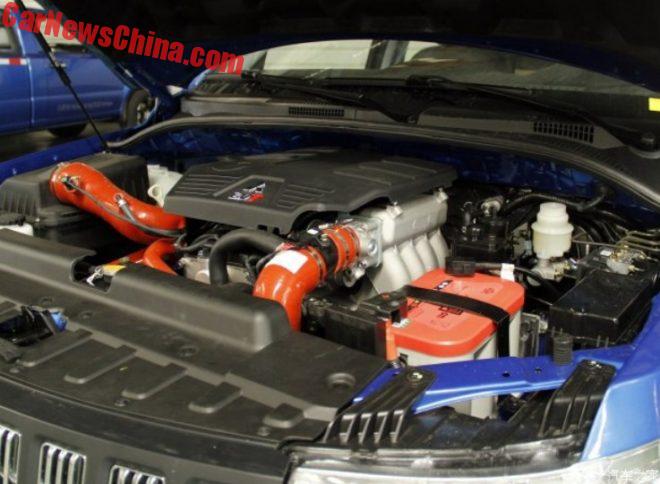 Starting with the latter. It is a Mitsubishi 2.0 turbo with 190hp and 250nm, mated to a 6-speed manual or a 4-speed automatic. This engine is made locally by the Shenyang-Mitsubishi engine-making joint venture and powers many SUVs of smaller Chinese automakers, including other clones like the Landwind X7 and the Zotye SR9. Kawei sexed up the engine bay with red tubes and a red battery top.
The ancient 129hp 2.0 and 143hp 2.4 (also Mitsubishi) have been retired, leaving the new 2.0 turbo as the sole engine in the W1 SUV. There is no diesel option but Kawei will soon launch an EV version (!!!).
Price of the new Kawei 2.0t will hover around the 100.000 yuan mark, it will hit the Chinese car market next month.
The interior got a new instrument panel, a new center stack, and new fake-wood panels. It has been long ago that we saw fake wood of such a crappy quality in a Chinese car. Like we have been tele-transported back in time to the year of 2004 when Xiali and Geely slapped this stuff all over their 30.000 yuan hatchbacks. Ah those good old days! Thanks Kawei for bringing back some memories.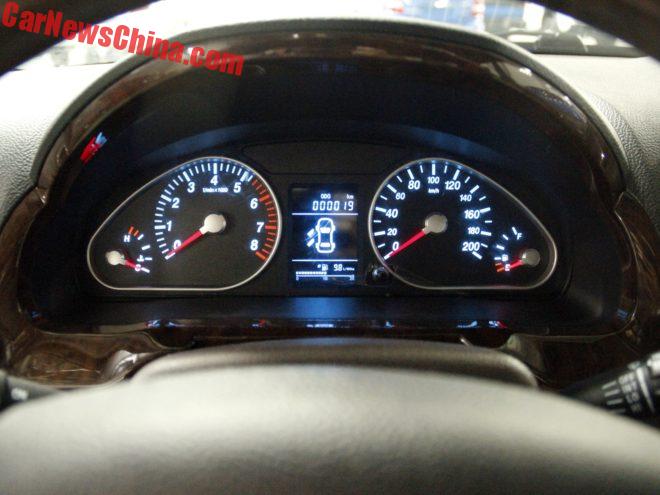 Otherwise, it is not nice at all. It looks horrible and it fits badly. Strangely, the steering wheel, which looked ancient in 2014, remains as it was.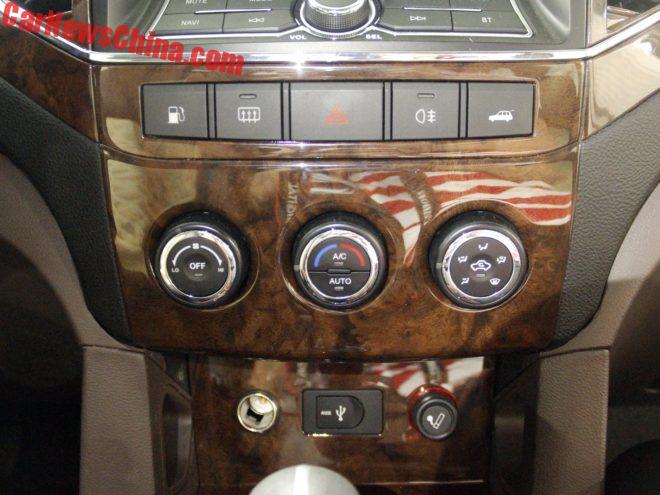 Nice 'n shiny.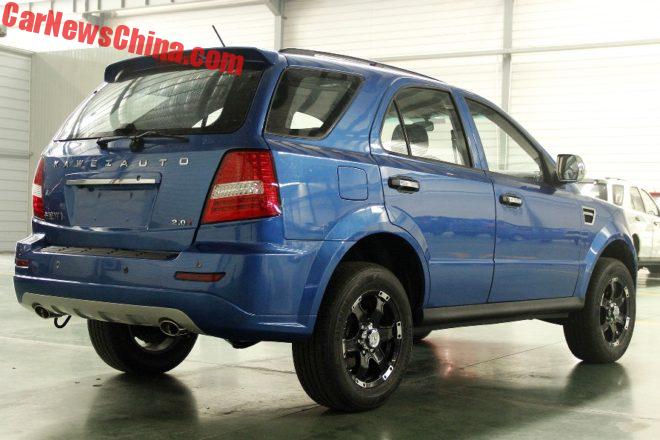 Interestingly, Kawei didn't change a bit of the exterior, bar for the 2.0T badge with a red T. Even the wheels are the same as before. But actually, the W1 looks quite nice in this light blue shade with black alloys. It is a big car too; 4600/1850/1810/2730. Add to that the red-plumbed 190hp 2.0 turbo and you got a lot of car for the money.