Hongqi L5 will set you back around $920,000
Hongqi has announced a one-hundred units limited edition of their L5 sedan, aimed at the civilian market. Up until now the L5 was only semi-officially available for those with the right connections.
The limited edition was announced at an event in Beijing. Hongqi didn't show the car but just a rendering, showing the L5 in carious color schemes. Strangely, these supposedly civilian variants still have their state-limousine flagpoles on.
Hongqi didn't specify engine or price. Chinese media reports that power will come from the well-known 6.0 V12, but Hongqi's website shows a spec sheet with the V12 model and a new V8 model.
This V8 model has been on the way for a long time but hasn't been formally announced yet, and it wasn't mentioned during the event in Beijing. Price for the V12 model is rumored to be 6 million yuan or a massive $920,000. The price for the semi-official L5 V12 hovered around $750,000.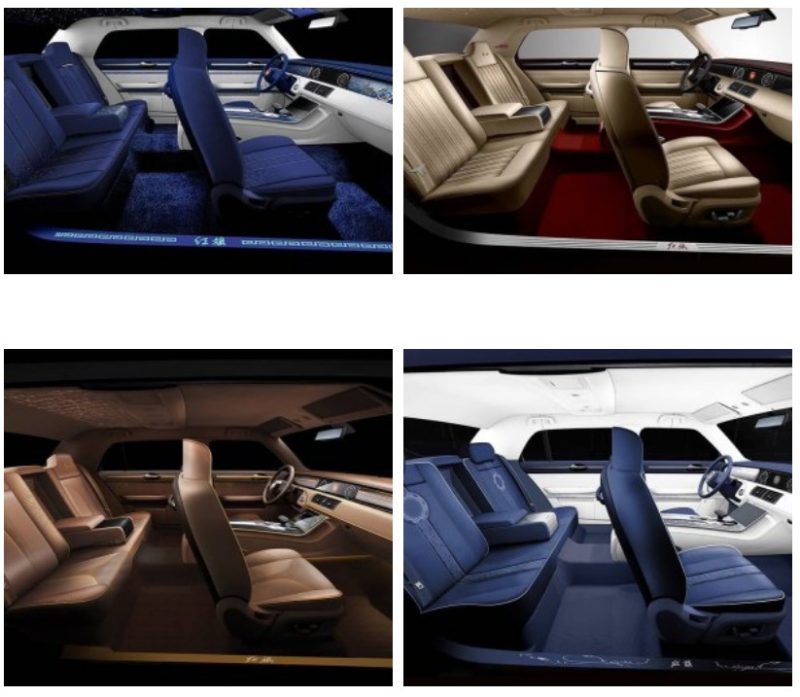 Hongi says customers can customize their car with whatever colors and materials they like. Hongqi showed a rendering with four different interior trims.
Engine specs:
6.0 V12 engine with 402 hp and 550 Nm. Six-speed automatic. Does 0-100 in 10.2 seconds.
4.0 V8 turbo with 375 hp and 530 Nm. Eight-speed automatic. Does 0-100 in 9.3 seconds.
The V8 was rumored to be twin-turbo. From the spec sheet however it appears to be a single-turbo.
It all seems very nice, but for now it is not entirely clear what the limited edition really is, what it costs, and if if even actually exists. Hongqi announced much more during the even, including a plan for a new lineup, a new logo, and a new not-exiting concept car. More on all that in a later post.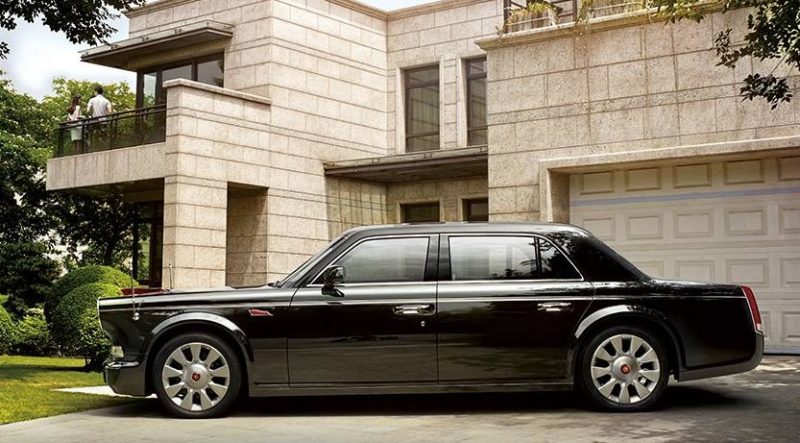 This modernistic house probably doesn't have any flagpoles. Happily, the Hongqi L5 has two.