The civilian version of the mighty Hongqi L5 finally debuted on the 2014 Beijing Auto Show. The Hongqi L5 is China's answer to the Bentley Mulsanne and Rolls-Royce Phantom. Around-around we heard that the first car has been sold to a very wealthy Chinese businessman for 4.9 million yuan or 800.000 USD.
For the first time the press was allowed to look and even sit inside. The interior looked impressive and very clean, without a button too many. Steering wheel with sunflower is a reference to the famous Hongqi CA770 state limousine. White leather matching perfectly with beautifully crafted wood and aluminum.
The Hongqi L5 is powered by a six-liter V12 with 408hp and 550nm, mated to a six-speed automatic. The L5 is Big: 5555/2018/1578, wheelbase is 3435.
The government version of the Hongqi L5 was launched for official duties during the visit of French President Hollande in April 2013. The L5 is the third car in the Hongqi  L-Series, after the giant Hongqi L9 (aka CA7600L) and the slightly shorter Hongqi L7.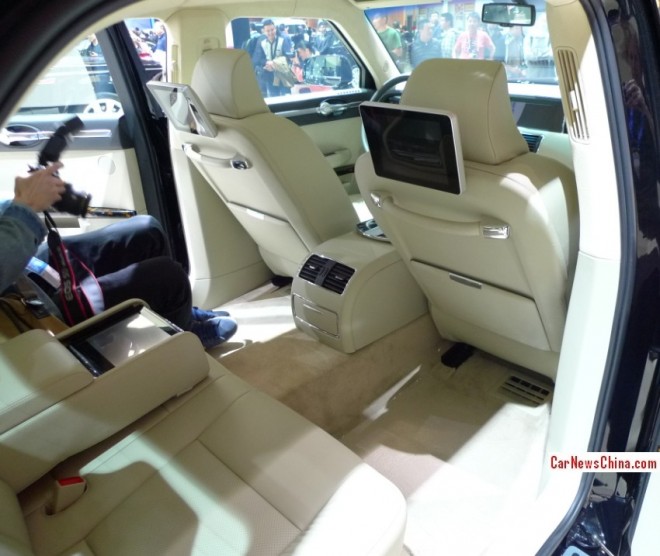 Loads of space in the back. Flatscreens for watching the markets. Tray tables. It all looked very well-put together and very expensive. Hongqi is aiming at wealthy Chinese with a patriotic mind who got bored of Bentley and Rolls-Royce. There are no plans for export at this moment.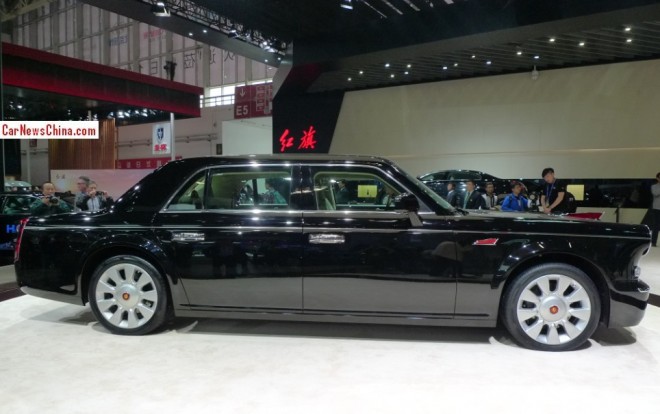 More presence than a Mulsanne, and getting close to the Phantom.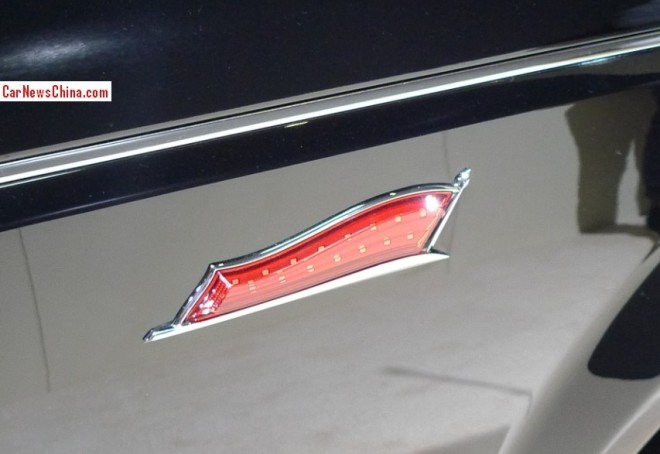 The newly-styled Rad Flag ornament.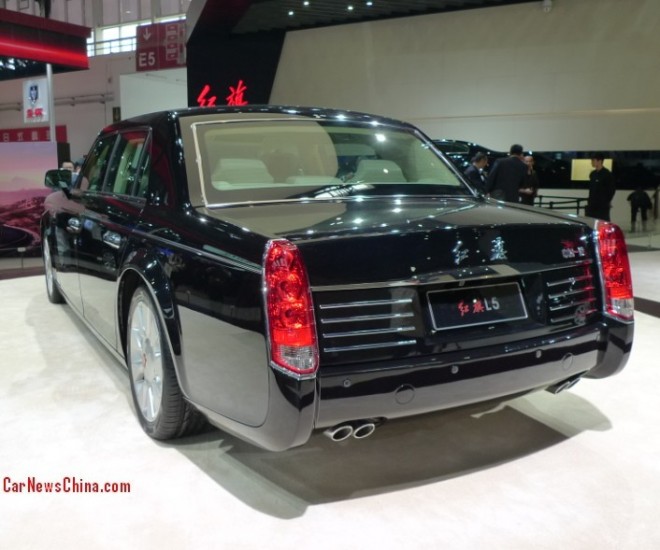 Giant rear deck mixes classic style with modernity. Twin-double exhaust pipes for the V12.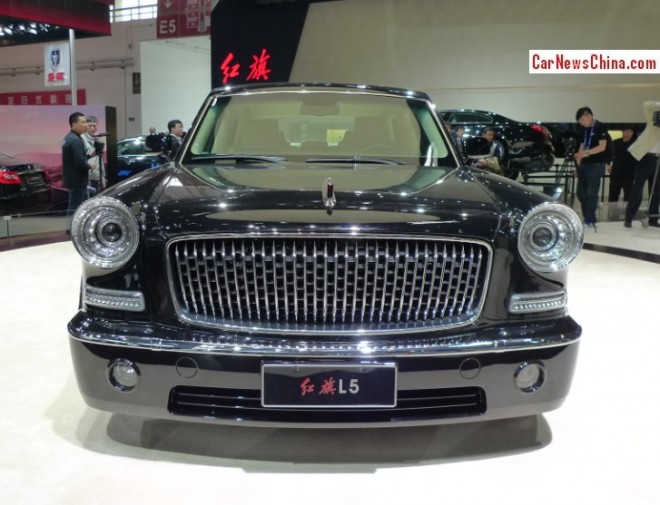 Outta my way!