Hybrid Kinetic GT
Hybrid Kinetic GT concept car debuts in Geneva
Hybrid Kinetic have unveiled their GT concept car on the Geneva Motor Show. It previews a four-seat sports sedan that will be launched in 2021.
The Hybrid Kinetic brand is owned by a Hong Kong based company called Hybrid Kinetic Group. They develop, build, and trade in batteries, electric motors, electric buses, electric cars, and they are also active in finance and in the manufacturing of graphene.
Earlier on the company launched the H600 sedan and the K550 and K750 SUVs, all concept cars. They are designed by Pininfarina, which will also produce the initial batch of the H600 sedan, which is expected to launch in 2020. After that production will move to a factory in China.
The earlier concepts used a special hybrid power train combining a micro turbine range extender with an electric motor. The company claimed very high horsepower numbers; the H600 was rated at 800 hp, and the SUVs at 680 and 816 hp.
The GT however has a more conventional plug-in hybrid powertrain, combining a petrol engine with an electric motor, mated to a "graphene battery". Hybrid Kinetic hasn't disclosed any numbers on output or range, but claims a 0-100 in 2.7 seconds.
The production version will launch in 2021. It will be positioned below the production version of the H600.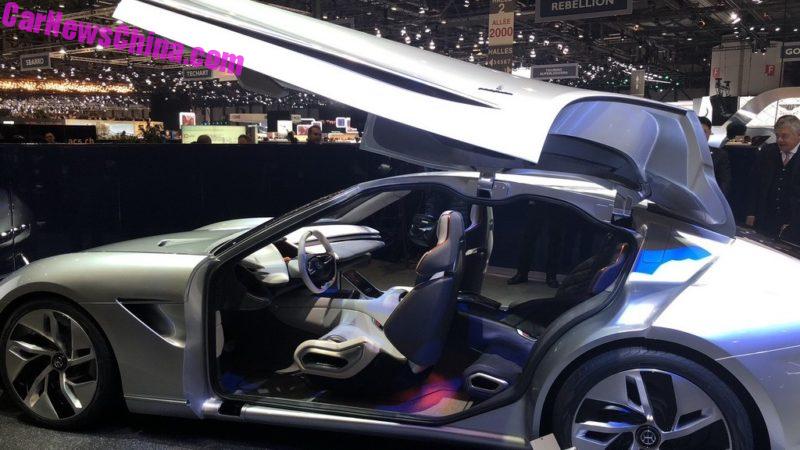 Hybrid Kinetic calls the GT a 2+2 but there actually seems to be quite a lot of space in the back. The gull wing doors are hinged in the middle and rear of the roof and might make it to production.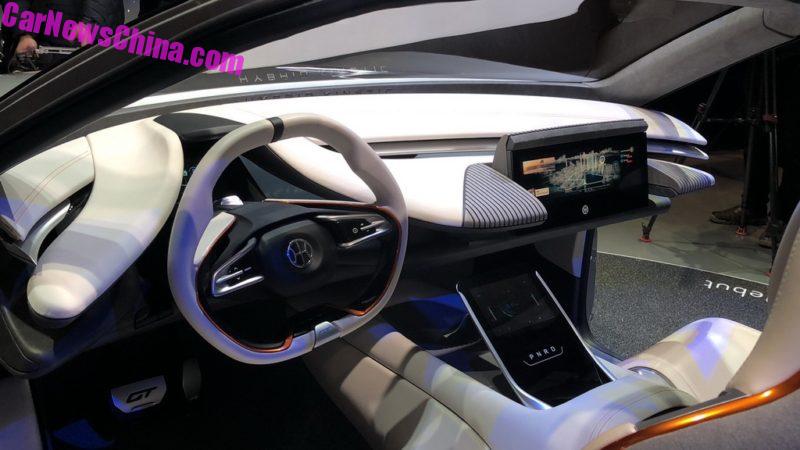 The interior is very concept-like but passengers will without a doubt welcome their own screen. Who likes to talk?! The future, is silent. Silent cars, silent interiors, and silent people.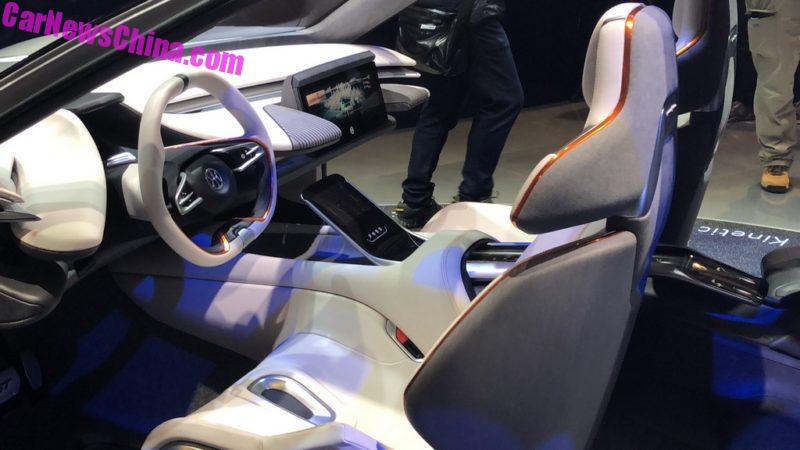 Steering wheel with a flat bottom, a black center, and a white rim.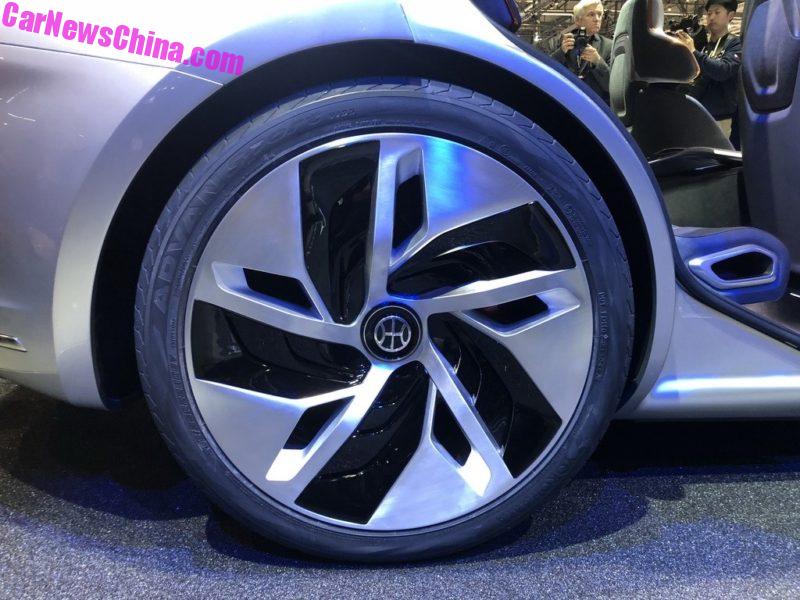 Giant wheels with the company's logo in the center.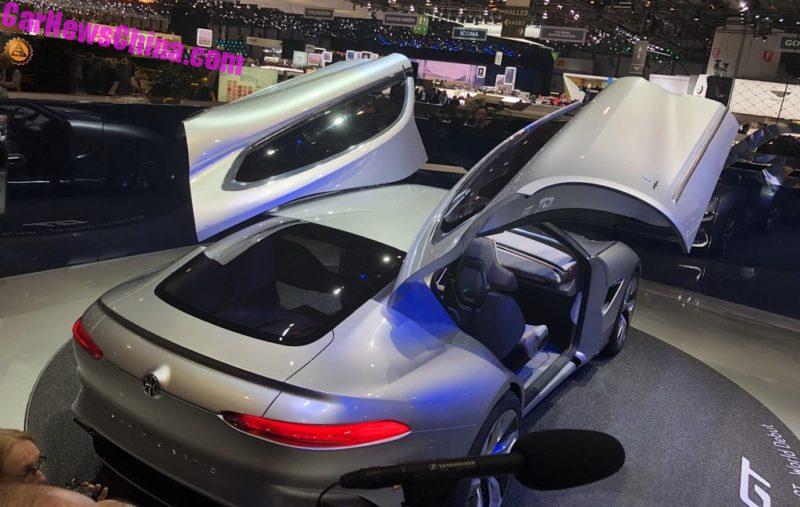 The rear looks a tad too much like the Mercedes-Benz AMG GT.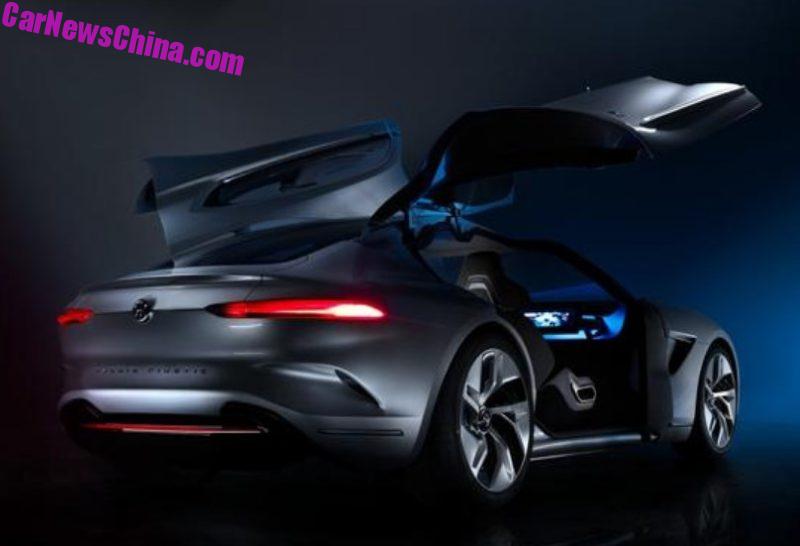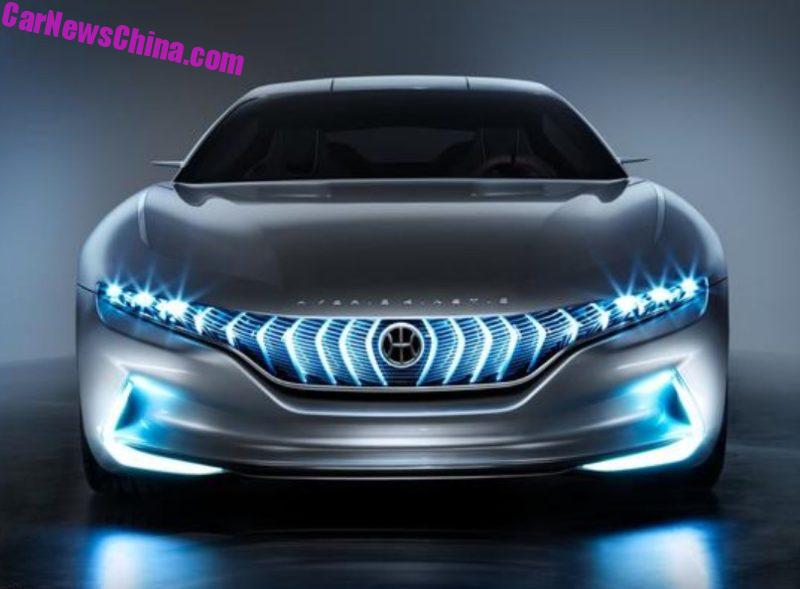 The entire front of the car can light up, in any color the driver wants.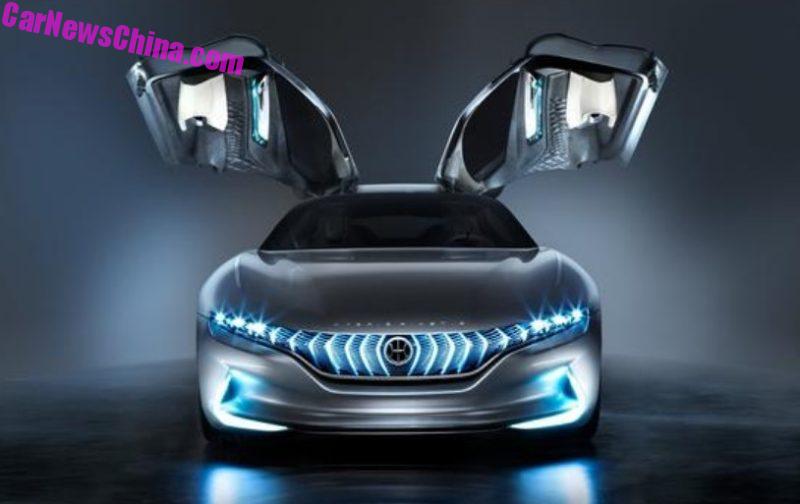 The Hybrid Kinetic GT concept. Very promising; now let's see if the company can bring it to the real world.