The Denza Inception is unveiled on the 2022 Chengdu Auto Show in China. The Inception is officially a concept but the production version will be very similar. Denza says that the design of the Inception was inspired by super cars. Well, it does look sporty indeed.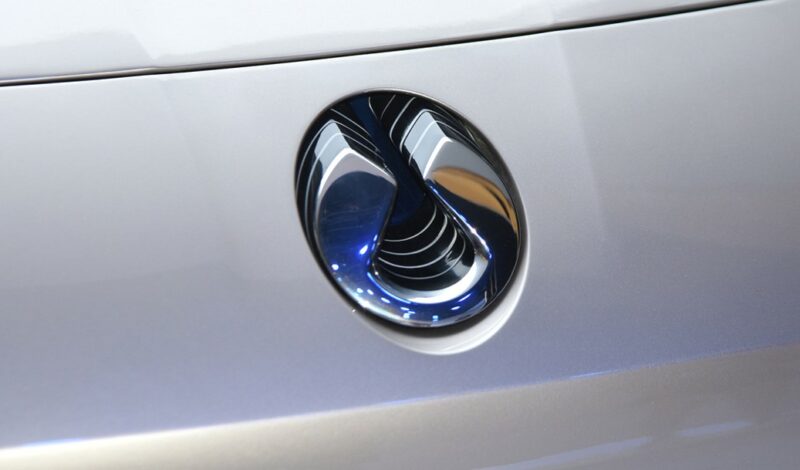 The concept has a restyled Denza logo on the hood.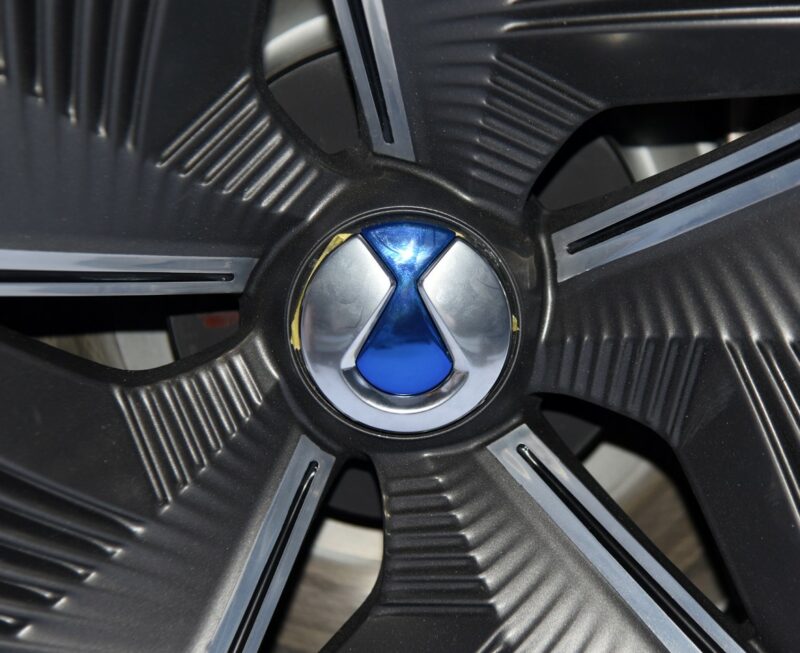 The standard Denza logo on the wheel.
Denza was a 50-50 joint venture between BYD and Daimler. But since November last year it's essentially a BYD brand, with BYD holding 90% and Daimler 10. The first Denza under BYD ownership was the Denza D9 MPV. The second one will be the production version of this Inception concept. It will launch on the Chinese car market in Q1 next year.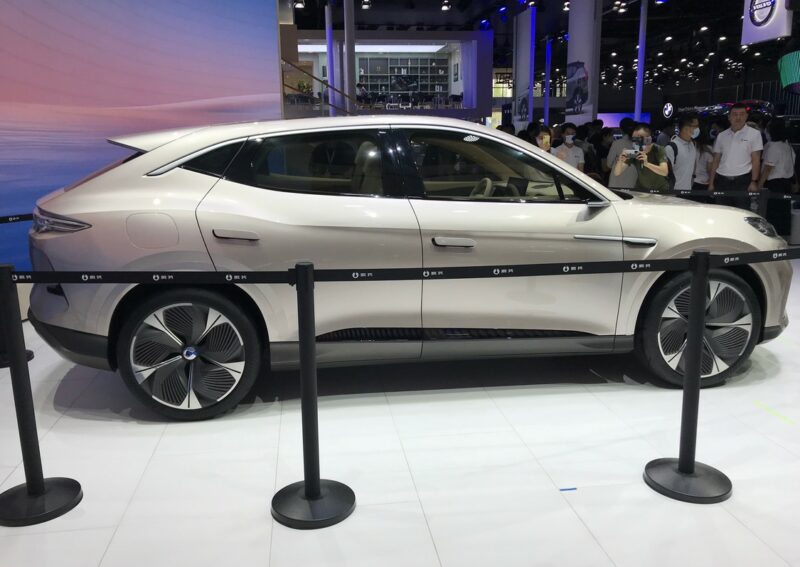 The Inception is an SUV based on BYD's e-platform 3.0. It is 4.9 meters long with a wheelbase of 2.9 meters. Denza will offer EV and PHEV versions, with rear-wheel drive and four-wheel drive variants. The EV version will sprint from 0-100 in 3 seconds.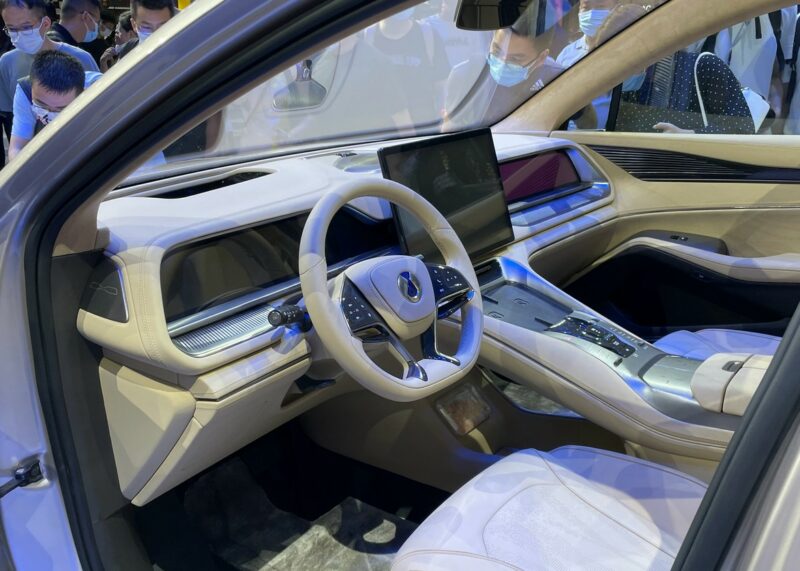 The interior with a screen for the instrument panel, a central screen for infotainment, and one more screen in front of the passenger. The center tunnel is high and features two large wireless charging pads. The Inception is equipped with air suspension, a one-button drift function (!), and OTA system upgrades.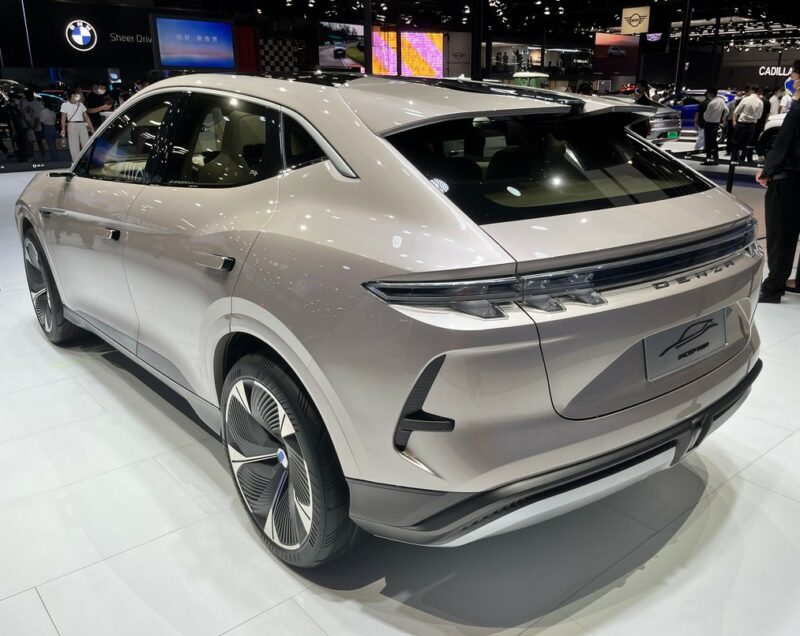 The rear looks a tad too much like the Ford Mustang Mach E, especially the lights. That is a bit of a shame, because the rest of the Inception looks great.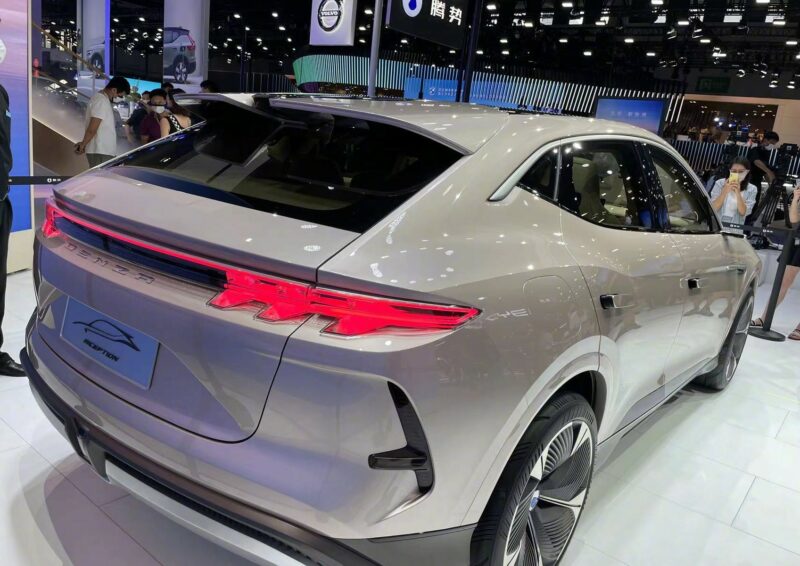 The Denza brand is positioned as a premium NEV brand. NEV = New Energy Vehicle, a Chinese category that includes EVs, PHEVs, and FCEVs. Denza is positioned above the BYD brand and below the upcoming high-end SUV brand. BYD was a rare Chinese car company in the sense that it didn't launch a new brand every year, like all the others do. But it now seems BYD is going for it anyway.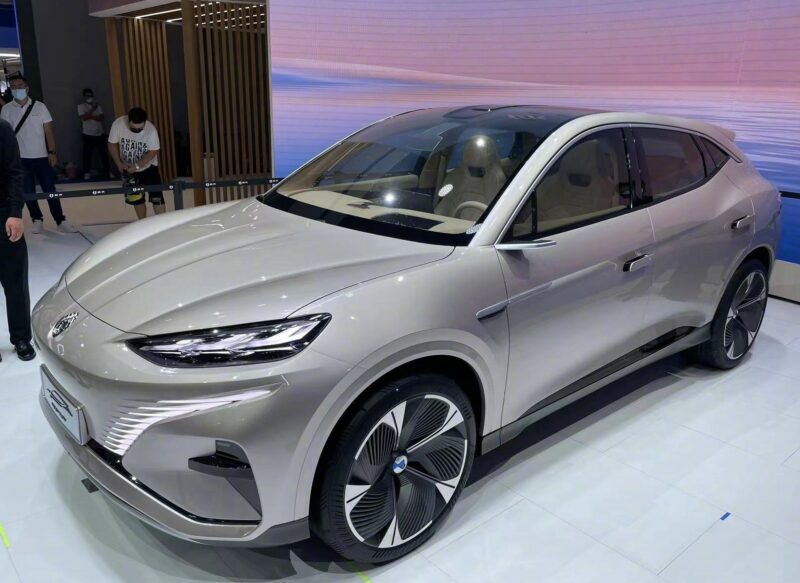 There are lidar units in the 'air intakes' on each side of the bumper. The LED lights going from the fender to the lower bumper are a real eye catcher. We will likely see them on the production car. We won't see the camera-mirrors, as those are not yet legal in China.