Lynk & Co 02
Spy Shots of the production version of the new Lynk & Co 02, showing the new crossover in all kinds of colors. On the first pic a white example with a black roof and a shiny front bumper.
A sporty one in gray with a gray roof and orange detailing. Orange wheels are very nice.
The 02 is the second model of Geely's Lynk & Co brand. It is a bit lower and shorter than the Lynk & Co 01 SUV, but not much. Ride height is a little lower too. In China, it will compete with cars like the Mazda CX-4 and the Volkswagen T-Roc.
The Lynk & Co 02 is based on the same Volvo CMA platform as the 01. Engines: 1.5 liter turbocharged 3-pot in two flavors: 156 and 179 hp, and a 2.0 liter turbocharged four with 189 hp. Gearbox is a seven-speed DCT. The output of the 2.0 turbo seems very low. It has only 10 horses more than the 1.5 turbo, which has a cylinder less. An electric and a hybrid will be added to the lineup later, but when exactly is still unclear.
Size 02: 4448/1890/1528, and wheelbase is 2702.
Size 01: 4512/1857/1673, and wheelbase is 2734.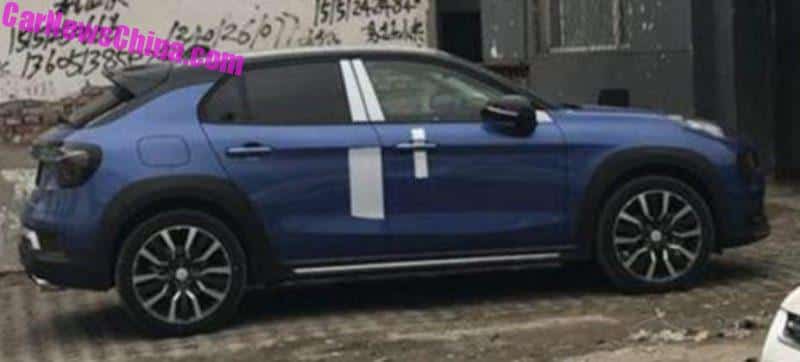 Blue black roof.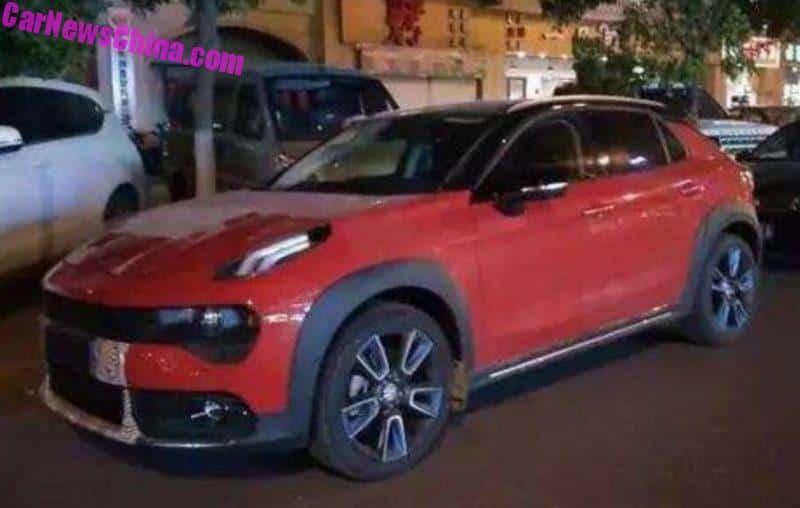 Red black roof.
It is not entirely sure yet if the production version of the 02 will be on the Beijing Auto Show later this month. Probably not. Lynk & Co has a habit of launching their new cars at separate events, and the 02 isn't expected on the market before Q4. So in Beijing we will likely see the same pre-production show cars as in Amsterdam.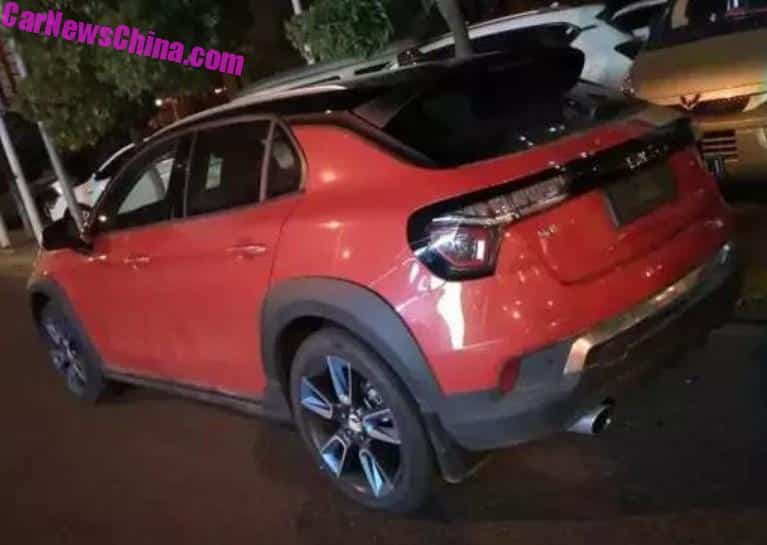 Roof rails are shiny, the lights are rear, and there is a shiny bar in the bumper. All good, but I don't really like the way the pipes are totally not integrated in the rest of the rear; the just seem to hang about under the bumper.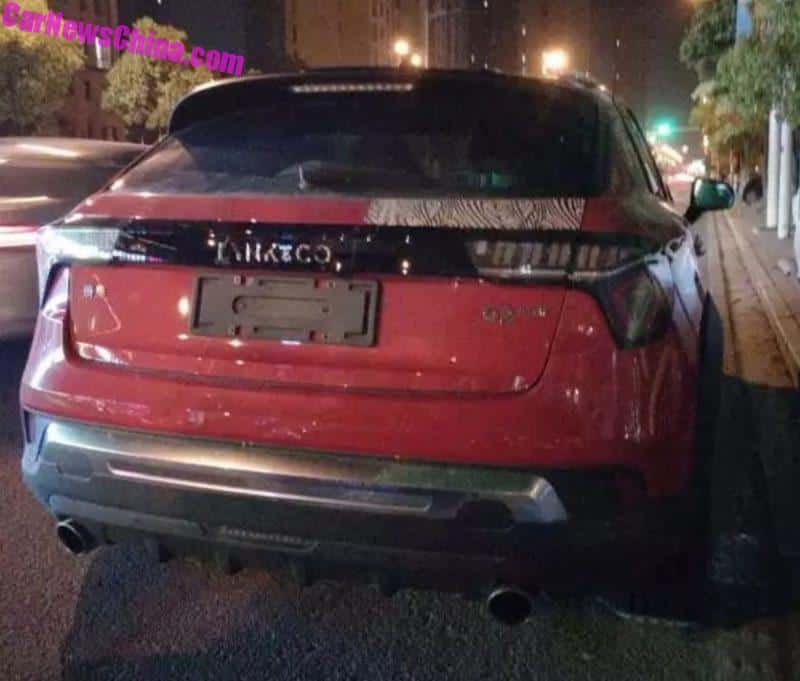 Neat Lynk & Co badge above the license plate holder.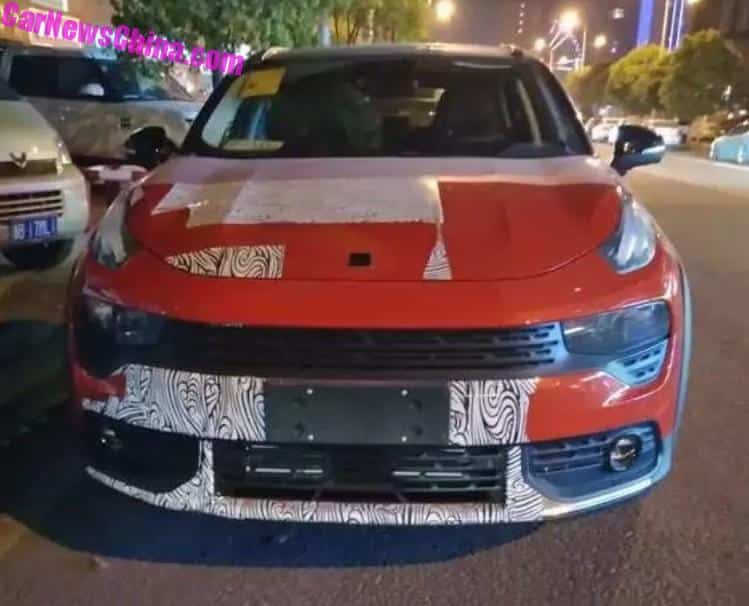 Not bad in red. A little camouflage is all it needs to shed.