Lynk & Co 02
The Lynk & Co 02 has been unveiled in Amsterdam, the Netherlands. Why Amsterdam? Because Lynk & Co wants to be cool, and Amsterdam is coolest city on earth. I know, I used to live there. So is the Lynk & Co 02 cool enough for the Dutch capital? Of course it isn't, but it is a nice try.
Lynk & Co brought two cars to their little show, a sporty gray one with some hip-ish orange detailing, and a bland white car.
Another reason for Amsterdam is the fact that Lynk & Co wants to sell their cars in Europe, starting sometime around mid 2020. These cars will be manufactured at Volvo's factory in Ghent, Belgium, which is probably the un-coolest city on earth.
Public debut in China is scheduled for next month's Beijing Auto Show, followed by a launch on the Chinese car market in Q4.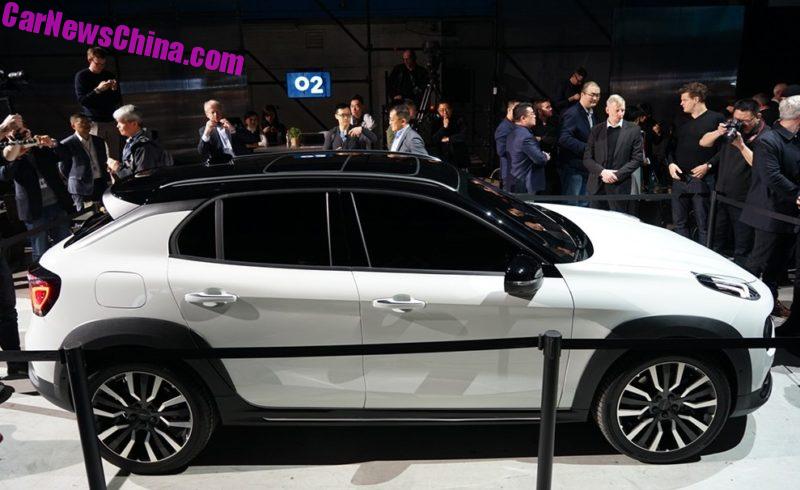 Now. What is this thing? The o2 is a sporty crossover SUV. It is a bit lower and shorter than the Lynk & Co 01 SUV, but not much. Ride height is a little lower too. You could also call it a hatchback. In China, it will compete with cars like the Mazda CX-4 and the Volkswagen T-Roc.
The Lynk & Co 02 is based on the same Volvo CMA platform as the 01.
Engines: 1.5 liter turbocharged 3-pot in two flavors: 156 and 179 hp, and a 2.0 liter turbocharged four with 189 hp. Gearbox is a seven-speed DCT. The output of the 2.0 turbo seems very low. It has only 10 horses more than the 1.5 turbo, which has a cylinder less. An electric and a hybrid will be added to the lineup later, but when exactly is still unclear.
Size 02: 4448/1890/1528, and wheelbase is 2702.
Size 01: 4512/1857/1673, and wheelbase is 2734.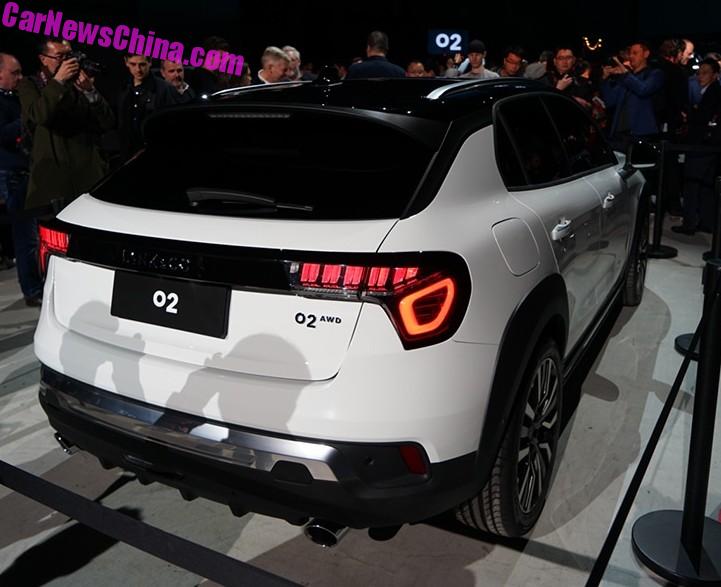 Naturally, Lynk & Co was yet again brabbling about their new ways of selling cars and all sorts of subscription and car-sharing models, without getting into details. We have heard it all before but up until now the Lynk & Co 02 sells just at any car; at a dealer. So until they really launch any of this fancy I am going to ignore it.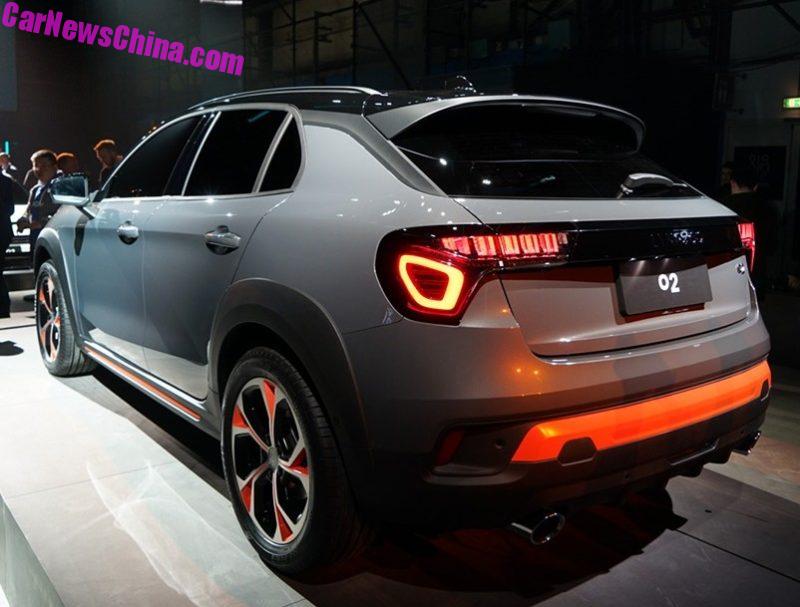 Overall design is very similar to the 01, rear lights are exactly the same. Big pipes are great.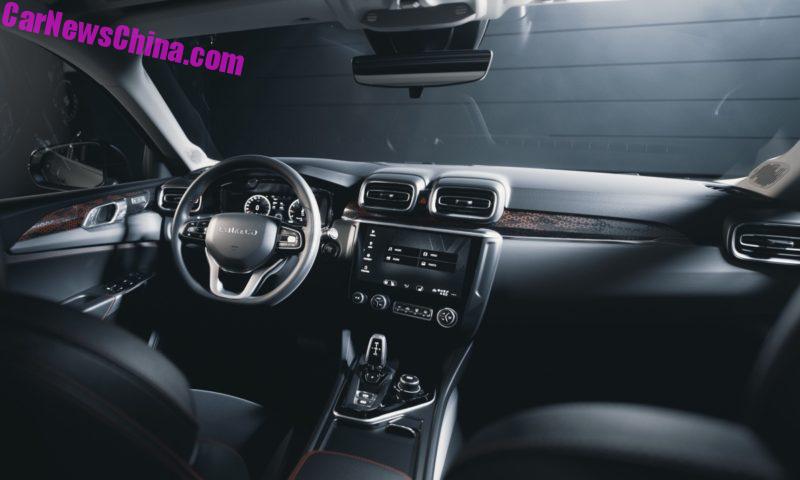 Dash is the same as in the 01 but the materials look nicer. The instrument panel is digital and the touch screen is 10.2 inches. The infotainment system is equipped with Apple CarPlay and Baidu CarLife, and there is an in-build air purifying system for China's smoggy cities.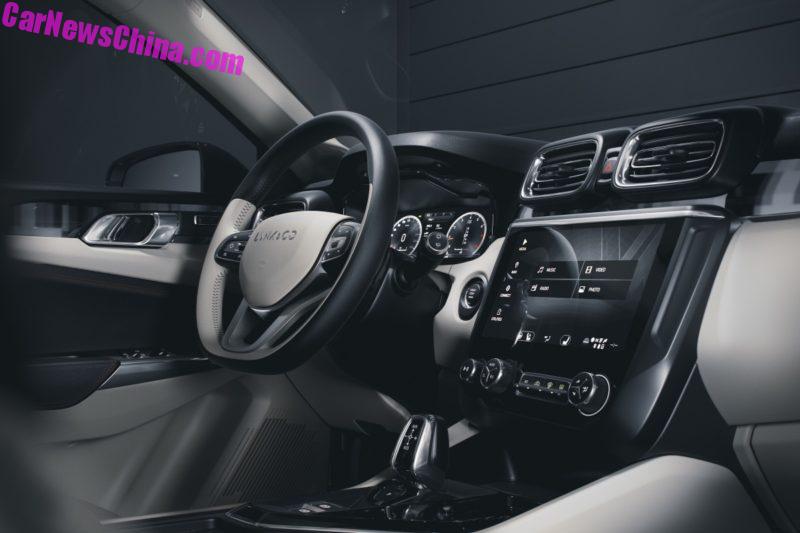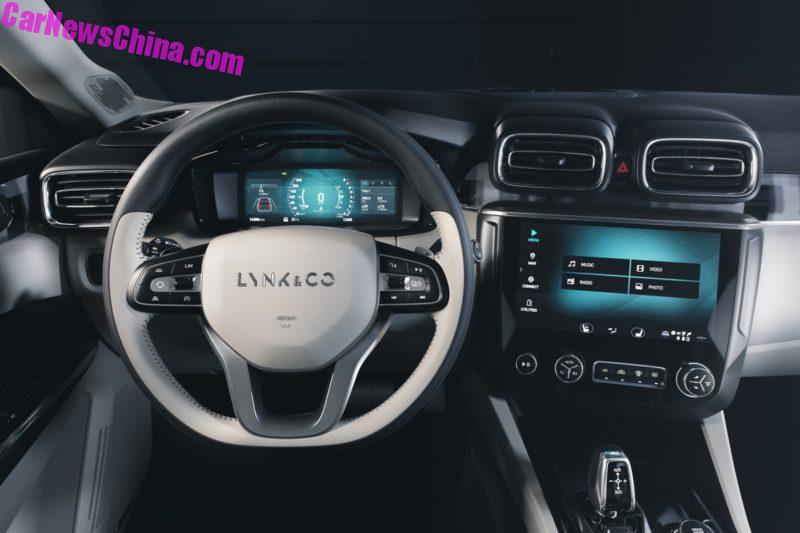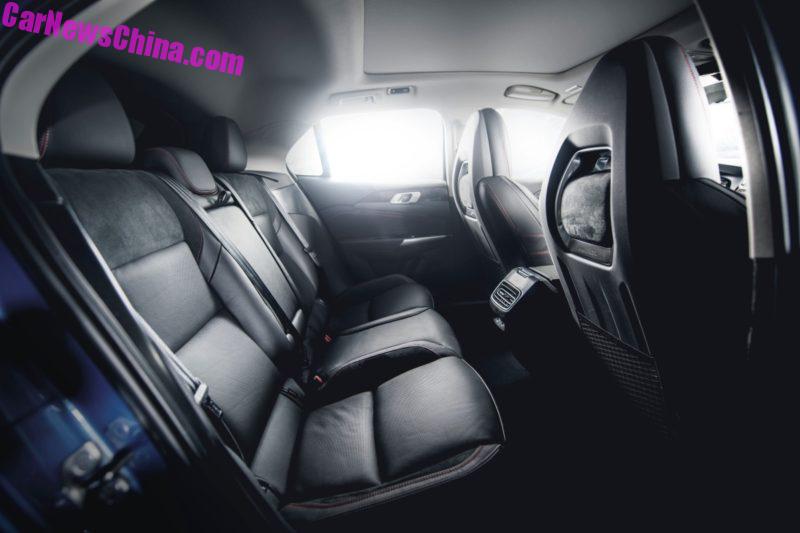 Note the worn leather on the bench, on the right side of the middle. What happened there..?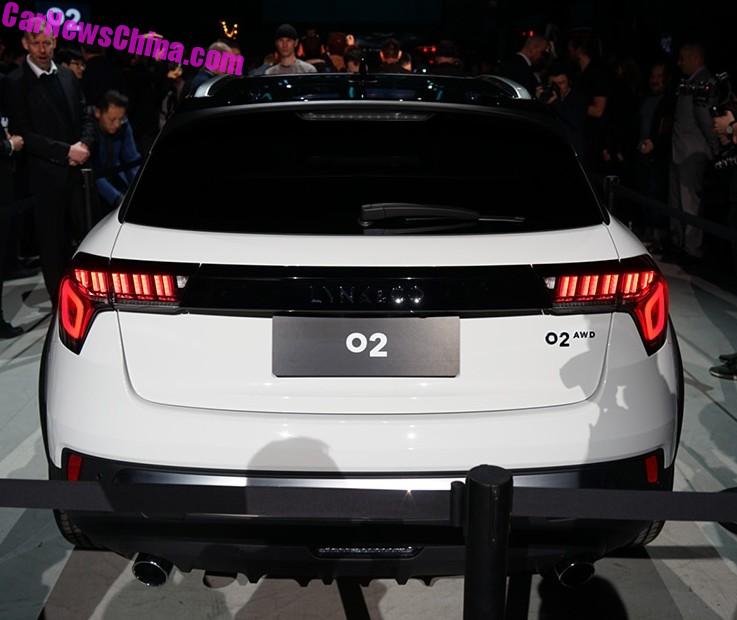 It all doesn't look bad but I can't help wondering what the whole point of Lynk & Co really is. Their cars are basically Volvo's with a different skin and badges. Lynk & Co says their are aiming at the young, but Volvo is doing exactly the same these days, especially with the 40-series.
So they and Lynk & Co are fishing in the same pod. Not just in Europe but in China too, where the 40-series will be manufactured locally, in the same factory as the Lynk & Co cars.
The only way to differentiate the two would be pricing, selling Lynk & Co for much less than Volvo. But that is apparently not going to happen because Lynk & Co does not want to be seen as a 'cheap' Chinese brand, and in China they got that segment covered with the Geely brand anyway.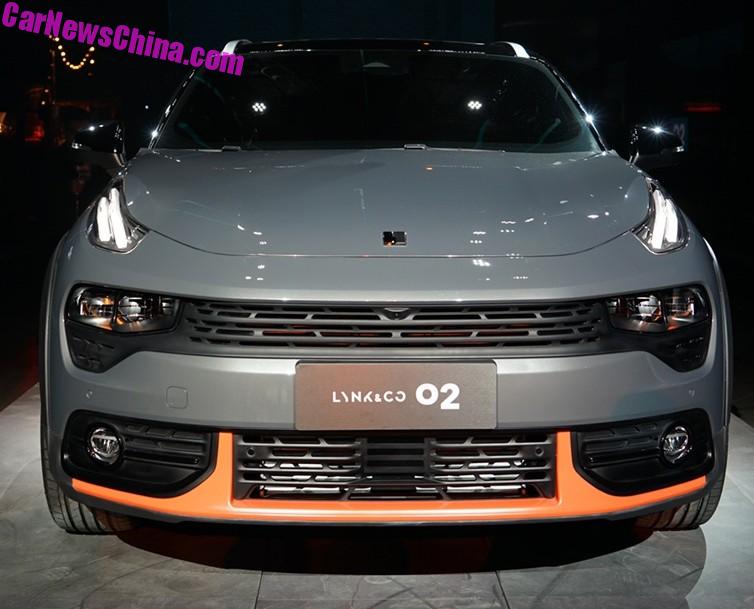 Same platform as a Volvo. Same engines. Same safety. Same factories. About the same size. The looks differ, for sure, but is that enough to choose it over a Volvo..? I guess it isn't.