Hongqi N501
Amazing images of a new Hongqi sedan so far known by its N501 code name. The N501 hasn't been officially launched, it wasn't on the Beijing Auto Show, and it isn't on Hongqi's website. So what it is exactly?
The cars on the images wear military license plates, and this indicates the N501 is yet another government-only vehicle, just like the Hongqi LS5 and the Beijing Auto BJ90.
And that would be shame because the N501 appears to be a good looking car. As always there is lots of speculation about where it is based on. Hongqi doesn't have its own platforms. Size wise, it fits between the Hongqi H7 and the Hongqi L5.
The most likely candidate seems to be the platform of the Audi A6L, which is made by FAW-Volkswagen. FAW is also the owner of the Hongqi brand. In the 1990's and 2000's Hongqi sold a wide range of Audi 100-based cars, so a new tie-up with Audi is surely possible.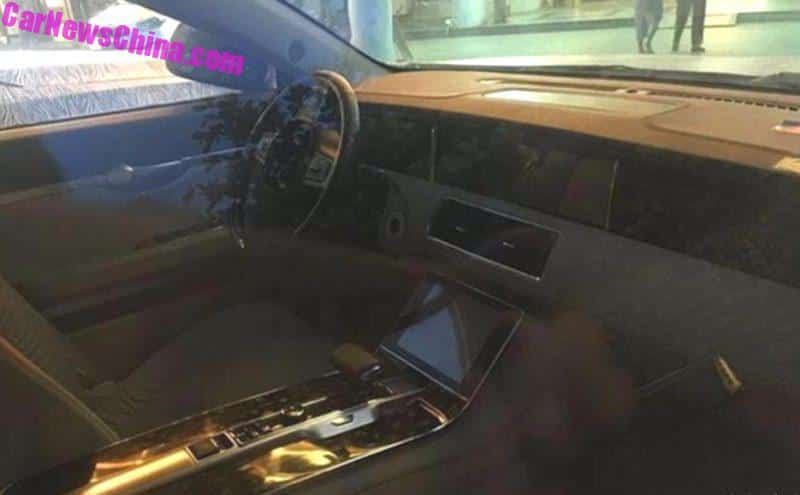 The interior looks very much like the LS5's, with a mid-mounted instrument panel and a touch screen low in the center stack.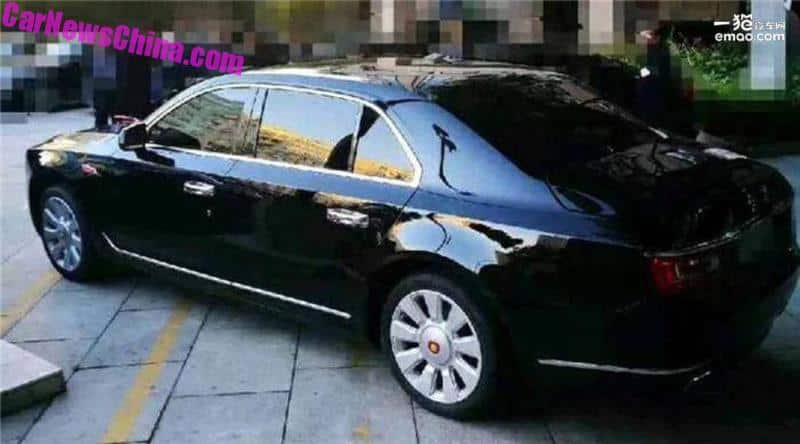 What powers the N501 is unclear as well. Earlier on we heard it would get a 402 hp 4.0 liter V8 turbo, likely based on a Toyota unit. This engine powers the LS5 SUV, and the L5 will get it too. Hongqi can have this engine because of the FAW-Toyota joint venture.
But would Hongqi really put a Toyota engine on an Audi platform? Well, they could. Back in the day of the Audi 100-based Hongqi's they shoved Volkswagen, Nissan, and Chrysler engines under the poor Audi's bonnet.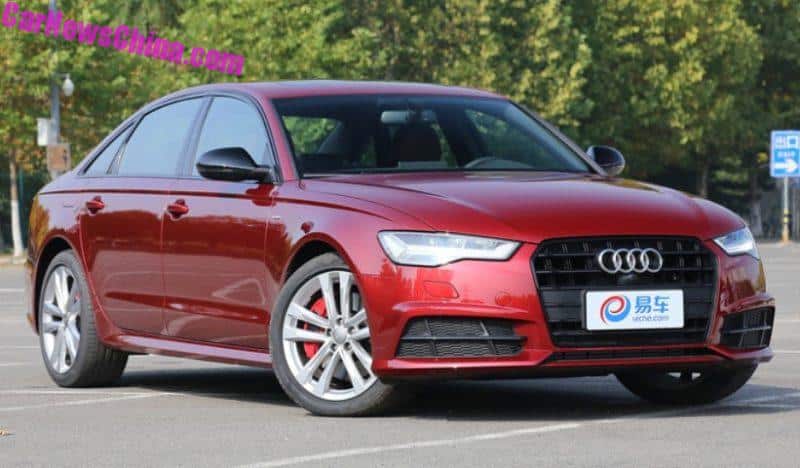 FAW-Volkswagen Audi A6L (C7), the most powerful engine available is a twin-turbo V6 with 333 hp. The new Audi A6 C8 hasn't been launched in China yet.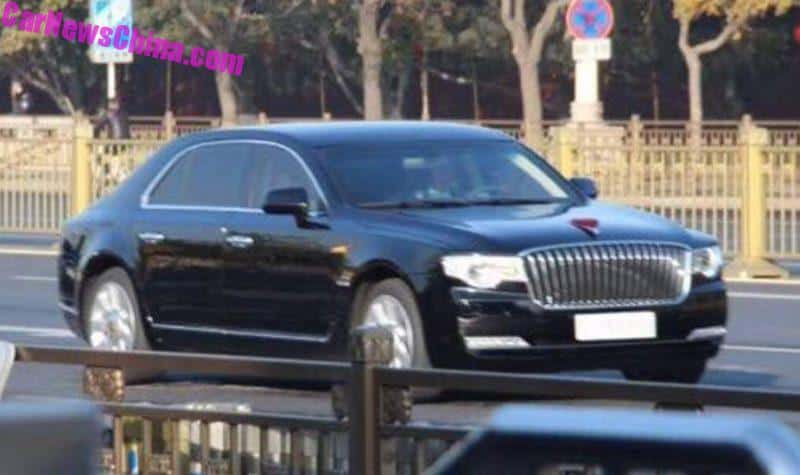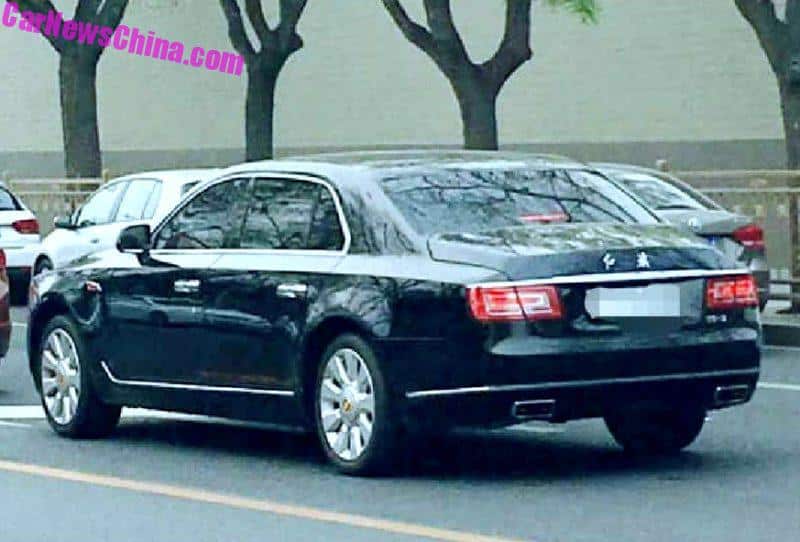 The seem to match pretty well, check the overall proportions, the doors, the rear hatch, position of the wheels and arches.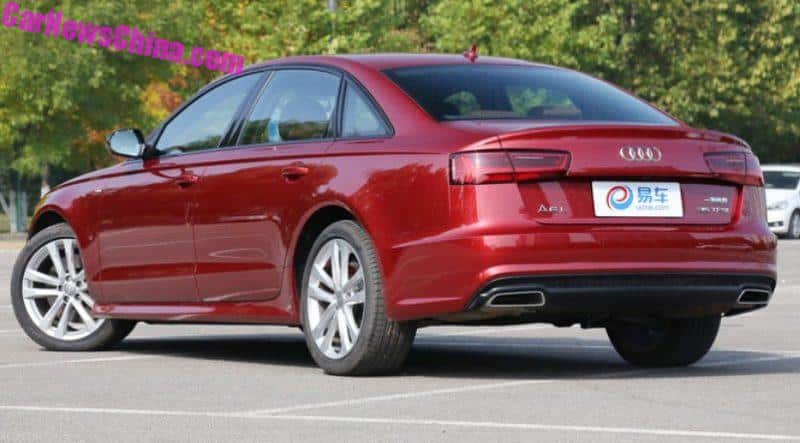 However, we can't be sure until we get better pictures and more details about the N501.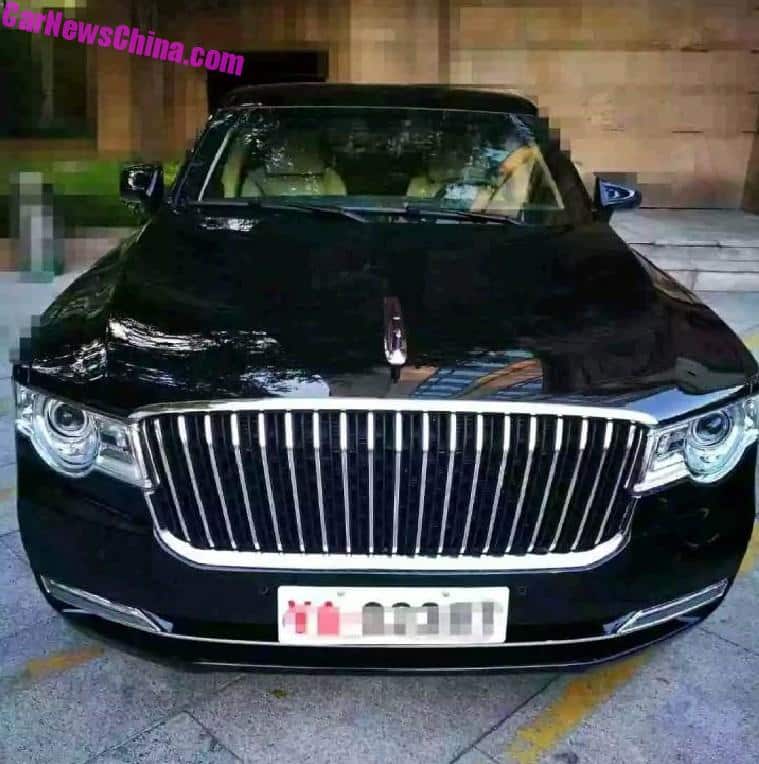 But happily, the grille makes perfectly sure this is indeed a Hongqi.