The facelifted Hongqi H7 has been launched on the Beijing Auto Show. The extensive facelift includes a giant shiny new grille, new headlights, a new bumper, a new rear bumper, new taillights, and a new boot lid. The interior didn't change.
They had two H7's on show, one standing on this wuzzy 'green city' scale model display, in an attempt to show the 'greenness' of the H7 Blue Way, which is just a wuzzy name for a range of otherwise not overly clean petrol engines. The lineup didn't change: 188hp 1.8 turbo, 204hp 2.0 turbo, and a 231hp 3.0 V6.
The facelifted H7 will be launched on the Chinese car market shorty, with a price staring around 250.000 yuan and ending around 480.000 yuan.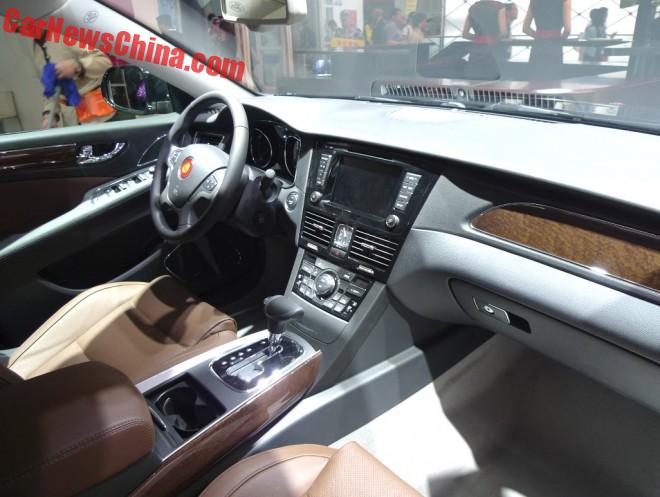 Wood is a bit nicer than before, otherwise all the same inside.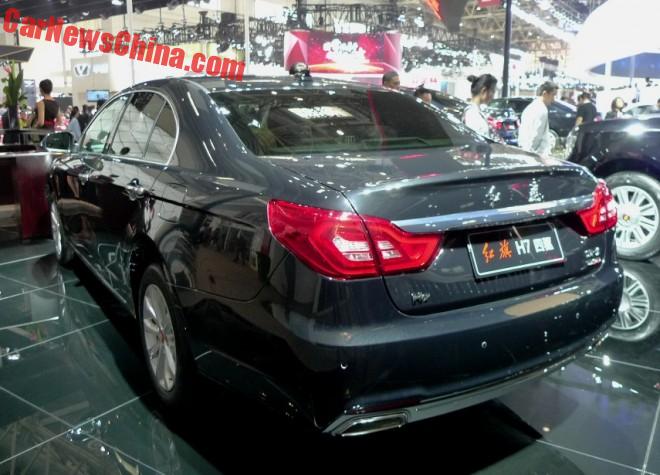 New boot lid with a small spoiler, headlights grew bigger and are now connected by a shiny strip.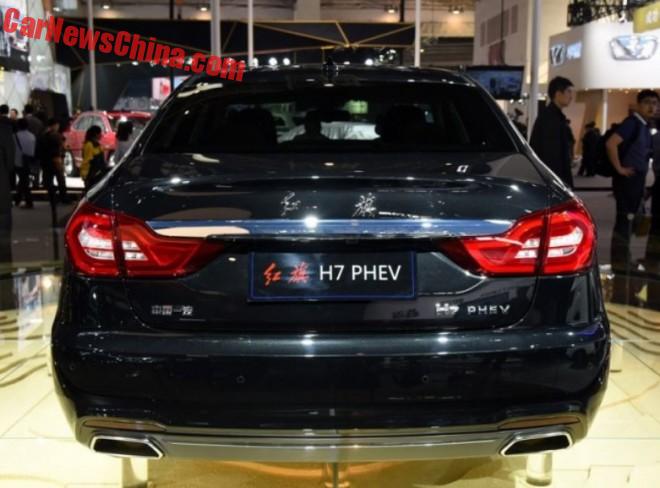 This is the PHEV version. Hongqi has been working on it for ages, but it still hasn't hit the market, and this time the company didn't even bother to say when it would.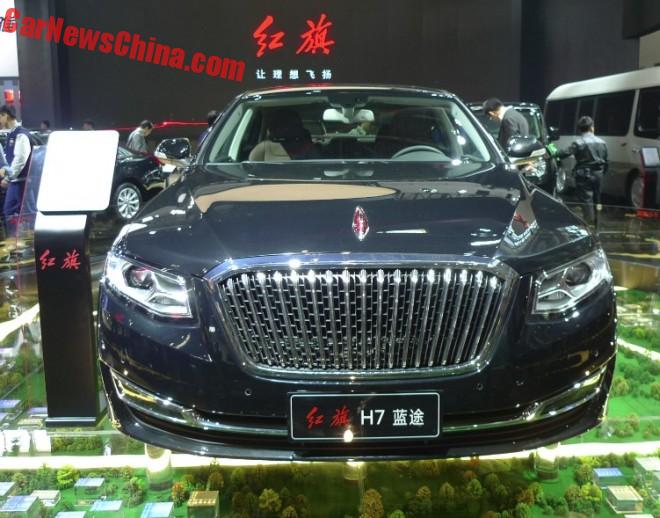 The new grille is certainly more impressive, and expressive, than the anonymous old one.