Beijing Auto BJ40L Plus
The new Beijing AutoBJ40L Plus has been launched on the Chinese car market. Price starts at 159.800 and ends at 189.800 yuan.
The Beijing Auto BJ40 L Plus is a high end variant of the BJ40L. It is an additional model, not a facelift or a successor. The Plus comes with extra wide fender flares, making this Jeep clone suddenly look a lot more like a Hummer.
This is the standard BJ40L. Price starts at 124.800 yuan and ends at 179.800 yuan. Engines are oldies from Saab: a 204 hp 2.0 turbo and a 250 hp 2.3 turbo.
Beijing Auto Industrial Corporation (BAIC), the owner of the Beijing Auto brand, bought the rights to the Saab 2.0 turbo and Saab 2.3 turbo from GM in 2009, along with the rights to the platforms of the Saab 9-3 and first generation Saab 9-5.
The Beijing Auto BJ40L Plus is available with both engines, mated to a 6-speed automatic gearbox.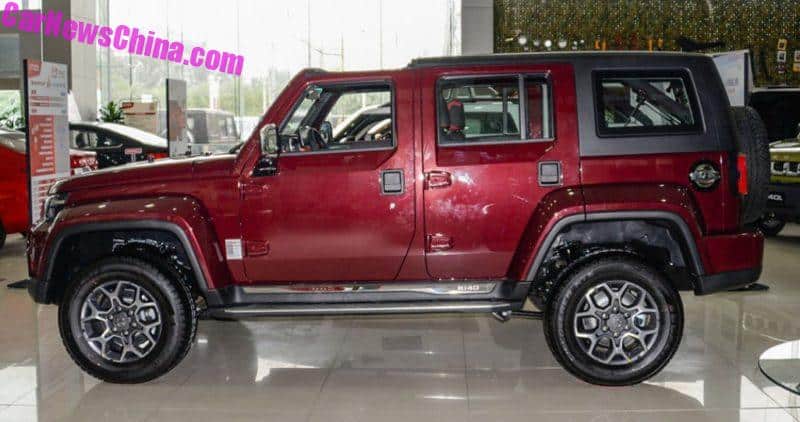 The Plus is seen here with part of the roof off. You can actually take if off entirely, which is really cool, if you have a place to store it. Not many people have, it seems, as I have never ever seen one roof-less on the road.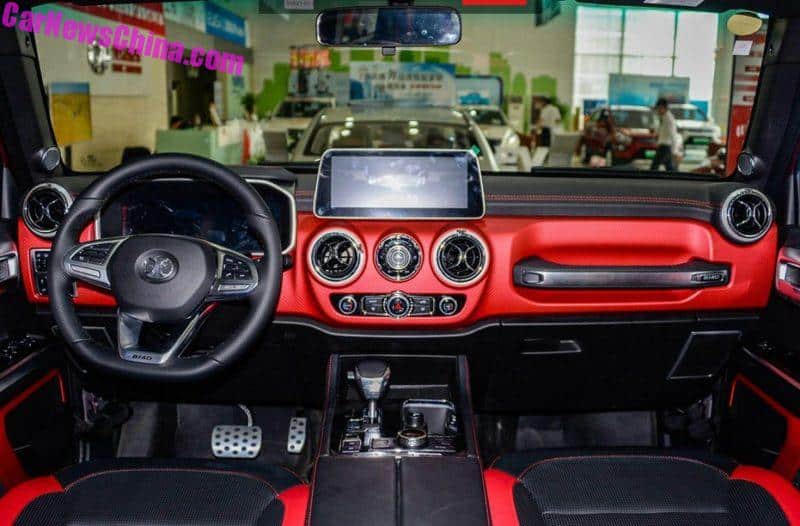 The interior sees the biggest change compared to the standard car; the dashboard is completely new and fitted with a digital instrument panel, a 12.3 inch standing touch screen, round air vents, a wider center tunnel, and an electronic parking brake. It also has perforated panels to save weight an improve speed! Curb weight of the Bj40L Plus stands at 2055 kilo.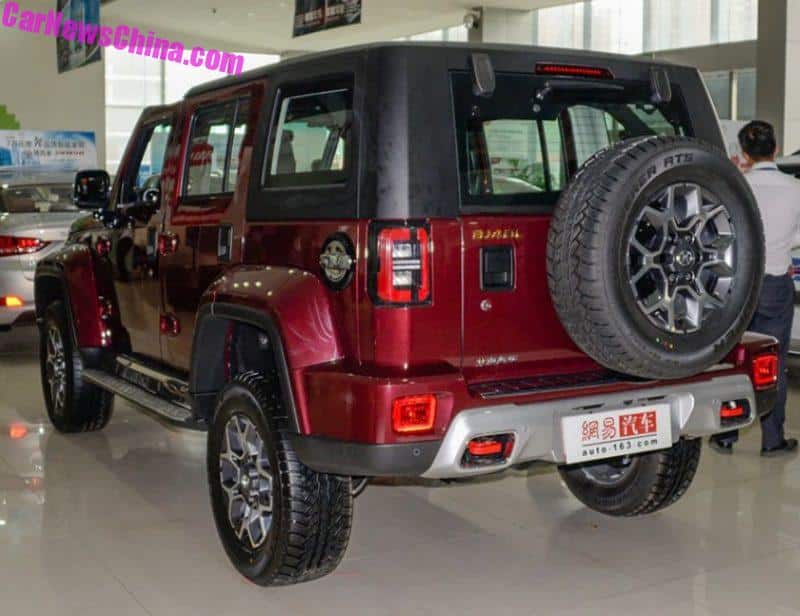 The BJ40L badge on the back is in gold on this car. It was silver on the earlier press photos. A nice touch for a Plus, but also a bit messy, as the Beijing Auto badge below it is still in silver.